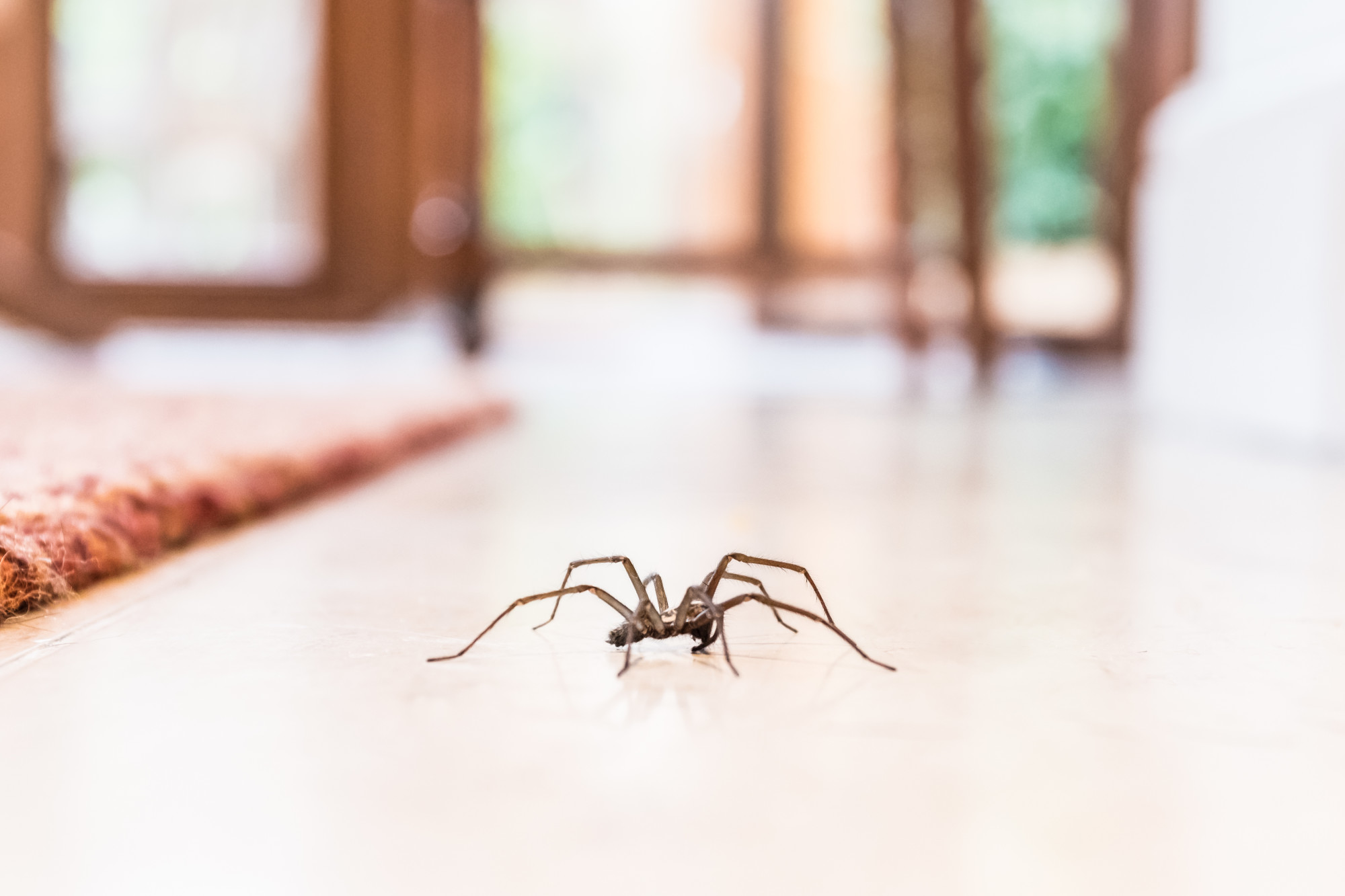 As they say, prevention is better than a cure.
And this statement couldn't be more true when it comes to how to keep bugs out of your house. No one wants colonies of cockroaches, battalions of bed bugs, or formations of fleas setting up camp around their home.
The internet is full of advice on natural and chemical pest management tips. But when you want to deal with a pest problem fast, how do you sort the baking soda and peppermint oil spray from the fumigation service? First things first, you need to determine the scale of your insect issue. Then work out whether you want to go the natural or nuke 'em route.
Read on to learn practical pest control tips and how to keep your family safe from the ill health some bugs can cause.
Become an Amatuer Entomologist
Know your bugs! And by that we mean channel your inner insect scientist. Get curious about the types of insects in your area. Read up on their lifecycles and their habits.
Once you understand what these creepy critters crave and how they live, you can work out ways to keep bugs out of your house.
Ants, for example, send out scouts to find new sources of food. In cold climates, termites do their thing in the summer months. In warm climates, they're active year-round. Cockroaches prefer dark, moist environments where they can feel a surface on their back and feet. And weirdly, they love the smell of paper.
Associations like the UK's Royal Entomological Society and sites like Entomology Today in the USA have resources to help you expand your bug know-how.
Exterior Survey: How to Keep Bugs Out of Your House
We all love a thriving garden, but when it comes to keeping those wee nasties out of your house, it's better to keep that wild jungle contained.
You want to avoid creating "bug escalators" on which insects can hitch a ride into your home. Exterior walls should be free from any plants. Don't apply mulch to gardens that abut the house. Use a less bug friendly material like gravel or river stones instead. This will also help to keep weeds at bay meaning you can spend less time weeding. Bonus!
Check your home for holes where insects can get in, too.
The gap between a window frame and the wall? Plug it with filler. Big space under a door? Make a door snake. Disused chimney? Brick it up. Loose or cracked skirting boards? Fix them with expanding foam.
But when it comes to serious infestations, consider getting a professional in to spray your yard. They can assess your unique situation and advise you on how to keep bugs outside without harming your garden, pets, and family.
After all, fewer pests outside equal fewer inside.
Keep Things Squeaky Clean
Since the dawn of human civilization, we've known that a clean home is a pest-free home. Ancient civilizations left offerings to their gods, asking them to protect their crops against swarms of locusts. Today, we take a more practical approach.
Take Out the Trash
Choose trash cans that have tight-fitting lids and line your bin with a plastic bag or newspaper. Some insects, like cockroaches and flies, are attracted to the smell of rotting food and even paper, so a secure lid and quality bin liner will stop those odors from escaping. Organize your schedule to ensure you don't miss trash collection times.
Going away? Ask a neighbor or housesitter to take care of your trash.
Store leftover food in containers that seal well. Think upcycled glass jars or snap-lock style plastic bins with a rubber lining in the lid. Beeswax wraps also work well as they are naturally antibacterial and seal cleanly to the container.
Garden Maintenance
Don't leave standing water around outside: regularly empty birdbaths, wading pools, and tire swings. Turn empty buckets and planters upside down.
Pulled weeds, grass clippings from the lawnmower, raked leaves, and other yard trimmings can attract pests that either want it to eat or build a nest with. After finishing in the garden, tidy away the waste in a secure bin. Position your compost away from the house or check to see if your city offers a green waste collection service.
Keep Drains Clean
Dirty drains are another party hotspot for bugs. But how to keep pests away from them? Keep your drains running clear and smelling fresh by:
Clearing out the grease at least once a week
Cleaning dishes with hot water
Installing garbage disposal or sink strainer
Regularly using a drain unblocking agent
Leaking pipes create a damp environment that is favored by all manner of pests. Get a plumber in ASAP if you notice water pooling.
Homemade Cleaners
Another top tip for keeping bugs away is regularly cleaning your home. Vacuum regularly. Wipe down kitchen and bathroom countertops after every use. And before you head to the supermarket to purchase a bunch of off-the-shelf cleaners, consider making your own. Not only will you save money, but you'll also avoid unnecessary chemicals.
Know When to Call in the Professionals
Of course, these preventative methods are all well and good when you're starting with a clean home. But what if you've moved into a new apartment and it's full to the brim with creepy crawlies? And you want them gone. Fast.
Who ya gonna call? Bug busters! Yes, that's right. It's time to call in the professionals.
Trade bodies like the British Pest Control Association (BPCA) promote pest maintenance cycles as the best way to keep the nasties neutralized.
"A large part of pest prevention is thinking ahead and identifying potential causes and entry points before infestations occur."
According to the BPCA, this method ensures that the lifecycles of all the many types of pests that you might encounter in and around your home are accounted for. Right throughout the year.
Responsible pest control companies know this. They will work with you to establish a routine that in the long term will mean less pesticide and chemical use and lower costs.
Knowledge Is Power in the War Against Insects
Learning to compromise with the insects that invade your home is certainly the more eco-friendly option, but sometimes their numbers get out of control. Use this guide to help you learn how to keep bugs out of your house, judge when to tackle a problem on your own, and know when it's time to call in the bug guns.
Know someone with a pest problem? Teach them how to prevent bugs by sharing this guide.