Want to improve the overall quality of your home? Click here for some bathroom renovation ideas that will make your space look amazing.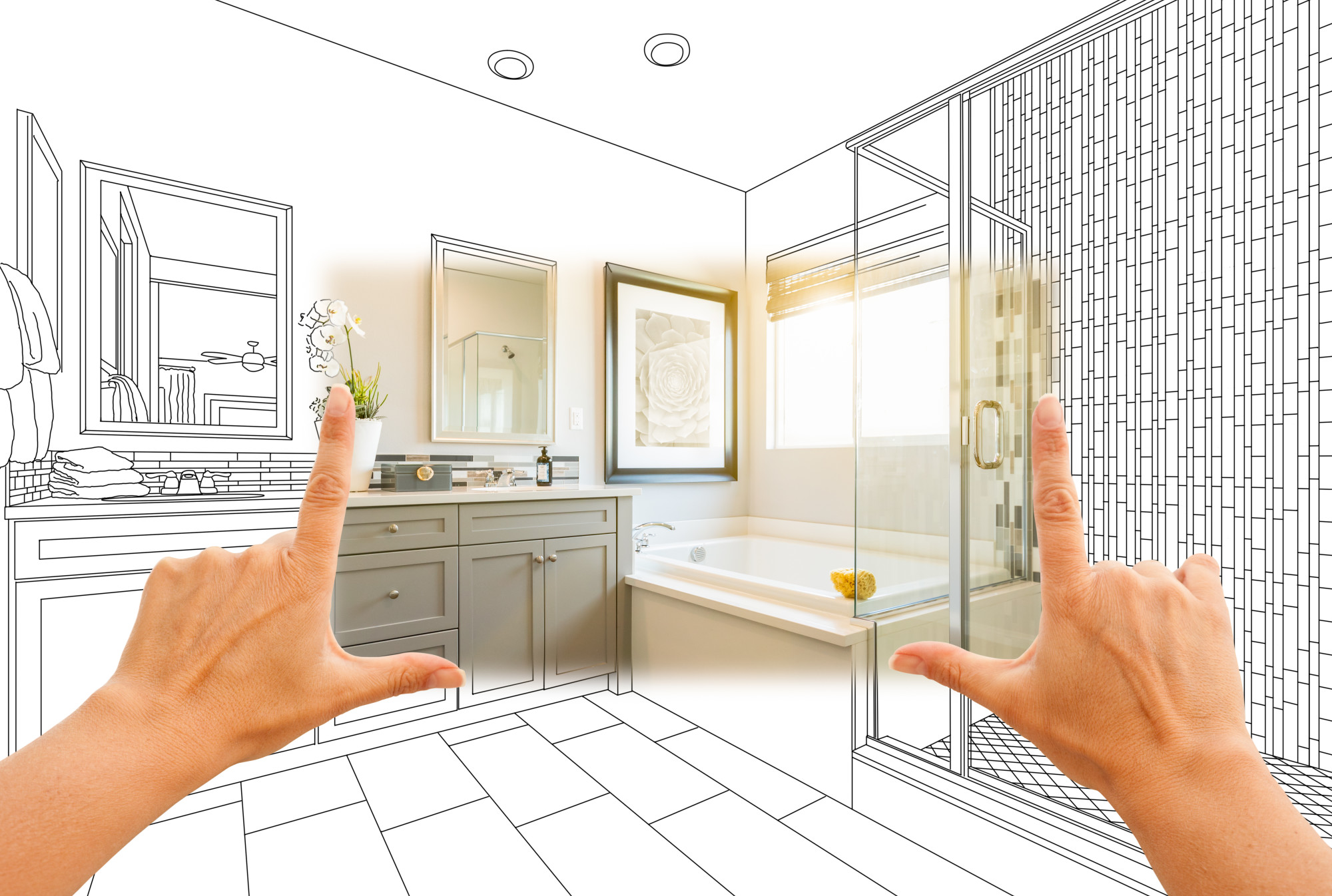 If you're thinking of remodeling your home, the bathroom's a good place to start. When it comes to ROI, bathrooms can yield a return of up to 64%.
What's more, the bathroom's one of the most used parts of any house, so you'll get years of daily enjoyment admiring your handiwork.
Check out these simple bathroom renovation ideas to help take your home to new levels of comfort.
1. Combining Spaces
Many old-fashioned houses have a seperate room for the bath, vanities, and toilet. If you're bathroom's split in two, the easiest way to make it a better place is to take some walls down.
Use a floorplan of your house to determine which walls its safe to remove and where the plumbing lines run.
If you're clever about it, you can simply replace the old vanities, sinks, and bath without having to adjust too much of the plumbing.
Opening up your bathroom creates a sense of continuity and this is one of the top bathroom renovation tips to create a spacious, modern, and welcoming space.
2. Working With What You Have 
Sometimes you can save yourself a lot of money by seeing past the rot to the basics. If your bathroom's got a 'good bones' and a design you can live with, then you're in for a quick and easy renovation.
Remove the old countertops and sinks and replace them with new designs. If your bath's still in good nick, you can often get away with resurfacing it instead of replacing it too.
A lick of paint and some new fittings can bring an entirely new look to a dated bathroom. Always try to retain as much of the original bathroom as you can when doing a bathroom renovation.
3. Change Things Up
One of the most time- and cost-effective bathroom remodel ideas, is to update your bathroom with cosmetic touches that involve little more than common sense and a little design flair.
There are countless ways to improve the appearance of your bathroom without making structural changes. Try some of these:
Adding a floor rug to hide faded tiles
Putting up new curtains
Placing some artwork on the walls
Adding plants and ornaments
Touching up chipped or faded paint
If you don't have a big budget, these small things can help lift your bathroom from 'blah' to 'bling' in just a few hours.
Tips for Completing Your Bathroom Renovation Ideas
The world's full of half-finished home improvement projects. Ensure your ideas come to fruition with these top bathroom remodeling tips:
Make a floorplan of your new layout
Compare prices
Work to a budget
When in doubt, call a plumber
Pay attention to detail
If you have limited time and money, you can complete your bathroom in stages, too.
Beyond the Bathroom
Home improvements can be a satisfying pastime that brings huge rewards. So, there's a good chance you'll become a fan of ongoing home improvements once you've seen your bathroom renovation ideas come to life.
Keep reading our blog for more ideas on things you can do to make your home an even better place.