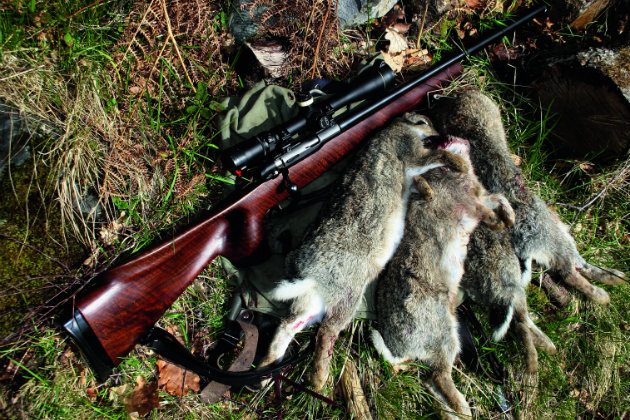 Whether you are hunting turkey, deer, elk, or bears, you have probably asked yourself how you can get closer to your game. Luckily, there are a few top-tier close-range hunting strategies that work better than the rest.
Every hunter will have their own style and preference for ways of positioning animals within the right distance to fire. Next time you head out to the deer stand or the duck blind, try one of these five surefire ways of moving closer to game.
Hide your body's electrical energy
Have you ever spooked an animal even when you were being quiet as a mouse? Electrical energy radiation, or electromagnetic radiation (EMR), is produced by muscle movements as simple as a heartbeat or the motion of an arm. Animals can sense EMR, and once they do, getting within close range will be a challenge.
Hunters looking to move closer to game should opt for EMR-blocking gear. Start by checking out result-winning wildlife and hunting apparel providers like HECS that carry lightweight EMR camouflage that is breathable and durable. This clothing has been designed with the hunter in mind. It blocks the body's EMR and allows the wearer to get seventy-five percent closer to the game they are hunting.
Prepare ahead
When it comes to close-range hunting strategy, the keyword is strategy. Having a game plan before the hunting season even starts will set you up for a more successful hunt.
Planning ahead includes mapping out entrance and exit strategies, purchasing products you need to mask your scent or attract your prey, and researching the area you are focusing on. Look up information about recent sightings that have been reported or compile the information yourself by scouting the area ahead of time.
Consider installing hidden camera traps near food sources or along trails to help you better strategize where to focus your attention.
Surprise your prey
The element of surprise is crucial in successful hunts. To get closer to game, you should be aware of smell, sound, and sight to ensure your prey is unaware of you.
Mask your scent by using products and focusing on wind patterns to avoid blowing your smell to the animal's sensitive nostrils. Ensure that your boots and clothing are clean so that you are leaving less of your human scent behind as you walk to your stands.
When setting up blinds, ensure that they are undetectable by your prey. Otherwise, you will alert skittish prey animals to your presence and spook them away, leaving you with little to take home.
Avoid loud noises like using an ATV to transport you to your stand, as this is a sure-fire way to alert nearby animals that hunters are near. Some hunters even take their boots off as they walk to reduce the sound from their footfalls.
Try and lead them to you
When hunting on large plots of land, sometimes the key to success is convincing the game to come to you. Deer, for example, prefer the path of least resistance and are known to frequent human-made trails if they are easier to navigate. Look for areas like creek crossings, ridge-top saddles, and steep drop-offs next to smoother terrain. Sites like these lead your prey towards a particular spot. Then, choose that spot to wait.
You can manufacture a funnel by creating your own trail or making current deer trails unnavigable so that they favor a different route that passes near your stand.
If you are hunting turkey, perfecting your call is one of the best ways to lead these giant birds directly into your sights.
Mix it up strategies
All animals follow a routine and schedule. However, it is to the hunter's detriment to assume that this schedule is rigid. If your prey senses danger, it could be what causes the entire herd or flock to avoid that sight for the rest of the hunting season.
Mix up your entrance and exit points if you plan to return to the same stand multiple times throughout the season. Move your location based on the time of day. Some stands will experience more action in the morning, while others will have more activity closer to dusk.
Don't be afraid to mix it up in regards to your hunting strategy as well. Develop a sense of what you enjoy the most and what brings you the most success in your hunt by trying new techniques based on the season, game, and location.
Parting shot
Your close-range hunting strategy will enable you to move in closer to the game you are hunting and make a more successful shot. By masking your EMR, planning in advance, surprising your prey, or leading animals to you, you can mix up your hunting strategies to find ways to get closer to game and bring home the prize. Good luck, and don't forget to tread lightly in the woods.