Throughout the years, hunting has taken many forms, from traditional ventures featuring bows and knives to more modern takes with high-tech rifles and gadgets. While experienced hunters still rely on long-established tracking techniques and nature hacks, modern technology has changed the face of hunting. Now, hunters can easily detect wind speeds, bullet drop compensation, and game distance with the click of a button. While previous models were bulky and often noisy, often frightening potential game, manufacturers built newer versions to be undetectable and portable, causing fewer disturbances.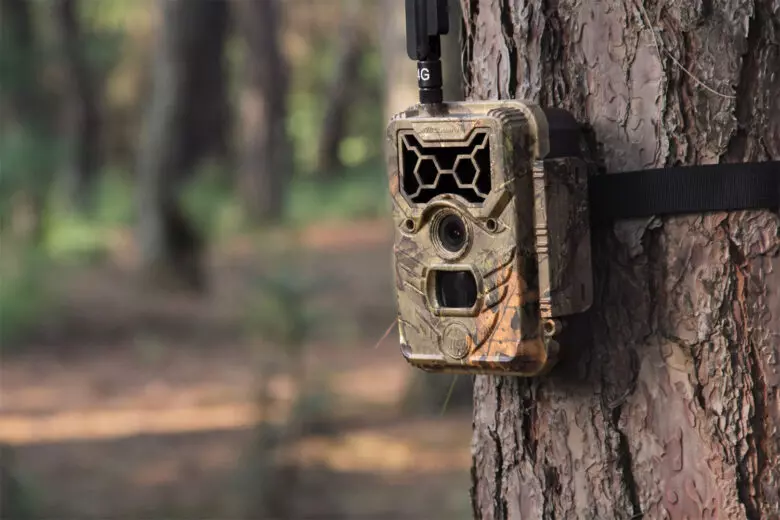 Between laser rangefinders tracking shot distances and spotting scopes accounting for wind drift, expert hunters are more accurate than ever before. If you're looking to take your skills to the next level, read on for five modern hunting technologies that can improve your experience and help you catch the game of your dreams.
A rangefinder
The first gadget you need in your arsenal is a high-quality rangefinder that pinpoints how far you are from your intended target. These devices use modern laser technology that detects the animal, bouncing off and returning to the finder, calculating an exact distance.
There are two main types, first and second priority, which perform unique functions depending on your needs. First priority models find close-range prey and aren't typically helpful for seasoned hunters. However, second priority rangefinders brush past objects in the foreground and zero in on targets in the distance, allowing for long-range shots.
While it's possible to hunt without a rangefinder, these devices enable you to up your accuracy game and increase your chances of hitting the animal in question. In addition to accurate distance readings, new-and-improved models feature bullet drop compensation and wind speed detection, helping you correct and perfect your aim and sidestep wasted shots.
Spotting scope
Next on the list of hunting must-haves is an updated spotting scope that offers a wide range of features, significantly increasing your chances of hitting your target first-time. These small, portable telescopes allow hunters to spot game from miles away, perfect for those embarking on long-range shooting adventures.
When paired with a quality rangefinder, high-tech scopes increase your field of view, allowing you to gain a complete picture of your intended prey. These devices help hunters spot hidden game and identify a target among their herd without disturbing or frightening the animals. Equipped with wind drift correction and targe size detection, spotting scopes are the perfect gadget for expert hunters looking to improve their accuracy.
Thermal monocular
When it comes to planning a trip, long-time hunters understand conditions are often unpredictable. Between unexpected weather tripping up your crew or fallen trees forcing you off the beaten path, you'll need to expect the unexpected once you've set out into the wild unknown. One way to circumvent unforeseen circumstances is by packing a thermal monocular to help you see past visual impairments like fog, heavy rain, or low light. These devices pick up on heat signals, ultimately allowing hunters to scout out game regardless of reduced visibility conditions.
When selecting a model, consider opting for a version with a high detection distance and fast refresh rate for optimal efficiency. That way, you'll have long-range visibility and a lens that can capture multiple frames per second, enabling you to see the whole picture in real-time.
Digital scouting camera
While an integral part of hunting is glassing for game, expert hunters can limit the time spent searching out the perfect spot by investing in a digital scouting camera. Before you take to the field and set up camp in an area with limited visibility or low traction, allow your camera to scout out the site to ensure you know which animals will be nearby. That way, you can pinpoint which space to occupy ahead of time without disturbing the potential game.
Additionally, you can set up a scouting camera to watch for prey while you take a break or step away. That way, it will alert you of any movement allowing you to jump back into the hunt without missing the perfect shot.
Scent control devices
Experienced hunters understand the importance of masking their scents to avoid scaring off potential game. That said, those planning a trip should be sure to invest in high-quality scent control devices and products to eliminate unnatural animal-repelling smells. Devices like the Ozonics scent eliminator are lightweight and portable, equipped with high-powered batteries for long-lasting effects.
Additionally, you should consider purchasing smell-resistant headgear and face coverings for extra protection. Humans release the most intense scents through the tops of their heads and faces, which means you'll need added protection to mask your smell. Manufacturers have begun combining Carbon Alloy technology with comfortable camouflage gear that absorbs most breath, hair, and skin odors.
Parting shot
Modern technology has changed the face of hunting, with long-range scopes and laser finders improving accuracy and reducing wasted shots. Consider investing in tried-and-true tech and watch as you hit target after target with ease.