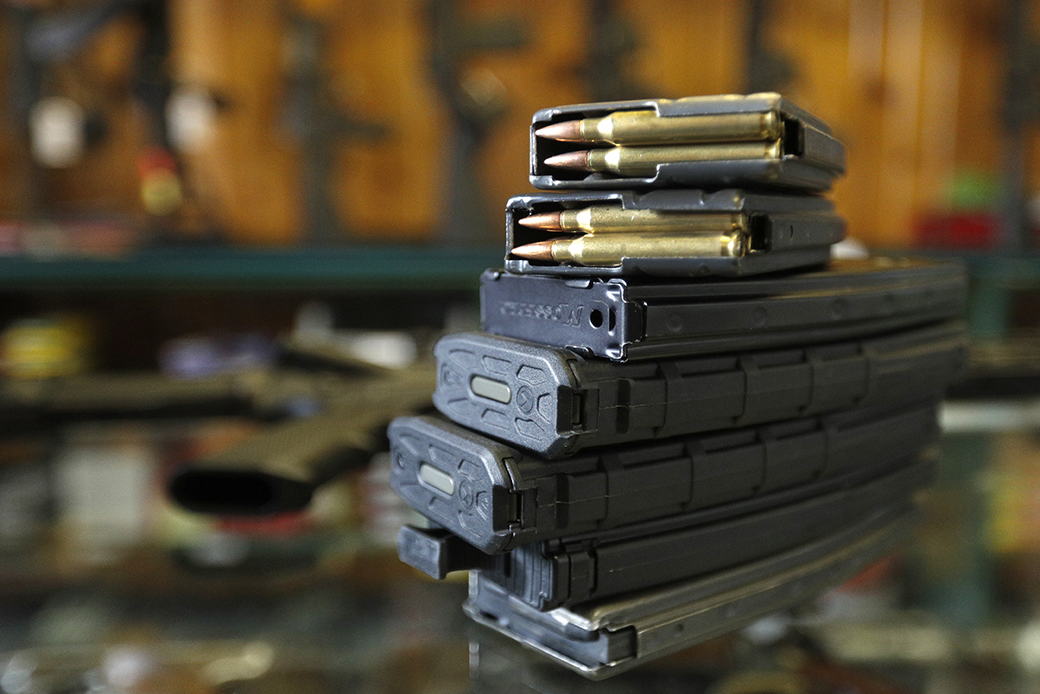 The current shortage of ammunition in the United States has firearm owners stuck between a rock and a hard place. Ammo is no longer as easy to come by, and many traditional gun retail shops go long periods without stock. The shops that do have supply of ammunition may be selling them for ludicrous prices per round. What's a firearm owner to do if they need ammo for work, outdoor activities, or self-defense and there are only so many choices?
The answer lies in broadening one's perspective for available options. If you've become used to buying ammo from gun retailers, you might not know about the up-and-coming ammunition manufacturers who sell their products wholesale online. A number of them run their own online stores to save on operating expenses while also overseeing their own manufacturing, quality assurance, and fulfillment services. It's from these manufacturers that you can score some of the best deals on ammunition, all while making sure you have enough in stock.
Why should you buy ammo online from a trusted manufacturer? Here are five of the most compelling reasons to buy wholesale from a website and not in small, expensive increments from a brick-and-mortar ammo store.
Why Should You Buy Ammo from the Manufacturer Themselves?
It's Often Much Cheaper Than Buying from an AmmoRetail Store
One huge difference between buying directly from an ammunition manufacturer versus buying from a physical retailer is the price. The latter often sells at much higher prices per piece because they act as a middleman for the ammunition products. They receive it from the ammo manufacturer, stock it, and process their own orders, all of which result in an additional markup of prices. That's the simplest explanation for why you often leave the gun shop with a much lighter wallet.
Ordering from the manufacturer themselves, however, cuts out the additional steps—and the additional costs—of having a middleman. What you're paying for is ammo that's fresh out of the factory, packed and shipped according to the manufacturer's system. Many firearm owners choose this arrangement for the savings alone.
You Can Buy Ammunition in Bulk at Wholesale Prices
In most applications where you're using a gun—like hunting, sport shooting, or self-defense—you don't want to worry about running out of ammo. It doesn't make sense to obsess about every piece you shoot because you have so few. Ammunition is a product that's best bought in bulk so that you can make the most of your firearm in these situations.
Ammo manufacturers who have online stores are more inclined to sell in bulk, and at affordable wholesale prices. You can purchase large amounts at a time without sweating too much over how much you're spending. This should be of great relief to you if your lifestyle demands that you always have stock of ammunition.
You Save Time and Effort Traveling Outside
Once you start buying directly online from an ammo manufacturer, you'll find you won't miss your regular trips to the physical ammo store. On top of worrying about the gas expenses and the long queues, you may have also become anxious about compromising your safety when going out.
Ordering wholesale will save you the hassle of venturing outside unnecessarily and allow you to receive your ammo from the comfort of your home. It'll be a bonus if your manufacturer ships out quickly. You can start a regular habit of ordering from them and expecting your ammo to arrive on time.
You'll Be Assured of Variety and Consistency
Oftentimes, firearm owners think that they'll find the best quality and the best variety in an ammo retail shop. This counts for a lot, as part of the appeal of owning a gun is being able to choose good ammunition to shoot with. Up until recent years, most people assumed that while direct purchases from ammo manufacturers would be cheaper, they wouldn't have a lot of quality options. But that simply isn;t the case with manufacturers these days.
It's no longer hard to find a manufacturer that offers a plethora of products, from different kinds and caliber of ammunition to various ammo components. The best dealers also take their manufacturing process very seriously and are committed to distributing well-crafted products. Now's as good a time as any to give these manufacturers a chance. You may be able to find ammo of better quality and variety than at a retailer, but at much lower prices.
You Might Have the Option to Pre-Order
In the last couple of years, the United States has dealt with an ammunition shortage of notable proportions. But this isn't a result of ammunition manufacturers halting their activities. Rather, it's because many firearm owners participate in panic-buying because they're scared of running out of ammo when they need it most. You can actually refrain from the impulse to panic-buy at retailers if you sign up for an online pre-order for ammo. Some manufacturers allow pre-orders and will notify you when the next batch is available.
This option will prove extremely handy if you want to be assured of regular stock at regular intervals. It will also eliminate the temptation to panic-buy and the trouble of constantly refreshing a web page to check on an item's availability in real-time.
Weighing Your Options for Buying Ammunition
Now that you know the benefits of buying ammo directly from a manufacturer, you may be looking for the best store to purchase from. You can look for recommendations online, especially from fellow firearm enthusiasts around the country.
Don't forget to review your state's laws for purchasing ammunition. You might need to show the manufacturer a certain type of ID before you buy. There may also be a cap on the amount of ammo you can buy in one purchase. Apart from that, ordering directly from the manufacturer is easy. It may be your best bet for securing affordable, high-quality ammunition in the coming days.