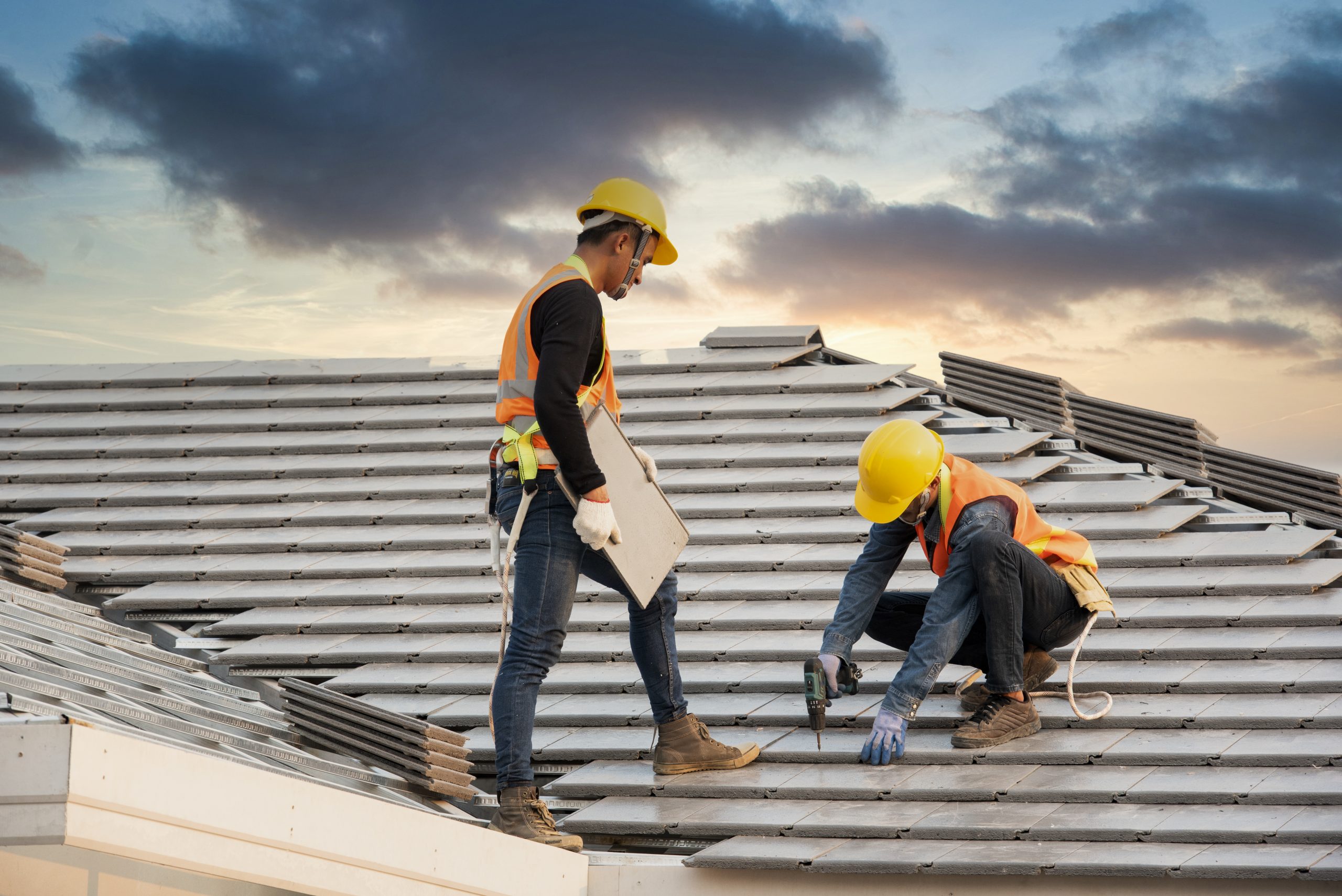 DIYs are great for small-time projects, but you may want to rethink it when doing a roofing project. Unless you're a certified and qualified roofer, then do so. But if you're not knowledgeable about roofing, the best is to hire professional roofing contractors.
Reasons Why Roofing Should Not Be DIYed
You'll have to look for qualified professional roofing contractors because of the following reasons:
1. Your Lack of Experience
Your lack of experience is the number one reason why you shouldn't fix your roofs on your own. Without professional experience, you can end up overestimating the materials you'll need, which is very costly on your part. Or worst, you'll be destroying your already damaged roof.
Watching DIY videos on the internet doesn't make you a professional in repairing roofing issues. Online research is nothing compared to the years of experience that these roof experts like roof contractors Idaho Falls have gained. It's better to leave this matter to those who know what they're doing.
2. You May Be Wasting Time
While it may seem too easy to DIY a roofing project, as seen on tutorial videos, doing it for real isn't. However, it might take days or weeks to finish a roofing project. It's time-consuming because you need to search and learn the proper ways on how to do the job. Then, you'll need to purchase the materials and tools. As for the actual construction, it may take time as it may be your first time. Worse, you may need to redo it if you've done poor-quality work.
In the end, you may need to call for a roofing professional if you can't do it properly. As a result, not only are you wasting time but money as well. With such, it would be best to hire professional roofing contractors than doing it on your own.
3. High Risk of Injury
Most importantly, a DIY roofing project poses a risk. No matter how cautious you are, there may still be chances of an unwanted accident. Considering that you're not an expert in this field, you may accidentally do things that may injure you.
For instance, one wrong move on your foot could lead you to fall off the roof. Or you may encounter these dangers as you lack experience and safety gear when trying to DIY a big roofing project:
If the roof you're working on is unstable, especially if it's rusty, old, and installed improperly, it might not be able to support your weight.
The weather can also affect the durability of the damaged roof. If you're not a professional and experienced roofer, you may not know how to assess such stability. Thus, making you step on your roof without knowing if it can support your weight.
In fixing a roof, you need something to climb on to reach the top. You need a ladder and make sure that it's still in good condition before using it. But if you place it poorly, it might lead to unforeseen accidents and can cause you injury.
Again, weather can pose a risk to your roofing project. You may not know the best time season or weather to fix your roof and just jump on your roof and attempt to fix it. Thus, posing a risk to falls, slips, or heat stroke.
Reasons Why You Need Qualified Roofing Contractors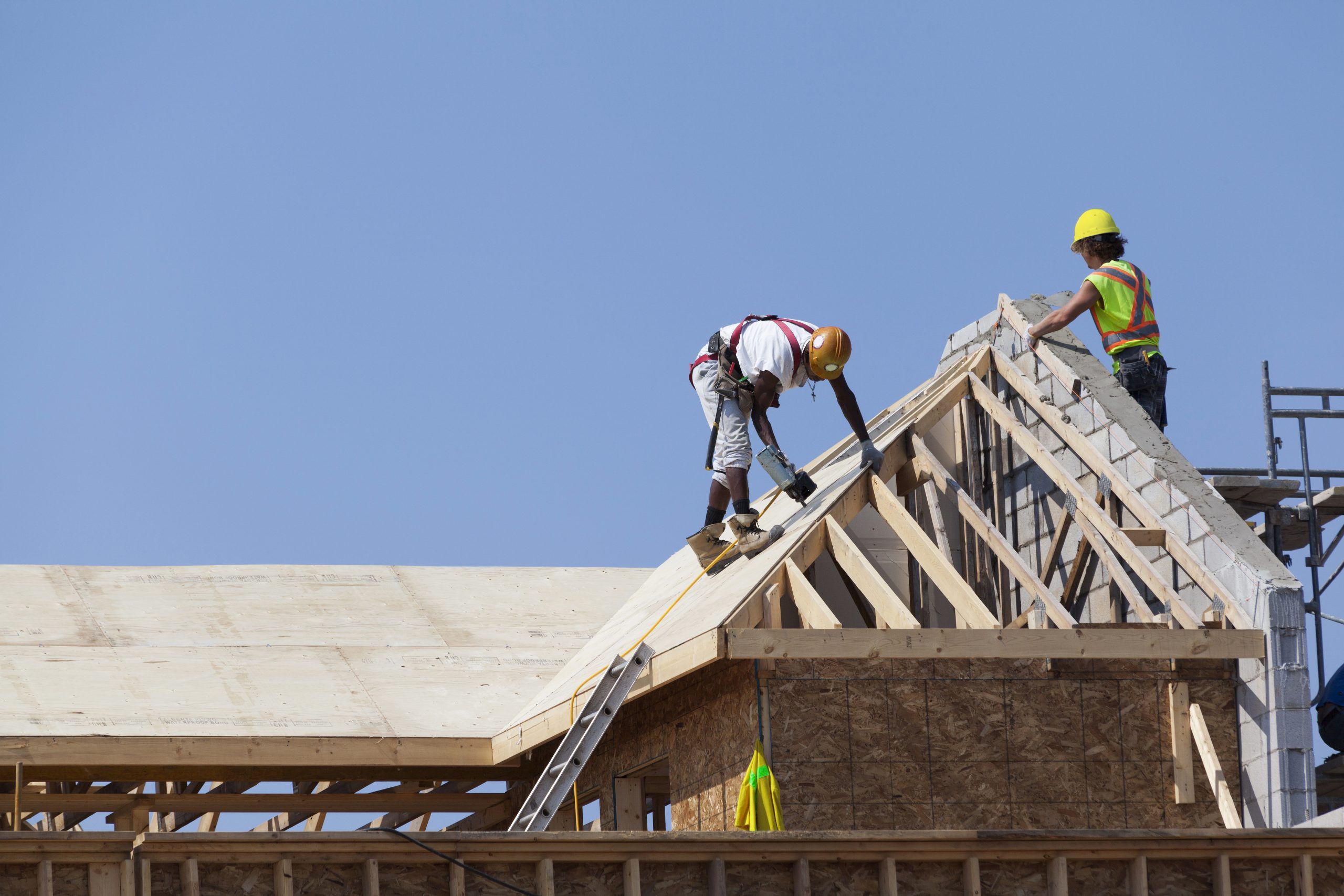 Your roof is one of the most important parts of your home. It protects you and everything inside your house: pets, families, and belongings. For these to stay protected, any replacements and repairs should be done by professionals.
If you want to avoid the misfortunes of doing a DIY project, hire roofing contractors. Likewise, here are some of the other reasons why hiring professional roofing contractors is your best choice:
1. Professional Roofers Have Expertise
As mentioned, watching videos online won't make you an expert in fixing the problems on your roof. Fixing a roof isn't as easy as fixing your clothes.
The importance of hiring professional roofing contractors is to hire their skills and take advantage of their expertise in fixing roof problems. By years of experience, they can quickly identify the cause of the problem.
They know that they need to inspect the roof before suggesting whether you need to replace or repair it. Thus, investing your money in the roofing contractors' expertise will be an efficient solution to your roofing problems.
2. To Ensure Safety
Again, you have to take note of the dangers of DIY roofing without professional training and knowledge. Your safety should be your priority. That's why it's important to hire someone equipped to perform the task to ensure not just your safety but also for your family.
Remember that roofing jobs are dangerous and are prone to accidents. By hiring professional roofing contractors, you're ensuring you and your family's safety for they have the right equipment or protective gear. Most importantly, they have the knowledge and expertise which are the best safety gear when doing a roofing project.
3. Use of Quality Materials and The Right Tools
Another reason for you to hire professional roofing contractors is they have the right tools, equipment, and quality materials. You can tell that they use high-end quality products if their previous clients are all satisfied. Do so by checking the feedback of their previous clients. Or ask if they've received complaints because of the quality of materials they've used.
Moreover, when you hire professional roofing contractors, they'll help you choose the perfect design for your roof. They can help you decide since they know about different roofs requiring certain designs, installation methods, and materials.
Most importantly, they can help you choose quality materials. You need such quality because your roof is your protection against outside elements like weather. With a quality roofing material, you can reap the following benefits:
Long Lifespan: Installing roofs made up of high-end materials can be costly, especially if you want a roof that can withstand different weather conditions. It wouldn't compromise its performance, unlike a roof installed using low-quality materials. Instead, it's long-lasting, which saves you a great amount of money in the long run.
Heat Absorption: Your roof design would depend on the area where you're located. A roofing contractor knows what roofing material is best in your area. Thus, they don't limit themselves to the color design in choosing the best roof for you. They consider the amount of insulation beneath the roofing materials, which is an essential part of your roofing system.
For instance, if you're located in places with warmer climates, they'll recommend cool asphalt shingles for heat absorption purposes. Cool asphalt shingles are covered with reflective granules, which prevent the penetration of strong heath from sunlight. Or they can also recommend other options like wood, polymer, or metal shingles if you aim to deflect the sun.
Weather Protection: Investing in high-quality roofing materials will also ensure that you're secured and protected from other weather conditions like wind and rain. The cons of having cheap roofing materials and poor-quality work can create small leaks, eventually becoming bigger as time goes by. It's not easy to detect if your roof has leaked as it may be at the attic or at the side part of your house, which you might overlook at times.
Thus, hiring professional roofing contractors will help prevent such because they'll use quality materials. When you hire them, you're also investing in high-quality roofing material to ensure you and your family are safe from storms, strong winds, or extreme weather conditions.
4. Insured Roofing Contract
Aside from promising you high-quality work, professional roofing contractors provide insurance for their work. They have this insurance and guarantee so that they can provide you the following:
Trust: Having insurance is the roofing company's way of showing its integrity and trustworthiness
Protection: In cases of a fortuitous event, you'll not be liable. The consequence of not hiring an insured roofer is that you could be responsible for property damages, bills, and medical treatment of the workers.
Requirement: Most importantly, insurance is a requirement of the law for registered and certified roofing contractors. Thus, they'll be responsible for covering any damages or injuries during their project. Since roofing is a dangerous job, the law requires companies to prioritize the safety of their workers. Hence, having insurance.
In contrast, doing a roofing project on your own will make you spend on medical bills or damages in case of an accident during your project. Or if you hire just anyone to do your roof, you'll have no choice but to spend on their medical bills if ever they get injured.
Avoid such by hiring professional roofing contractors.
5. Professional Roofing Contractors are Certified
Moreover, not only are professional roofing contractors insured but they're also certified. Their certificate is a guarantee that they have the right training and skills before they become a roofer.
Roofing companies don't want to destroy their business by hiring untrained roof installation workers. With such, they let their roofers undergo certified training programs for their customers to receive high-quality service.
For these contractors to be certified, they have to undergo and pass the training. They also have to meet specific credentials and standards set by such training. By complying with those requirements, they can now receive their certificates and now valid to perform their roofing jobs. Moreover, the fact that these certifications only award 2% of the participating roofers shows how tedious the training is and produces highly competent roofers.
Thus, you can be sure that you'll receive good service from these contractors using high-quality materials and the latest methods and technology in the roofing industry.
6. Cost-Effectiveness
As mentioned, a DIY roofing project gone wrong can cost you much. If you think you can save money from doing it on your own, then it may be true if you do it properly. However, if you have to redo it again, then think of the wasted money and time.
Maybe one of the reasons why you're doubtful about hiring a professional is the cost. But in reality, it's the other way around.
These professionals have been working on fixing, installing, and maintaining the roofs in good condition for a significant number of years. Thus, making them more capable of fulfilling the task, knowing the exact materials needed, and giving you options you can choose from to save you money. With that, it's cost-effective to hire professional roofing contractors.
With their service, they'll not spend time only to redo their work again. But of course, if this happens, which is rare, they'll do it for free. That's because it's their mistake.
Moreover, since professional roofing contractors have their own materials and tools, you can save money from buying roofing tools that you may only use once in your lifetime. When you hire roofing contractors, you're paying them for their expertise and their tools which is more cost-effective.
Lastly, high-quality output from these contractors will help you save from future repairs as the materials can last longer.
7. Efficiency
Most importantly, hiring roofing contractors can save you days of staying out of your house because they're efficient. Again, this is thanks to their training, years of experience, and the tools they have. Combining all of these will help them work efficiently.
Thus, they can finish the roofing project in a short time. They won't be committing as many mistakes compared to your DIY project, and as a result, no redoing can lengthen their work.
Conclusion
As the first line of defense, it's important to check on your roof condition from time to time. In case you detect damage, don't attempt to fix these by yourself. Although there are many tutorials and articles available online which you can use to be informed about roofing, it may not be as effective as hiring a professional to fix the problem.
Prioritize your safety and don't compromise the quality of your roof installation by wanting to save money, when in fact, you could have saved more if you hire roofing experts that are trained, certified, and trustworthy. Moreover, they can guarantee you have a high-quality roof that can withstand different weather conditions for a long time.