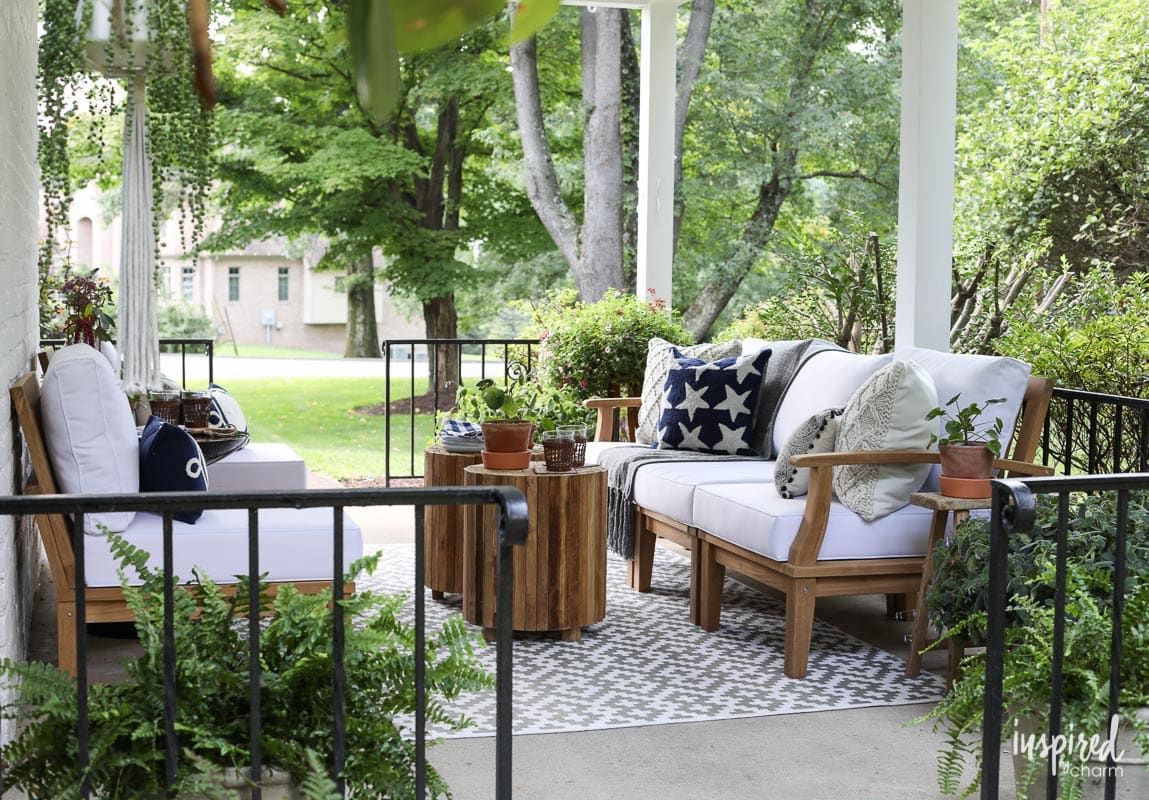 Are you planning to go furniture shopping for your patios? Ranging from tables to chairs and sofas, there are multiple things to add for a picture-perfect outdoor destination. These beauties not just bring comfort to your outdoor seating, but also accentuate the ambiance of your gardens.
But wait! Do you know what exactly you should buy to get your patios decked, right? Here in this guide, we are going to give you a few patio styling tips to let you make the most out of your outdoor space:
Get easy maintenance furniture's
When you have a beautiful garden to enjoy some outdoor seating space in peace, you would like to spend most of your hours enjoying it rather than getting involved in the cleaning chores, right?
Thus, decide wisely and buy outdoor tables and chairs for sale that can take whatever nature throws at it so that you do not end up cleaning and maintaining it all the time.
Good quality furniture
Quality is the essence, and thus you should invest in furniture that not just looks great but are also of good quality. You would not like to spend oodles of money on outdoor furniture just to find that they start losing its charm in no time.
So do not fall for good looks; instead, be wise to shop for good looks and quality simultaneously.
Customizable and double-duty options
This rule is especially applicable if you have a small garden space, try to get outdoor furniture that can serve double duty. A sitting stool that can probably be converted as a side table at the time of need, a shoe rack that can also be used for keeping outdoor utilities at the top, and so on.
Go for such furniture that not only matches your style statement but can serve you twice its utility and can be customized to fit the purpose.
Color coding with the exteriors
When you get a chance to buy outdoor furniture, you can experiment and play with almost every color of your choice.
There is no such hard and fast rule for the same, but ideally, you should try getting furniture that matches with the exteriors to add a pinch of color-coded hue to your landscape.
Place them right
Once you get the furniture and it's time for you to arrange the same, make sure that you place it strategically. For example, long sofa sets or other extended seating beauties should be placed in front of the longest walls, further aggrandizing the other corners with other embellishments.
Placement plays a major role in defining the focal point and thus works the magic of accessorizing your space, so get it done right for a perfect patio ambiance.
Conclusion
We hope we have given you enough tips to get the right kind of patio furniture for your outdoor space. So what are you waiting for? Consider implementing these tips in your garden and design your patios to make it your favorite hangout spot at home.