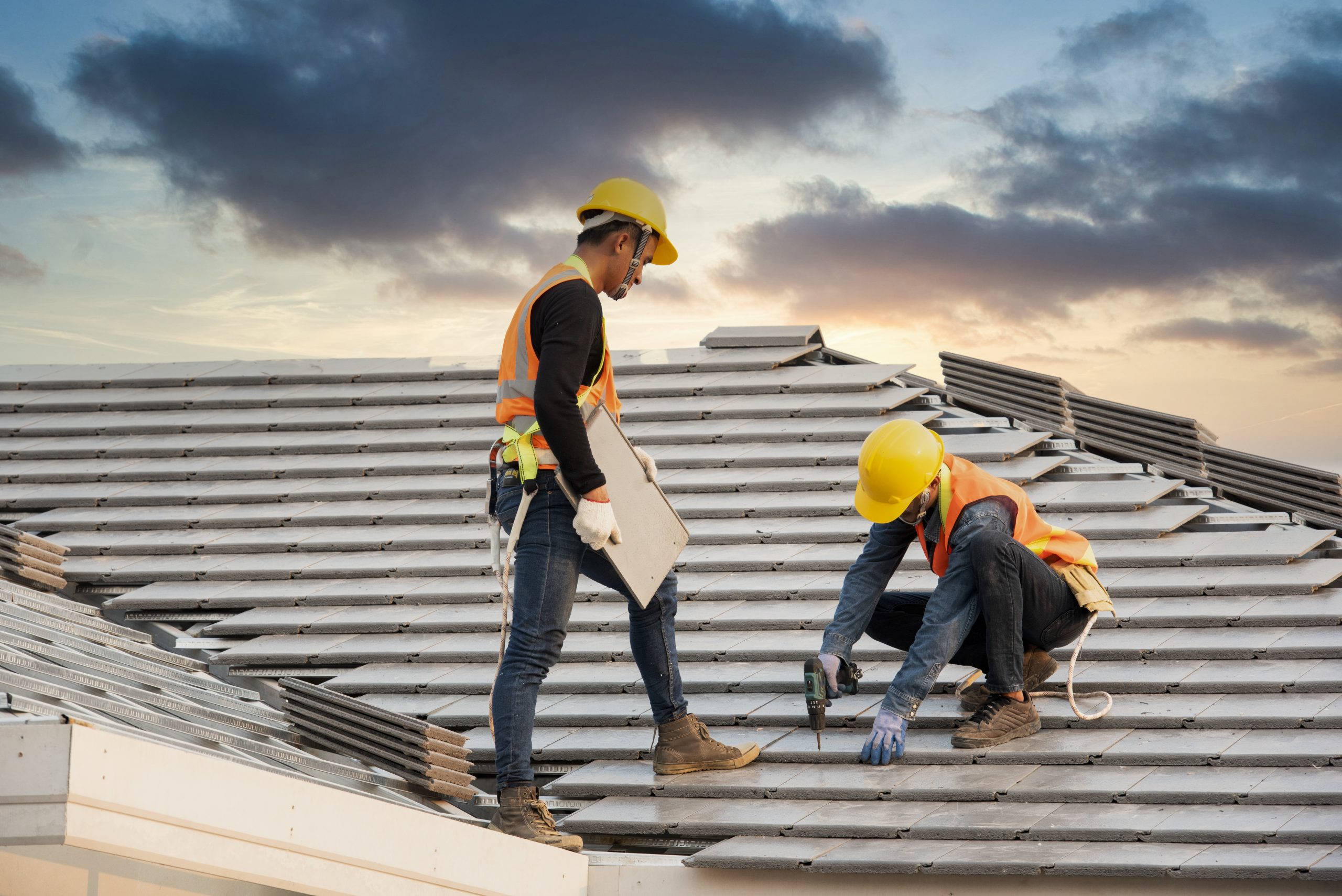 A high-quality roof is essential in keeping your family safe from the elements, and ensuring that it's in good shape is a critical part of home maintenance. While it can be tempting to fix any roofing repairs yourself, hiring an experienced roofing company such as JohnsonExteriors.org is a much better way to make sure that they're completed to a high standard.
Attempting to fix or install your own roofing system can result in voided warranties, less than desirable work quality, and even serious injury or death; hiring a professional roofing company provides high quality outcomes, with the following benefits:
1. Specialized knowledge
A reputable roofing specialist firm will have years of industry experience behind them, as well as various training and licensing qualifications; it's unlikely that anything at your home will surprise them. By taking the time to find an experienced roofing contractor, you can rest assured that whatever challenges the contractor may uncover during the project, they'll have the skills necessary to rectify them without having to hire an outside specialist.
Asking any potential roofing professionals about what kind of works they're qualified to perform is a great way to gauge the level of experience that they have; checking online reviews is a good way to understand how happy previous customers have been with their service.
2. Financial protection
A reputable roofing contractor should have the appropriate insurance to protect you and your belongings in case of an accident. If someone is injured on your property, you may be found liable and be legally responsible for the costs of their lost wages and medical care; according to the National Council on Compensation Insurance, the average claim for a roofer fall is USD$106,000. Most professional roofing companies will carry workers compensation insurance, which covers themselves and their employees in the event that they're injured while completing your works. A professional roofing firm will also usually carry commercial general liability insurance, which protects you against any accidental damage to yourself or your property as a result of the roofing works. For example, if a roofer accidentally breaks a window, or you are injured as a result of the roofing works, this insurance will cover the costs to remedy this.
Be sure to ask any potential roofing contractors what types of insurance they hold, for peace of mind while the works are being completed.
3. High safety standards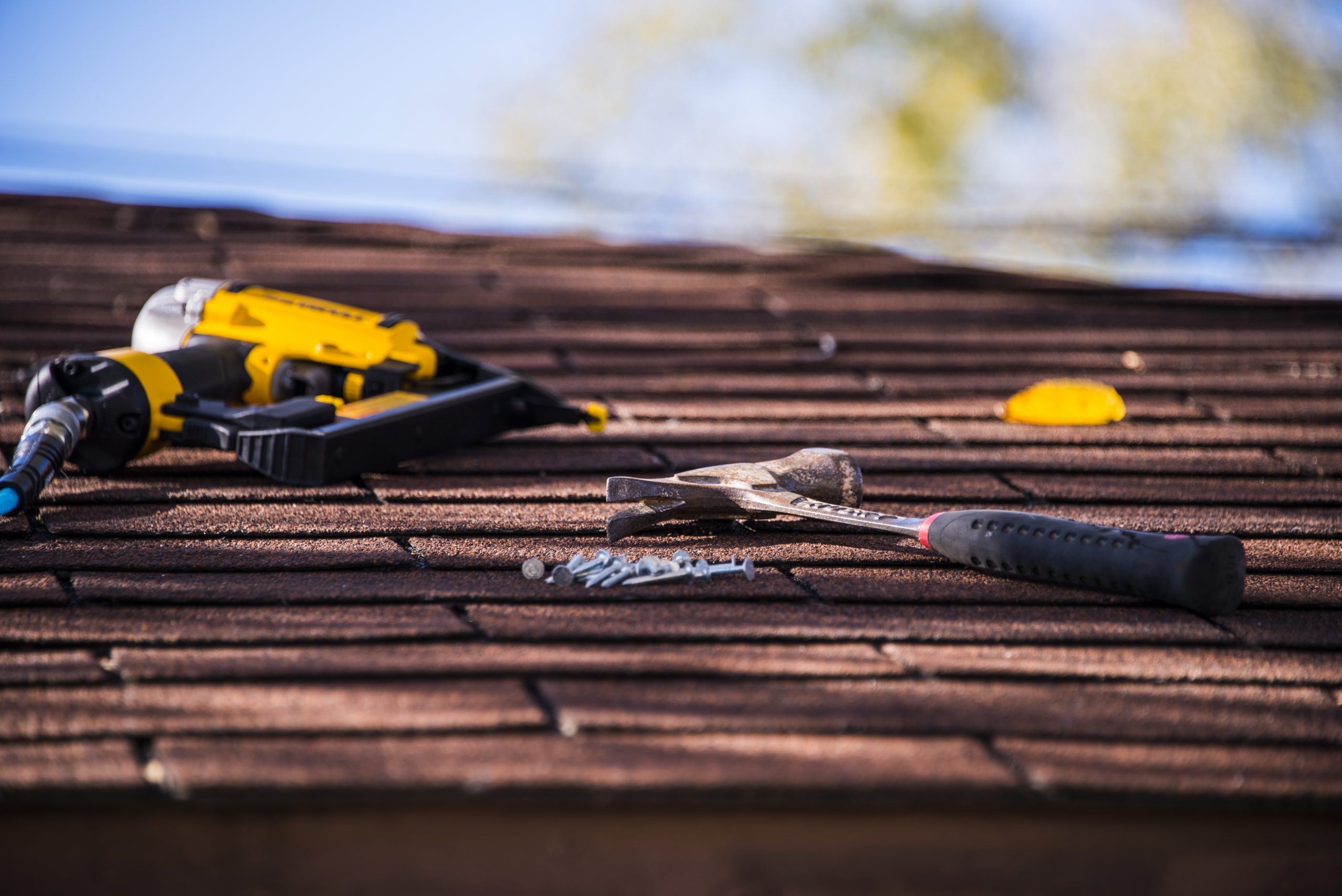 Work at elevation can be dangerous—even for professionals; roofers have one of the highest risks of fall fatalities in the construction industry, and 67% of deaths caused by roof falls occur in small construction companies. When you hire a professional roofing firm, they should have all the equipment and knowledge to complete your project to the highest industry safety standards, reducing the risk of accidents on your property.
While attempting a minor repair for a leaky roof yourself may seem easier than hiring a roofing specialist, you could be putting yourself at risk of serious harm. Consider hiring professionals for your roofing project to remove the risk of injury to yourself or your family.
4. Guaranteed work
One major benefit of using professional roofers for your contracting job is the peace of mind that comes with having their work guaranteed with a warranty. Depending on the options that your chosen contractor offers, there are generally three main types of warranties you may encounter:
A standard manufacturer's warranty is the industry standard warranty, meaning it's the most common. These types of warranties typically cover any defective materials used in your roofing job; if shingles or other roofing materials break or fail without cause, this warranty will usually cover the cost of having them replaced.
A contractor workmanship warranty covers the quality of the work performed, and most reputable roofers will offer this. A workmanship warranty means that if you're unhappy with the quality of the work on your roof, the contractor will return and resolve any issues at no cost to you.
An extended manufacturer's warranty is generally an optional extra, and typically only available on larger installation jobs which include additional elements such as ice and water barriers. These warranties usually guarantee the quality of the materials used for an extended period of time.
Discuss the available warranty options with your chosen contractor to better understand which options are best suited to protecting your investment.
Any damage to your roof can have major consequences for your home and your family, so ensuring that any repairs or upgrades are performed by skilled professionals is essential.
Compare local roofing contractors to find a firm that you're comfortable with, and allow yourself to enjoy the benefits of having your project completed to high standards with guaranteed results.