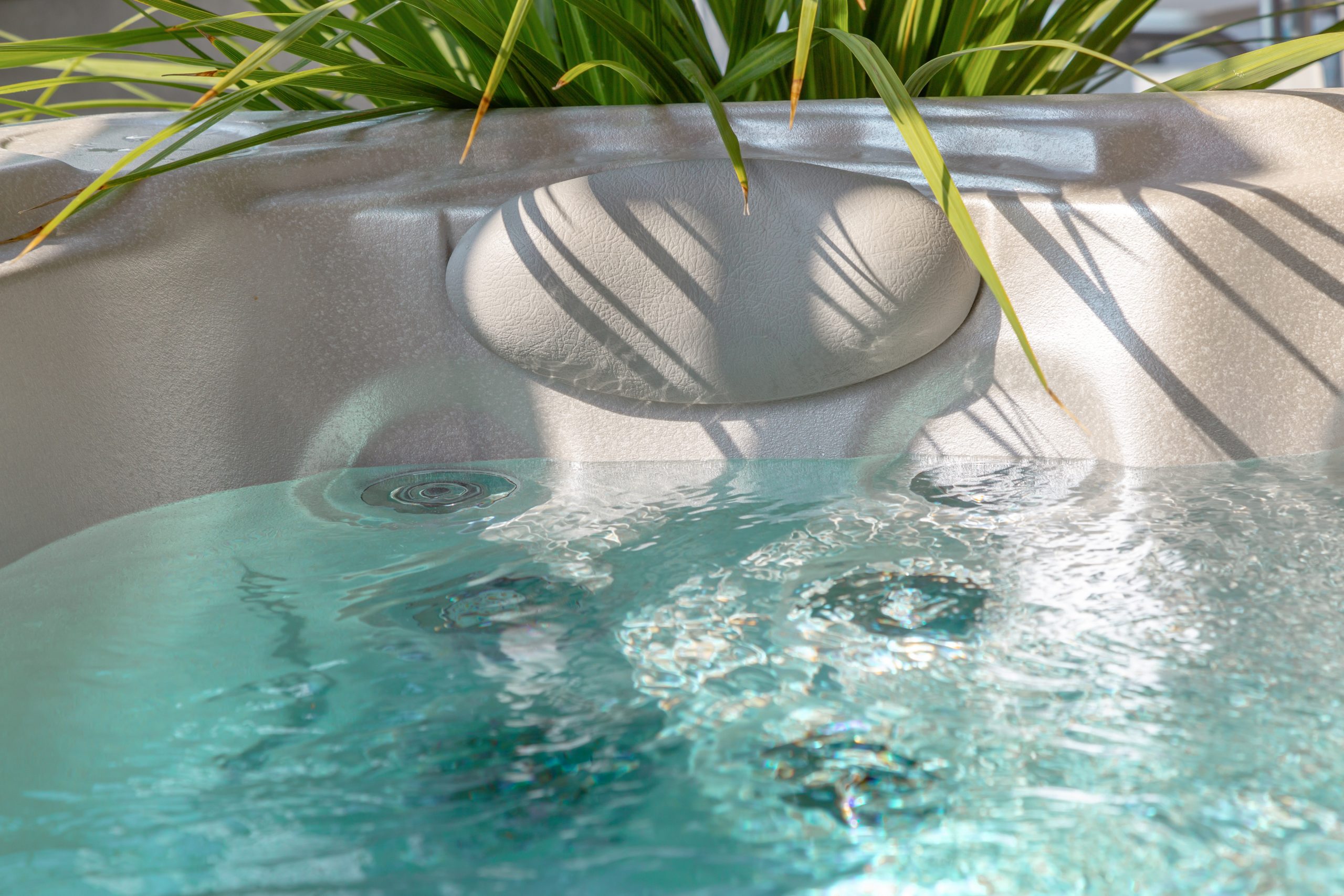 Installing a hot tub may be the perfect gift for your family. They, however, aren't the only ones who'll benefit. Hot tubs have been suggested to improve both mental and physical wellbeing. This isn't surprising, considering how rejuvenating and therapeutic it can be to let your limbs soak in the warm, bubbling water.
Obviously, potential health benefits will differ from person to person and depend upon their current wellbeing; however, a few advantages may include:
Improved sleep
Headache relief
Muscle relaxation
Stress relief
Improved heart health
Improved respiratory health
Physical and emotional pain management isn't the only reason why families choose to install hot tubs. Other factors include their versatile, portable nature (in comparison to spas which are generally in-ground), and the opportunity to prioritize energy-efficiency.
1. Is it worth it?
Before getting wrapped up in the excitement and jumping into a fizzy situation without any prior thought, it's essential to ask yourself whether you'll use the hot tub frequently enough to justify purchasing one. If you already have a pool, a spa, or a bathtub that you rarely use, installing a hot tub may not be the wisest choice. Ensuring that you'll be able to get the most out of it is vital before pouring your money and time down the drain.
2. Size
Determining the size of your hot tub will aid in assessing the overall cost and location of it. If you live with your partner, you may only need a 2-person hot tub. If, however, your family is large, then you may need to consider a 12-person hot tub.
3. Location
Choosing the location of your hot tub may seem simple, but there are various factors to consider before doing so. One of the easiest components to decide on is whether you'd prefer it indoors or outdoors.
Advantages of indoor:
Temperature (room) regulation
Guaranteed privacy
Advantages of outdoor:
Generally cheaper than indoor
Surrounded by nature
Aid the aesthetic appeal of your landscape
Other considerations may include:
Convenience
Delivery access
Shelter
Hazards that may affect water quality (tree debris/branches fall)
Drainage and potential water damage
Optimized weather spots (sun/shade)
Structural support
4. Zoning restrictions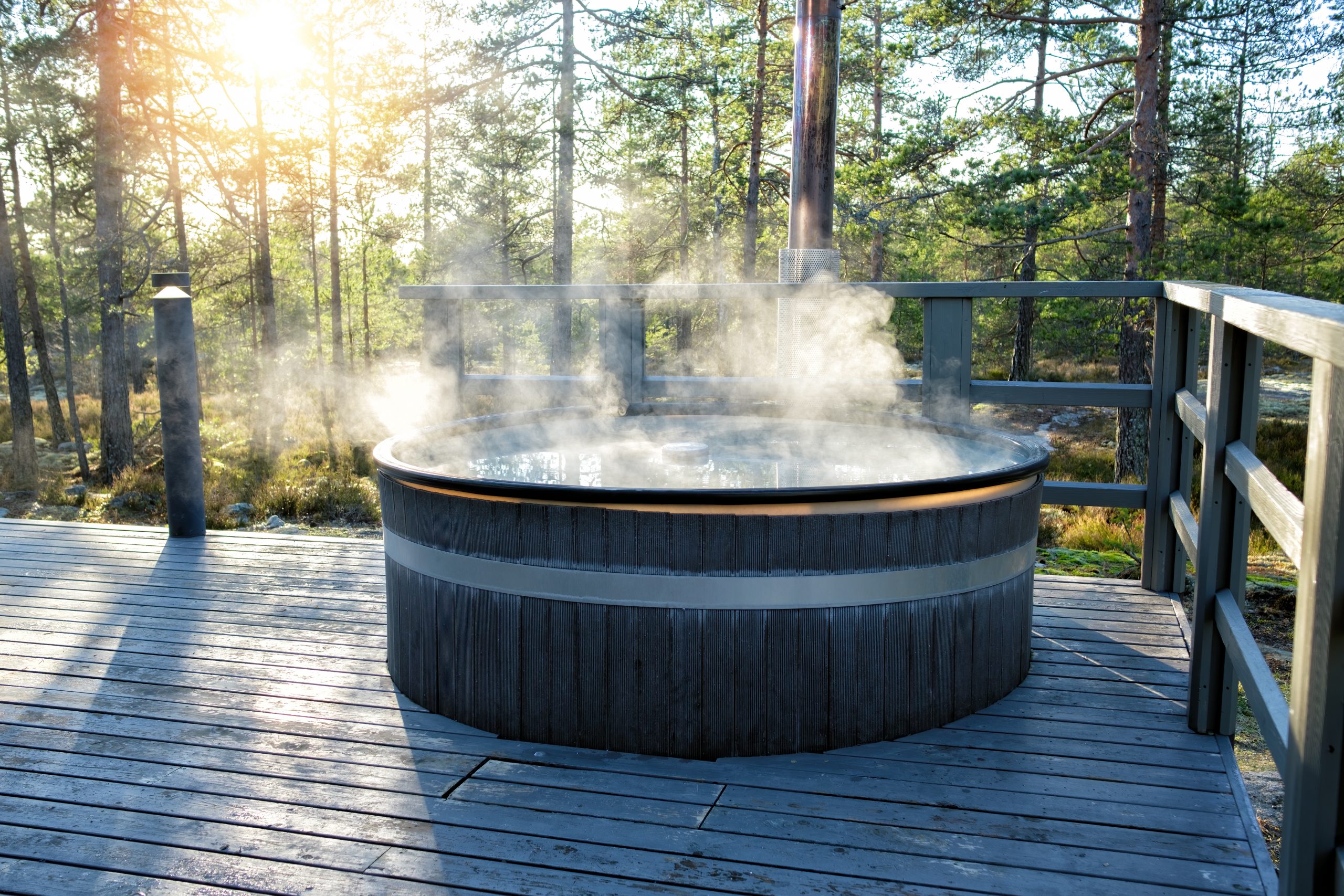 It's important to understand any zoning restrictions that may affect the location and/or installation of your hot tub. If your hot tub is self-contained and located on a slab, you'll generally only need an electrical permit. If your hot tub is located outside, you're required to install a fence/barrier around it.
5. Installation and maintenance costs
Evaluating your financial situation and landing on a preferred budget will aid you when searching for your ideal hot tub. The average installation cost ranges from USD$4000 to USD$8,500. Depending on the size, materials, and type of hot tub, however, it can be as low as USD$1000 (inflatable/portable), and as high as USD$20,000 (indoor/in-ground). A "Swim Spa Hot Tub Combo" can even reach the USD$40,000 mark; therefore, it's essential to understand your budget and to refrain from getting carried away.
Ongoing maintenance costs may include/cover:
Chemicals
Filters
UV bulbs
Electricity
6. Safety
Your family's safety is essential when enjoying and operating a hot tub. Supervision is recommended for young users and any animals residing close by. As mentioned above, a safety fence is required and depending on the size and functionality, may maximize protection. A 4-sided fence, for example, can reduce the risk of a child drowning by 83%, according to the American Red Cross. Secondary barriers, hot tub covers, and locks are also recommended.
Other safety tips include:
Minding your step
Regular cleaning
Automatic shut-off
Temperature regulation (overheating can be detrimental to your health)
Staying hydrated
Avoiding staying in for too long
Avoiding going from hot to cold
7. Insurance
Not only will your premiums potentially need raising, but your hot tub may add value to your home; therefore, it's important for your insurer to know about it. Assessing the degree of insurance coverage if natural damage were to occur is also key.
8. Installation
The actual installation of the hot tub is important to understand and prepare for. It's key to avoid installing the tub within 10 feet of overhead power lines, while also ensuring that it's placed upon a solid and secure foundation that can support its weight. When hiring contractors to install and tend to regular maintenance, its recommended to keep the area clean and void of any dangerous obstacles. This will aid in a timely installation/check-up.
With regard to electrical work, confirming that there's a nearby electrical source is important so that the tub's motor, pump, filter systems, and lighting are properly powered.
Final thoughts
Before splurging on a hot tub, it's essential to consider not only financial factors but also environmental. Your children's safety and local zoning regulations are also important to assess before installation.