Building the roof of any industry isn't an easy task. The project takes a large amount of time and labor. You should do your due diligence before deciding on the best roofing contractor for the project. There are so many things to consider before choosing the right service provider for the job. You should always choose a professional roofing company to complete the project successfully.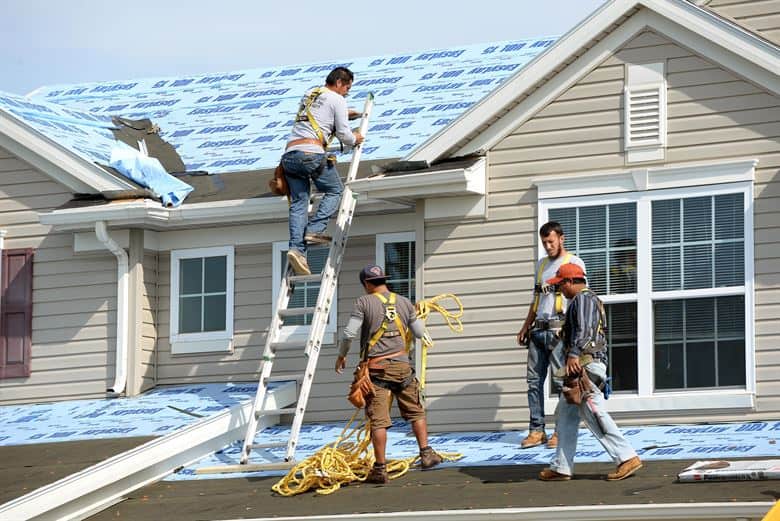 If you want to get the best roofing job from the potential contractor, you should clearly communicate your ideas with the professional. It helps the roofing contractor to serve you better. The contractor will do all that is possible to complete the job on time. This is important to get the results you want. First, you should decide on your priorities and budget.
Here are some factors to consider before hiring the best roofing companies for your project:
Decide On What You Want – The most important thing is to decide on your roofing requirements. Make sure you are clear about the purpose of hiring a professional roofer. What do you want the roofer to do for you? Write down the different services you expect from the chosen roofing company. You can research the right company more easily when you have this information. You can get the right roofing company if you are clear about your expectations.
Set-Up A Budget – You should be aware of your financial resources before choosing the right roofing company for the project. Compare different market prices before deciding on your budget. You need to consider all aspects when doing so such as the budgeting, per-day costs, and the miscellaneous charges. Having a reasonable budget can help you get a good deal.
Shortlist Roofing Contractors – Do your due diligence and shortlist different roofing contractors that suit the requirements of your roofing project. Compare the service quality and price of each contractor to see where each one of them stands. After shortlisting the best candidates, give each one a call. Ask them about the services, prices, deadlines, and other information. Check the experience, reputation, past customer reviews, and any other details before choosing the right contractor. This is the best way to choose the right roofing service provider for your project. The right contractor should be within your allocated budget limits.
Decide On The Best Roofing Materials For Your Project – Make sure you decide on the best roofing materials for your roofing project and get the estimated cost of the materials. There are many online sources where you can find this type of information. You will find different roofing companies providing information about the roofing materials they sell. Make sure you gather the necessary data from these online sources. It can help you decide on your budget for the roofing project.