Gardens are probably the best way to utilize outdoor space. You engage in something productive and contribute positively to the environment. It allows you to get some exercise in a therapeutic environment.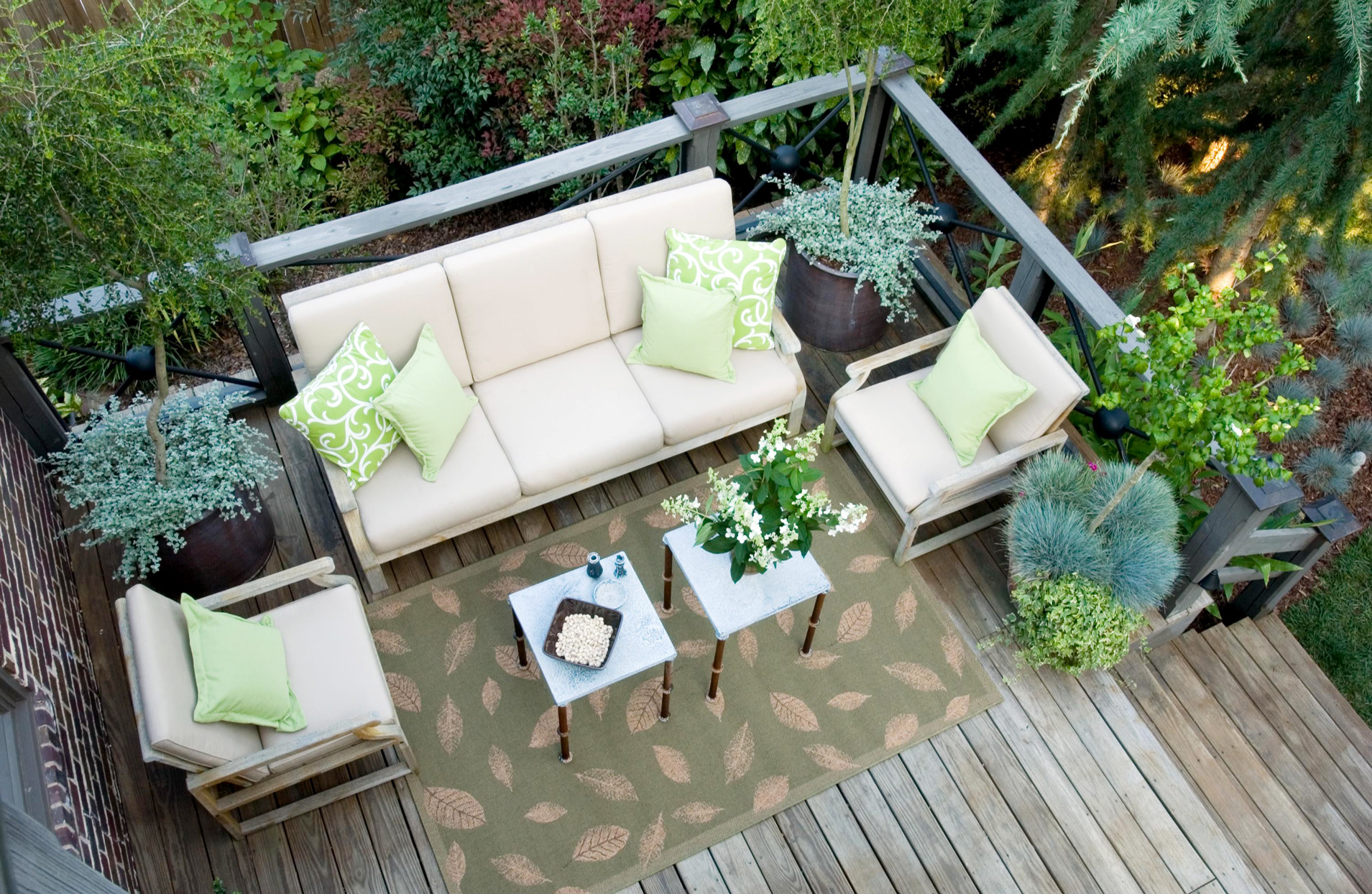 Many people enjoy spending time in their gardens, as it's typically a calming environment. If you're going to spend a lot of time there, it's best to have furniture. Chairs, stools, and tables can vastly improve the gardening experience. Apart from being an essential requirement for a garden, it can also form a crucial part of the garden's aesthetic. A piece of well-designed furniture can give a facelift to a garden.
Not all furniture can be used outdoors. For you to be able to use a material outdoor, it has to be able to withstand harsh weather conditions. In this article, we'll be sharing some other tips that can guide you when you're buying furniture for your garden.
Stay on theme with your decor.
Understand that your garden furniture is part of your home aesthetics. As such, you must ensure that you stay on theme with your decor. The colors of your patio furniture should be on the same gradient as your home decor.
You don't need to stick to neutral or muted colors. If your home design is bubbly, you should continue that with your outdoor decor. Most materials come in a range of finishing that can bring life to your garden. You can also get something with muted colors and paint it yourself. A DIY project might be what you need to create the perfect garden design.
Prioritize your comfort.
Most people use their outdoor furniture a lot, especially during the hot months. Watching the sunset from your garden can be therapeutic. That's something you'll want to do a couple of times. Since you'll be spending a lot of time on your patio, it only makes sense to go for comfortable materials.
Certain materials like concrete benches offer great durability, but may be uncomfortable to use for a long time. For comfort, you can go with teak garden furniture with backrests. Teak is also very durable and is more comfortable to sit on than concrete or metal benches. Backrests are also important if you want to use your garden as a relaxation spot. You can also throw in pillows and cushions to make the seats even cozier.
Choose something easy to maintain.
Some garden furniture types look great for aesthetics, but in practice, are difficult to maintain. For instance, a grass bench will look beautiful in your garden, but maintaining it will require some work. Your garden already requires a lot of maintenance; having high-maintenance furniture is only going to stress you out.
Sticking to low-maintenance materials allows you to focus on enjoying your garden. Anything that takes more than a few minutes to clean up should probably be avoided. Materials like metal, teak, and cedar don't require a lot of care, so they should be top of your list.
Invest in quality.
Your garden furniture is going to be outdoors most times. That means it will have to deal with some harsh weather conditions. Purchasing quality materials can save you money upfront. Materials used for your garden furniture should be water-resistant, wind-resistant, and fade-resistant. The materials should also be durable, as most people can't afford to change them every month.
Paying high prices for your furniture doesn't always guarantee quality. Buying from a reputable seller is, most of the time, the safest option. When buying wood, make sure that the finishing is well-done to avoid it rotting in the presence of water. Steel furniture should also be checked for an extra layer of coating, especially when used in saltwater areas.
Buy multiple-purpose furniture.
Considering that you may need to repurpose your garden to host small events, it makes sense to have multi-purpose furniture in it. Multi-purpose furniture can help you optimize both your space and budget. Ottomans can be used both as benches and tables, depending on the occasion. Some furniture also comes with storage space for tools, magazines, and outdoor items.
Create storage space for your furniture.
Keeping your furniture out in the open will have a negative impact on its lifespan. No matter how durable the material is, it will always last longer if it's well taken care of. You can add years of life to your furniture by storing it during harsh seasons.
If your basement or garage can house the furniture, that would be ideal. Otherwise, creating a shed is vital for not only your furniture, but also your garden tools. If you have limited space, get foldable furniture that can be easily stored.
Stay within your budget.
There's no need to go over budget to get good garden furniture. You can find garden furniture for sale at almost giveaway prices if you look hard enough. Look out for yard sales where there's furniture on offer. You can also keep an eye out for local park benches. They are changed from time to time, and you may be able to get your hands on a couple of the old ones, which are still in good shape. Stackable chairs are also ideal for people with storage issues.
Conclusion
If you don't have a clear idea about your design needs, shopping for garden furniture can be confusing and tiring. Browsing through garden designs on LinkedIn can help with ideas for your own home.
When purchasing furniture, also make sure to test them before buying. Trying the furniture is the final test for comfort. Unless the company has a very generous return policy, you might not be able to change it once you complete the purchase.