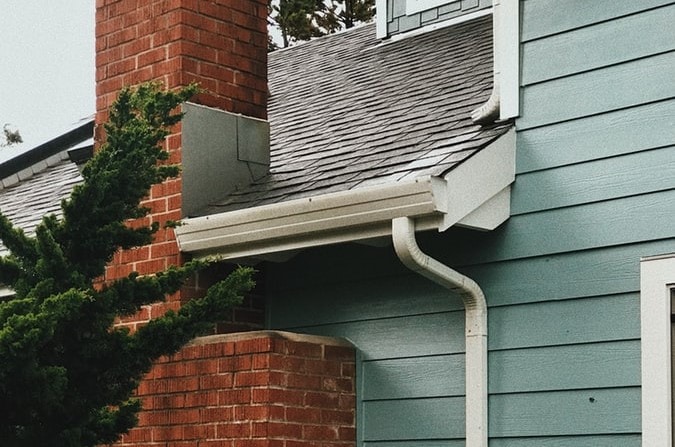 One of the most crucial components of your house is the roof. It protects your home from the weather, increases your property's value, and improves the overall attractiveness of your home. That's why it's so important to maintain a healthy roof. In this blog post, we will discuss 7 ways that you can keep your roof in good condition!
Why maintaining a healthy roof is a must:
The average roof lasts anywhere from 15 to 20 years. However, by maintaining your roof regularly, you can increase its lifespan significantly. Maintaining your roof is also important for the safety of your family and home. A healthy roof will keep out rain, snow, and other elements that could damage your home.
A damaged roof can potentially lead to:
-Water damage to your home's interior
-Mold and mildew growth
-Damage to your roof's structure
-Injury or death from falling debris
To avoid any event mentioned above, take some time and take care of your roof.
Here are seven ways to keep a healthy roof:
Clean off any debris from your roof
This includes leaves, branches, and anything else that might have landed on top of your house. Debris can clog up drainage systems and cause water damage to your home. Inspect your roof for any signs of wear and tear or damage regularly. If there are problems, devise a solution to solve them as soon as possible. Keep an eye out for missing or cracked shingles, and make sure that your gutters are clear of any debris.
Make sure your roof is properly ventilated
If your roof isn't properly ventilated, it can lead to moisture build-up, which can cause damage to the roof deck and framing. Install ridge and soffit vents to ensure proper ventilation. Inspect your chimney and flashing regularly to make sure they're in good condition.
Use caulk or sealants
Water can easily enter your home through cracks or gaps in the roof. Use caulk or sealant to fill any gaps and prevent water from getting into your home. Inspect your attic
Check your chimneys and flashings
Chimneys and flashing are common areas where leaks occur. If you have a chimney, make sure to have it inspected every year for cracks or other damage. And if you have metal flashing around your roof's edge, check it for rust or holes. Seal any cracks or gaps in your roof
Check your attic's condition
Your attic is another common area where leaks can occur. Make sure that there's proper insulation and ventilation in your attic to prevent moisture build-up. Check for any signs of water damage, such as mold or mildew, and address them as soon as possible. Regularly trim trees near your house
Cut or Trim trees that may cause potential damage
Overhanging tree branches can damage your roof during a storm. They can also clog up gutters and cause other problems. So, it's important to regularly trim any trees near your house.
Contact a professional roofing company for regular maintenance
If you're not comfortable inspecting your roof, or if you notice any major problems, contact a professional roofing company for regular maintenance. A good roofing company will be able to identify any potential problems and address them before they become bigger issues. Mighty Dog Roofing in St. Pete will be able to assist you with all your roofing needs!
This is the best way to maintain and monitor your roof's condition, as experts will be able to figure out what needs to be fixed and give you a suggestion to prevent it from happening.
When all of these are done, a healthy roof is sure to follow. Not to mention, a well-maintained roof can increase the value of your home!
Making sure that your roof is healthy and away from possible damages is a good way to keep you and your family safe. This will also prevent damages inside your house from water leakage and debris falling from your roof. A healthy roof is one of the most important parts of a home, so make sure to check it from time to time.