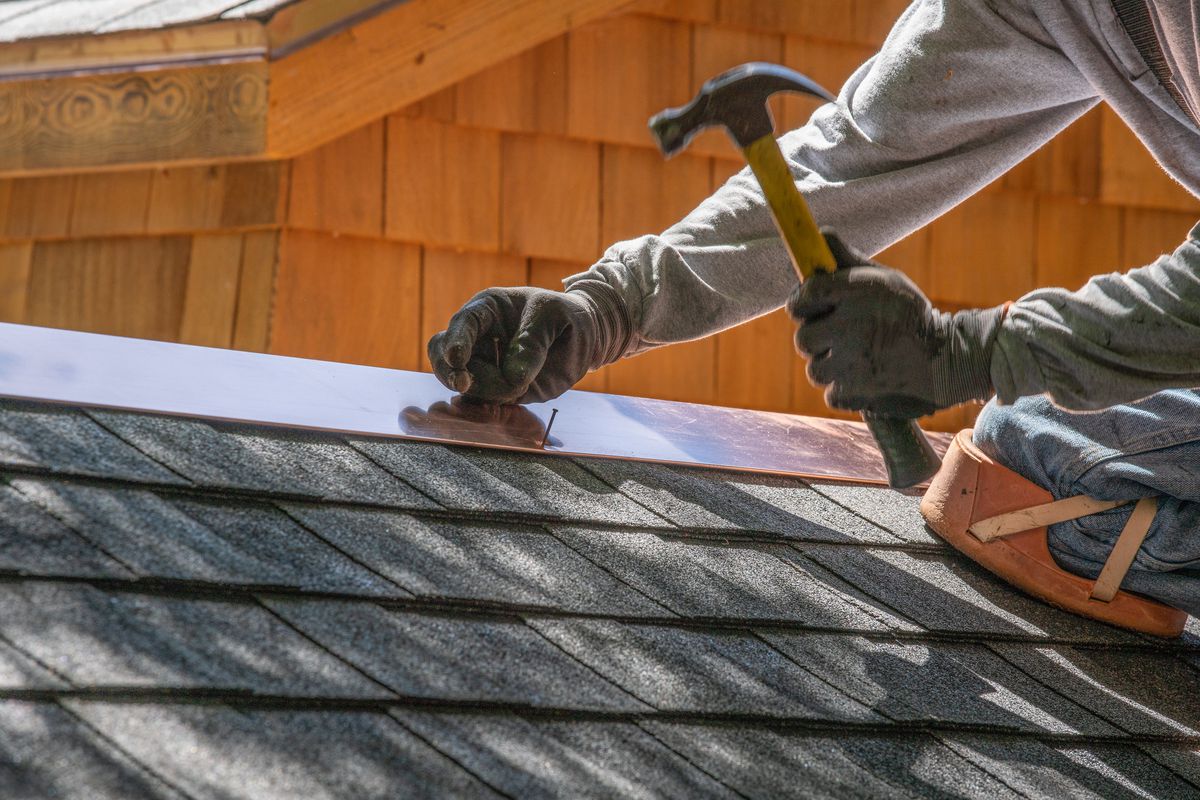 Roofs shield the entire house from elements like rain and direct sunlight. Most homeowners are reluctant about inspecting their roofs, but luckily, you will always know when your roof requires you to hire a roofing contractor.
Although the roof could be new and far from its expiry date, issues can arise. When you notice any water leaks, increased energy costs, and missing shingles, contact a roofing contractor in Lubbock for immediate help.
Repairing or replacing it might be costly, but it is better than dealing with the whole host of other damages that will follow. Besides, the roofing contractors are more qualified and have the right skills and experience.
Let's get right to the reasons why you should engage a roofing contractor.
Signs You Should Hire A Roofing Contractor
While most roofs can last for 20 or 30 years without showing any signs of damage, others suffer damages shortly after installation. It depends on the roof's durability and climatic conditions of the place.
However, homeowners should inspect the roofs yearly to ensure repairs on any causes of roof damage. During your roof inspection, some of the signs you may see are;
1. Missing Shingles
Missing shingles is the most common sign that your roof needs repair. In other instances, the shingles might be broken or damaged. There are many causes of missing shingles, but the most common reason is harsh weather like strong winds.
Missing and damaged shingles leave some roof parts like underlayment and insulation exposed to direct sunlight and water. When hit by sun rays, the roof parts become ineffective and lead to insulation problems.
Furthermore, cracked and missing shingles leave gaps in the roof that allow water to pour through. Although this roof problem appears to be simple to resolve, it is always preferable to hire an installation to handle the issue. They know the best shingles to use and how to fix them.
2. Water Leaks
You might not notice the missing or broken shingles, but your roof could eventually start leaking. Once you contact a roofing contractor, they will inspect the roof to spot any problems leading to the leaks.
Some leaks are due to the missing shingles, a poorly installed ceiling, or poor flashing around the chimney and skylights. Failing to correct the water leaks can lead to severe water damage in your home.
When other roofing materials absorb water, they swell and begin to rot, damaging the roof. Furthermore, water causes mold to grow on the walls and furnishings, as well as leaving permanent stains.
3. Increased Energy Bills
Another reason to hire a roofing contractor is rising energy expenditures, which could be caused by a fault with your roofing system. It happens as a result of poor insulation, which could be caused by the insulating material being exposed to the sun.
Besides, the increased energy bills could also be due to poor roof installation. The contractor will correct any poorly installed shingles and replace the old insulation to reduce your energy bills.
4. Age
How old is your roof? If you have lived with it for over 50 years, you should consider replacing it. Roofs have an expiry date, and when nearing, they stop being effective. To avoid doing a roof replacement all at once, you can start saving money and budgeting.
When replacing, choose durable and sturdy roofing materials that complement your house to increase aesthetics. Also, go for shingles that are heavyweight enough to resist strong winds and those that don't suffer water damage easily.
5. Mold And Moss On The Roof
Your roof could be aesthetically appealing, but moss and mold take all that beauty away. Although you can treat the roof in the early stages of mold growth, it might be hard to deal with when the decay extends.
Besides, mold and moss leave permanent stains that reduce the roof's aesthetics. This could also affect your home's value and reduce the chances of getting a home buyer. A roofing contractor will replace the entire roof and fix all the causes of mold and moss.
Once you hire the roofing contractor, they will not start the repairs immediately. The roof experts will first inspect the roof to see the causes of these problems and fix them first.
Causes Of Roof Damage
Roof damages can occur for various reasons, including inevitable natural calamities and human errors. Here are the common causes of roof damage.
1. Walking On The Roof
Homeowners are advised to inspect their roofs yearly. However, some roofers step directly on the shingles due to a lack of experience and expertise. It leads to breakage of the shingles and loosening of the granules.
To avoid shingle damage during a roof inspection, observe shingles' safety. Wear the right shoes and ensure they are slip-resistant to avoid accidents. Also, ensure you place the ladder in the right place.
2. Winds And Storms
Harsh climates like strong winds and rainfall cause roof damage. The strong winds cause tree branches to fall on the shingles, leading to breakages and loosening. Loose shingles are easy to fall or be blown away by the wind.
To avoid this, buy heavyweight shingles that are hard to break or suffer water damage. You can also inspect the roof after strong winds and fix all the loosened shingles to protect them from falling the next time there are storms.
3. Age
Roofs have a long lifespan, but they don't live forever. If your roof's expiry date is nearing, you might start noticing all the mentioned signs of a damaged roof. It is therefore advisable to consider buying a new roof.
Also, avoid replacing the underlayment and insulation only on old roofs. These materials are costly and won't last long because the shingles are also ineffective. Maintaining the old roof will cost you more than replacing the roof.
Final Words
Homeowners are prone to disregarding warning signs that a component of their home needs to be repaired; note that the roof is a highly vulnerable component to neglect.
Although hiring a contractor and repairing the roof may be costly, it is preferable than undergoing a whole-house renovation. Fortunately, there are many professional roofing contractors available to assist but choose them cautiously.