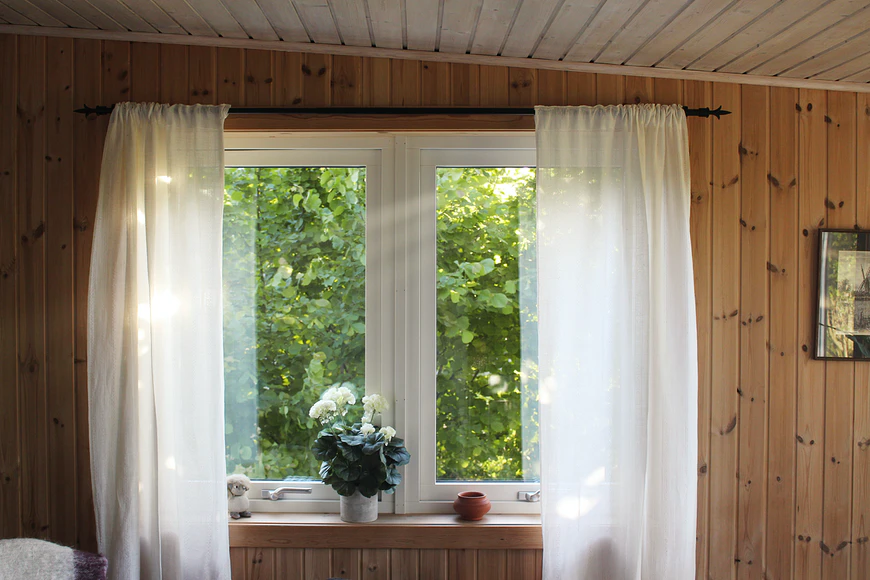 Installing the right window type makes a home more valuable. Below are some of the popular window types you can install in your home:
Casement window
Rather than sliding the window up and down, casement windows open outward. There is usually a cranking mechanism on one side of the window that simply allows you to swing it open. They're commonly seen over kitchen sinks, and they're ideal for situations where opening a window by hand would be difficult.
Single and double-hung windows
These two types of windows feature two sashes that slide inside the frame. They are among the prominent window types today. Windows that are single-hung can only close and open the bottom sash, while the window on the upper half stays immovable. The two sashes in the double-hung version can slide up and down to allow more air to enter the home which makes cleaning effortless.
Typical window cleaners are usually difficult to use in these kinds of windows. It's best to utilize magnetic window cleaners as they are designed to reach difficult spots for a typical cleaner to reach.
Picture windows
The primary purpose of this window is to let those inside experience the view and natural light from the outside. A view of the surrounding region, such as a wooded backyard or a metropolitan skyline, can create a visual framing within these huge fixed windows. This window type usually has a single pane of glass with no grilles to keep the view clear.
Entry door windows
A beautifully designed entryway reveals the home's vibe and gives off a good first impression. This type of window provides a seamless transition between exterior and interior spaces and adds drama to the entrance of your abode. Entry door window designs such as transoms and sidelights provide light, view, and architectural character close to the front door.
Transom windows
This type of window is directly built over another door or window. It is usually inoperable and is primarily used to let additional light enter the home. Also, they can give an architectural appeal to a room. You can find transom windows in different sizes and shapes.
Bay windows
Another window that can add value to your home is the bay window. At first glance, you can describe it as three or more windows angled out from the house. The sun travels across the sky, giving wider views and more natural light than typical window designs. They also increase storage and floor space and may be utilized to create beautiful alcoves like reading nooks or breakfast areas.
Dormer windows
This type of window allows you to break up the expansive roofing block outside your home. You can use dormer windows to balance the exterior elements of your home and focus people's attention on particular areas of the facade. It can also help to add light and height to the interior of your home.
Takeaways
Overall, the type of window you install in your home can make your home even more functional and aesthetic. Choose the best window type for a particular area of your abode to bring out your home's beauty and enjoy the view outdoors.