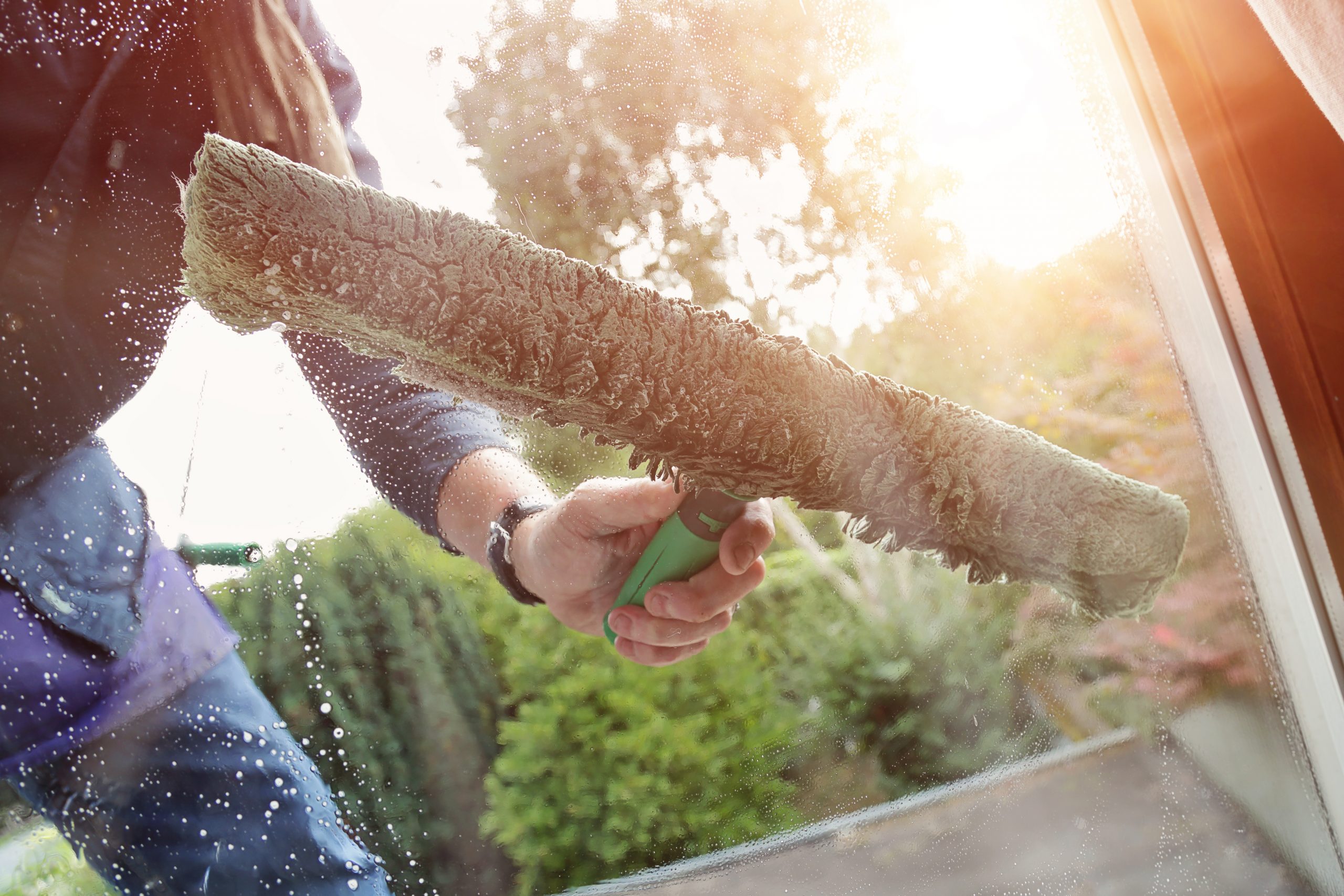 Whether you just want to give your home a good rub-a-dub or getting it ready to put on the market, there are several ways you can do to make the exterior of your house shiny and squeaky clean.
While most homeowners focus on cleaning the insides of their home, sprucing up their home's exterior should also be prioritized every now and then. After all, it's the very first thing that people see when passing by in front of your home.
With that said, here are the best ways to clean your home's exterior.
First off, you need to look up and consider the protection over your head. Over the years, your roof protects you and your family from the harsh environment outside. So, it only makes sense to give it some TLC once in a while.
You can clean your roof by blowing off the dead leaves with a reliable leaf blower. You can also remove the loose sticks and debris by hand. If your roof sits under trees or shade, then you might notice lichen, algae, and moss in some parts. You can use the traditional way–bucket of soapy water and brush to remove and clean it up. Never use high-pressure water while cleaning your roof because it can remove or tear loose shingles.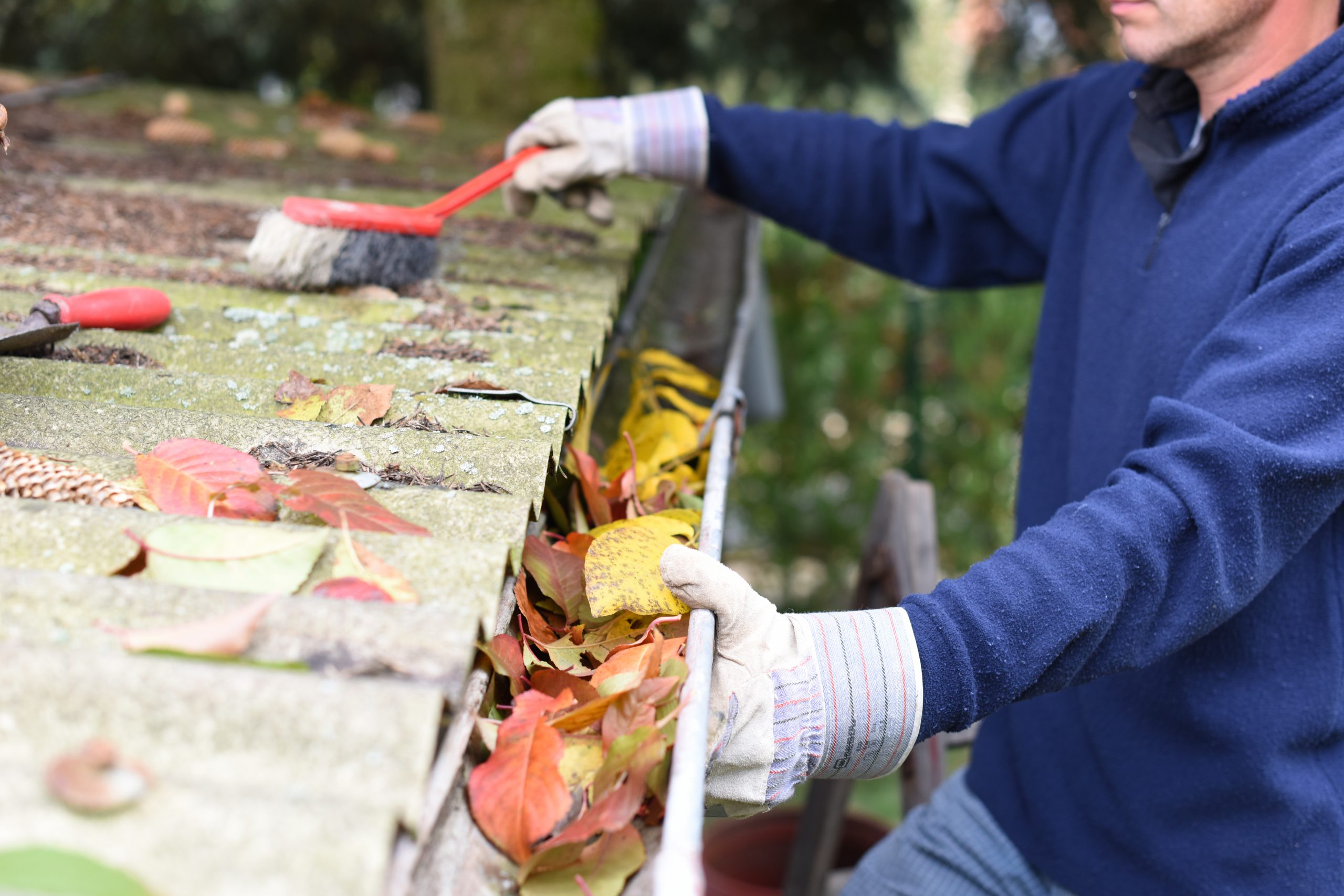 Once you've cleaned your roof, don't forget about your gutters. Clogged gutters and downspouts can lead to damaged roofs and sidings. If left unattended for a long period of time, clogged gutters can harm the foundation and decking of your house.
First off, you need to clear twigs, leaves, and branches by hand. Or, you can also use a scoop or trowel to remove any gunk lining at the bottom of your gutters. Then, using a mild spray nozzle on your garden hose, flush out the gutters with water. This should help clean the downspouts and removing all kinds of clogging.
Pressure Wash The Buildup
If you have a white or light-painted exterior, then you'll know what buildup we're talking about. Those unsightly dirt, mold, and gunk buildup can be cleaned using a pressure washer.
You may need to contact a professional pressure washing service in order to get it done correctly. According to an expert in pressure washing in Jacksonville FL, going the DIY route may cause damage to your home's exterior due to the super high-pressure water used in the process.
Plus, hiring a pressure washing company also saves the trouble of making a mess of yourself.
You probably wipe your windows from the inside. But the exterior part also needs some TLC. With a bit of glass cleaner and a soft squeegee or cloth, you can have your outside windows looking brand new.
It's important to note that pressure washing isn't recommended to use for your windows because it can shatter the glass. So, go for the old-school bucket and brush to wipe out the dust on your window glass.
Dead plants and unsightly weeds can make your curb look like it's ready for Halloween. With an honest day's work, you can easily pull the weed and rake the old branches and leaves.
Also, consider cutting your lawn with a lawnmower or a grasscutter. Trim the protruding branches, especially those that wander too close to your home. If you can, trim those small bushes and trees to various shapes, too.
Once you've cleaned up the dead stuff, consider adding new flowers and plants to your garden.
Don't Forget The Deck Or Patio
Patios and decks can be a harbor for many things such as gunks and mold buildup. Fortunately, you can easily clean these areas with pressure washers. However, there are other cost-savings ways to make it look new again.
You can use a special solution that's designed for concrete pavers or wood to safely remove any dirt buildup. It's super easy to apply and should help get rid of the nasty discoloration on the flooring.
You can also try to use home remedies such as baking soda, liquid soap, and water for a simple clean. After letting it sit for a while, put your back on it and do some scrubbing.
Conclusion
Cleaning the outside of your home may seem like a huge task. However, it can actually be simple if you use the right techniques and tools.
Start with one section at a time and you'll have a sparkly clean curb in no time! Hopefully, these ways to help you clean the exterior of your house provide a feeling of a healthy and safe place.