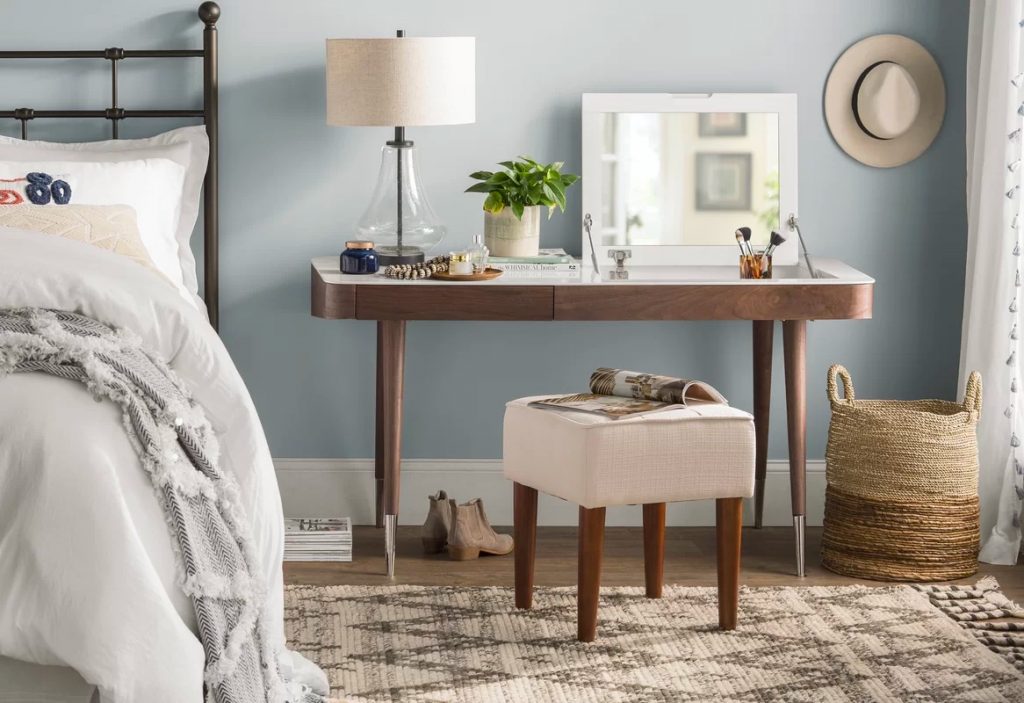 The two most important aspects that are the essence of the decoration of every home are comfort and relaxation. When talking about your bedroom, there is absolutely no compromise on the two factors. While your bed is the focal point of the room, other elements can add significantly to its comfortable function and ornamentation. Looking for the best Bedside Tables? You are on the right path to accomplish that goal. These dynamic and versatile tables are available in various sizes, shapes, styles, designs, and materials. You can choose the ones that sync with your room decor and add to its overall appeal.
Despite the amazing potential of these tables to completely transform the look and feel of your
room, many consider them an extra and not so important piece of furniture. Here are five
compelling reasons that will change your mind and will convince you to add these amazing
tables to your bedroom's ornamentation.
● In addition to the aesthetics
Bedside tables essentially bind the whole look of your bedroom together like an anchor.
These are a great support to your bed and give it the most required sense of completeness.
Bedside tables complement the bed and blend with the room interior seamlessly. You can
also use these tables to put other decorative pieces of your choice to elevate the entire
look. These additions give a character to your room and grab the attention of the visitors
in no time.
● Convenient for keeping bedtime essentials
Convenience and comfort are the keys to designing a perfect bedroom and bedside tables
can help you in achieving that like nothing else. These provide you an excellent place to
keep the essentials you might need at night or when getting up in the morning. Things
like your books, bedtime or emergency medicines, a glass of water, an alarm clock, or
your glasses that you would need first thing in the morning can be easily kept handy with
these tables.
Also, in today's times, people do not sleep without their electronics gadgets like
smartphones or tablets. Given their ill effects on your health, bedside tables are necessary
to keep these articles close yet at a safe distance while sleeping.
● Keep the room organized
You often keep several things, mostly personal related to your routine, in your bedroom.
A clumsy bedroom with everything scattered all over would be very uncomfortable and
also frustrating. Bedside tables provide an easy solution to this problem. You can choose
tables with plenty of shelves or drawers that will allow you to keep your belongings
organized and your room clean. The top shelf is an added boon that helps you place little
things like remote control handy.
● An elegant way to add lighting for bed-time reading
Lighting is also an essential part of the home interior. Lights not only enhance the overall look and feel of the room but also serve an important function. People are often fond of reading as they lay down before falling asleep. Bedside tables allow you to place focal lamps that are highly functional. These lamps will provide enough illumination to read or do other things of your choice without disturbing the entire ambiance of the room.