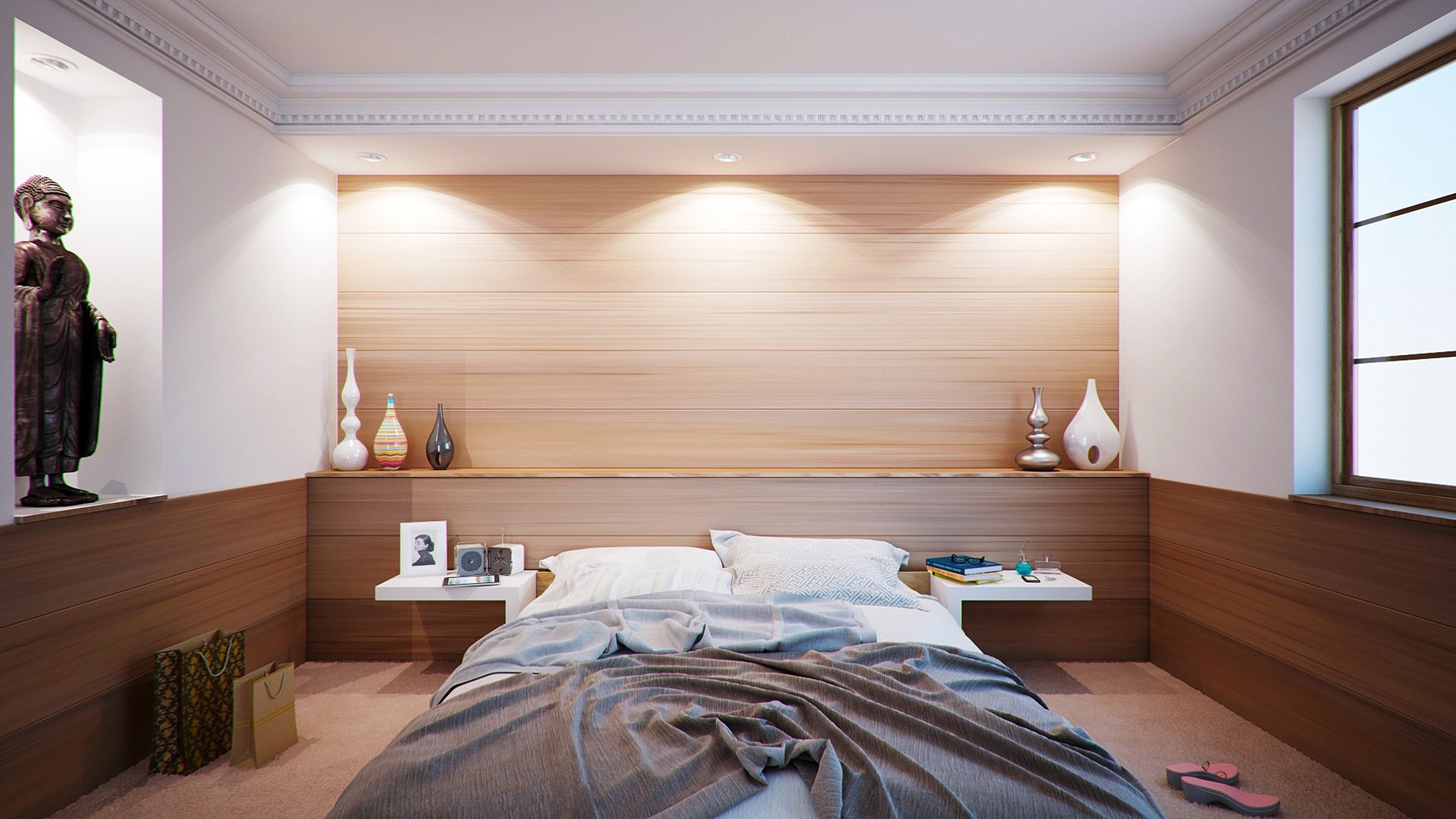 You've just closed on a home. While you're excited, you're also stressed at the amount of stuff you have to buy. And that's what brings you here: you're trying to figure out how to furnish the bedrooms.
What are the different types of bedroom furniture, after all? There are many different options, and we're going to discuss them all in detail below.
Keep reading to learn more!
Bed
The primary piece of furniture in a bedroom is, of course, the bed. Beds consist not only of a mattress but a box spring and a bedstand as well.
Beds come in a variety of sizes, from twin size to twin XL size to full size to queen size to king size to California king size and even Alaska king size (these are huge, to say the least).
In addition to the components of a bed can be found in a number of different materials. For instance, you can find wood bedstands, metal bedstands, and even plastic bedstands.
If you really want to gussy up the area around your bed, you should consider installing a headboard as well. This goes up against the wall at the head of your bed, providing you something that you can lean against.
Have two people in one bedroom? A bunk bed might be up your alley. These are beds that stack on top of one another, thus saving horizontal space. They're particularly beneficial in small bedrooms.
Night Tables 
It's rare that a bed stands alone. It's usually accompanied by a night table or two. Night tables are small, bed-height tables upon which you can put your phone, your glasses, a glass of water, and other small items. They're beneficial in that they allow you to put down and retrieve your items from a laying position.
Oftentimes, you'll find a night table on only one side of a bed. Note, though, that many opt to place a night table on each side, especially when there are two people who sleep in the bed together.
In any case, there are a variety of different night tables to choose from. You could go for a classic wood model. On the other hand, you could opt for metal or even glass.
Dresser
If you have closets in your bedroom, you might be able to avoid using a dresser. Otherwise, a dress will be necessary to store your clothes in.
You can find short, wide dressers, tall, narrow dressers, and much, much more. You can even find foldable fabric dressers that hang from metal bars.
Dressers are made out of a wide variety of materials. That said, they're most commonly made out of wood.
An enhanced alternative to the dresser is the wardrobe. A wardrobe is sort of like a dresser but with much more space. It allows you to hang individual clothing, thus enabling you to put out clothing before it's worn.
Vanity
Another piece of furniture to consider is the vanity. Vanities are small, desk-like tables that are used for storing makeup and other beauty products. They're usually equipped with mirrors, allowing their users to see themselves as they try things on.
Most vanities are equipped with a series of drawers. These can be used not only for makeup but for some clothing and knick-knacks as well.
Vanities are available in a wide range of sizes. Whether you're looking for something small to stuff into the corner of your room or something large to serve as the aesthetic centerpiece of your room, you can be accommodated.
Storage Chest
Bedrooms require all types of storage, whether it be for toys or blankets, or otherwise. A type of furniture that's excellent for bedroom storage is the storage chest.
This is a short, narrow box that opens from the top on a hinge. It's commonly used to store children's toys but it's capable of storing essentially anything.
Storage chests generally sit up against walls, taking up as little space as possible. They can usually be wedged between other pieces of furniture, and, in many cases, can have things stacked on top of them.
You can find storage chests in a variety of different styles and materials. To get started, look at these!
Shelf
Storage chests can be beneficial for some types of storage but they're not great for items that are needed frequently. For frequently needed items, you're better off using a shelf.
Shelves consist of a series of horizontal levels, each of which can be used to store and display different items. You can find shelves with short, wide shapes as well as tall, narrow shapes. You could even mount shelving to your walls if desired.
The options are essentially endless here, so get out there and find something you like. You can find shelving at all furniture stores as well as in big box stores like Walmart.
Desk
Many bedrooms contain desks as well. These can be beneficial for doing homework, reading, writing, drawing, and participating in a variety of other tasks. If you can't have an office, a bedroom desk is a halfway decent substitute.
There is no shortage of desks on the market. Whether you want something small and compact or large and spacious, you can find it. Assess your needs and keep your eyes open; you're sure to find the desk of your dreams.
There Are All Types of Bedroom Furniture for You to Consider
Furnishing a bedroom isn't just about buying a bed. There are all types of bedroom furniture for you to consider. So, take this list to heart and start searching; there's sure to be some furniture out there that suits you.
If you're looking for more furniture-related tips, our website can help you. Check out some of our other blog posts now!