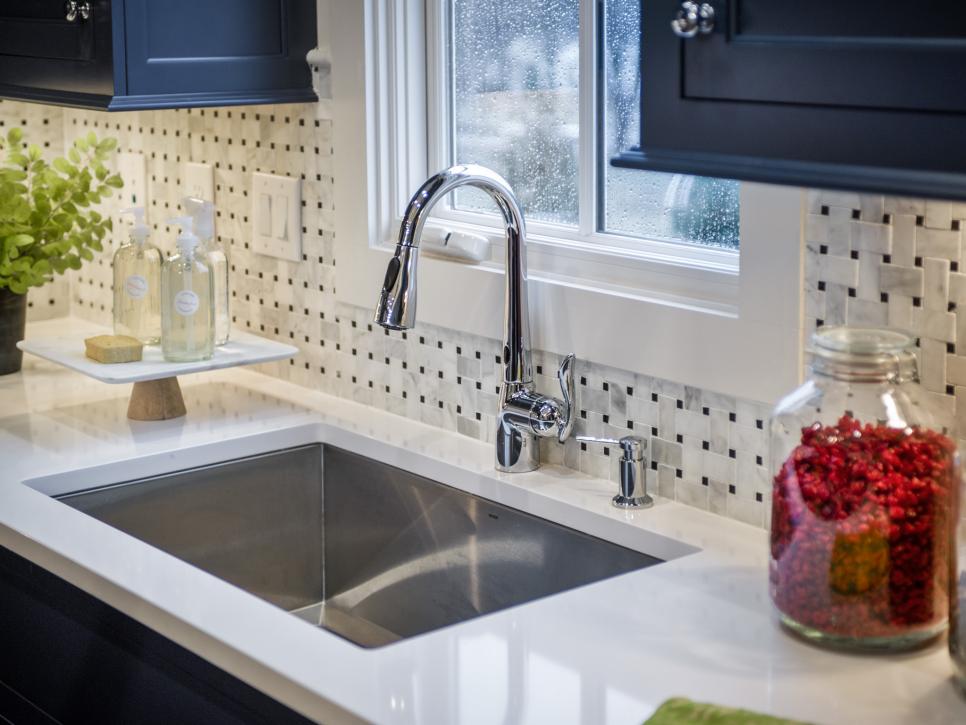 So, you're in the market for a countertop, but you're not sure what you should choose. It's true, making decisions like this can be a daunting task. It all comes down to what you want and need in a countertop, and all of the materials out there have their good points and bad points.
However, some materials are better than others. Many have more advantages than disadvantages.
Of course, you want whatever you choose to last a long time, you want it to make your kitchen as beautiful as it could possibly be, and you want your countertop to handle whatever messes and accidents happen in your kitchen.
Today we'll be going through different materials used for countertops and ranking them from best to worst. Hopefully, this helps you come closer to landing on a final decision.
Quartz
That's right, we're ranking quartz as the very best material you can use on a countertop. Quartz has gained more and more popularity over recent years, for all kinds of fantastic reasons.
For one thing, quartz is extremely customizable. You're able to have quartz molded and shaped to your specific needs. Quartz material comes in all shapes, sizes, edge-types, and colors. It's great because, once you have your quartz countertop installed, you know it's been made specifically for you — a totally unique countertop.
Another great thing about quartz is its superior durability. It's able to take a beating in the kitchen, and the result? It stays as beautiful as the day you got it into your kitchen. It is incredibly difficult to damage quartz, and it also is impossible to stain.
There's also the environmental factor. There is no need to apply chemical sealers to your quartz countertop. That means you won't expose your family to damaging chemicals. And guess what: quartz is naturally antimicrobial, so you're preventing the spread of bacteria in your kitchen.
It just doesn't get any better than quartz.
Granite Slab
A good old slab of granite comes in second place when it comes to countertop materials.
Granite, of course, is a natural stone that — for the purpose of creating countertops — is mined from the earth in really big slabs. That means that if you go with granite, your slab will be totally unique to you.
Another great thing about granite is its strength and durability. It takes a considerable amount of force to damage a pure granite countertop, and that's exactly what you need while working in the kitchen. Granite does have to be sealed periodically to prevent staining, but this doesn't have to occur very often.
Having a granite countertop in your home will definitely add to the resale value of your home. It's quite a popular option for many people, so there are worse materials you could invest in.
All in all, granite is a great choice for a countertop — not as good as quartz, but second place is not a bad spot to fall into.
Stainless Steel
This is the material used in many professional and commercial kitchens, for good reason: it can take all kinds of punches.
This is a very visually appealing surface. It shines up a kitchen really nicely, and the great thing about stainless steel is that it pretty much goes well with everything — all kinds of cabinets, appliances, whatever flooring you have in your kitchen. There's a very strong chance that it will look quite nice with your current kitchen set-up.
Of course, we can't forget one of the main reasons stainless steel is so popular: its exceptional durability and lifespan. There are almost zero risks of staining this material, it will not rust, and it is extremely hard to damage.
No wonder stainless steel is used in the busiest kitchens in the world. It is reliable, dependable, and it will more than likely last longer than you will.
However, stainless steel can get pretty pricey, and it may not suit everyone's taste: it always looks the same. There's no changing the color or how it looks.
There is no doubt that stainless steel is a great material, and it definitely deserves third place on this list.
Ceramic Tile
We're moving on down to the fourth place spot with none other than ceramic tile.
Ceramic tile is one of the least expensive materials you can use in a countertop, so if you're looking to save money, this could be a good choice. However, just because you save a little money in the short-term, that doesn't mean you won't pay for it down the road.
Ceramic tile countertops can be quite beautiful in a kitchen. The individual tiles laid together in rows — the cracks filled with grout — can be quite aesthetically pleasing. In the long run, however, you may be sacrificing that beauty. Ceramic tile can be easily damaged, especially from all the activity in the kitchen.
Also, the grout and tile itself can be easily stained from food-spills, which do happen quite frequently.
Ceramic tile is nice in that it looks nice, but its functionality leaves much to be desired.
Epoxy
Last and certainly least, we have epoxy countertops.
Epoxy comes in the last place because it's not a very reliable material in the kitchen. It stains very easily, so you must always be on your toes with spills. The durability of epoxy also doesn't make the grade: it can be damaged rather easily, which doesn't bode well in a kitchen.
Then there's the process of adding epoxy to a surface: it is complicated, time-consuming, tedious, and it is best left up to professionals if you want the end result to be nice.
If you want to learn more about why epoxy is a terrible material, check out what the experts at Caesarstone have to say about the subject.
In conclusion
We hope you enjoyed this list and have learned something about these countertop materials, and we also hope this has helped you come closer to a final decision about what kind of countertop you want in your own home!