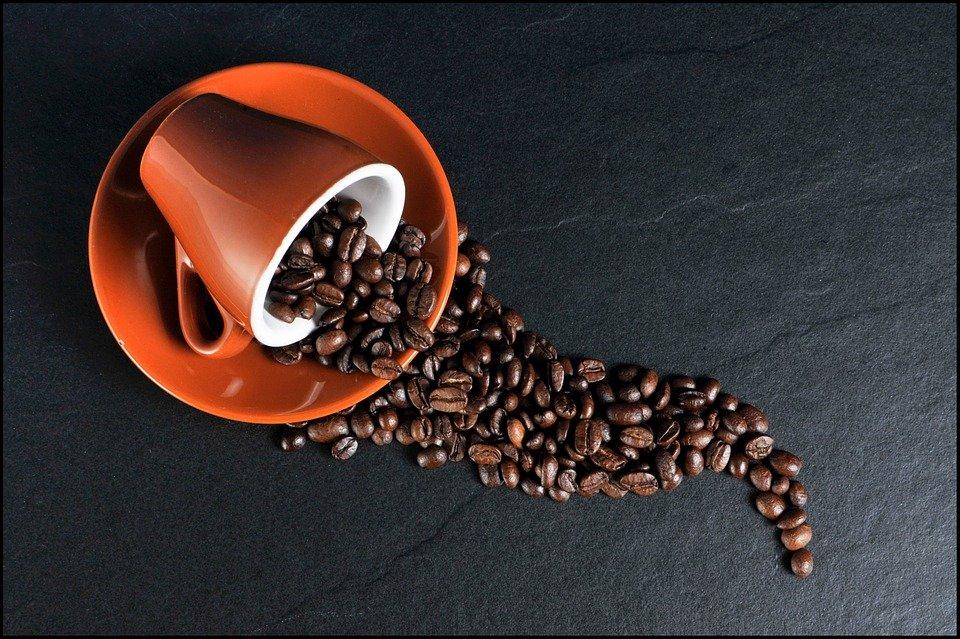 There is no denying that coffee is one of the most popular and most enjoyed drinks worldwide. Most people usually start their day by getting a taste of warm coffee down their throats. There are people out there whose day is incomplete without drinking a fresh cup of coffee.
However, picture this; you know your day will be hectic, and you will be meeting a whole bunch of people at the workplace. So, you decided to make a stop at the nearby barista to get a fresh cup of coffee that will give you a boost to tackle your day's challenges. However, a never-ending line and a whole lot of excuses can leave you frustrated. Or worse, your favorite town coffee shop has closed and shifted their shop to a new location that is far away.
Indeed, these situations can leave you annoyed to no end. However, instead of moping around and getting upset, learning how to brew the best coffee at your home might be a perfect idea. Is it bothering you that your home-brewed coffee won't give you a taste that you enjoy at local coffee shops? Well, you are not alone in this dilemma. Nonetheless, learning a few expert tips and techniques can improve your coffee taste and save you a few dollars. So make sure to incorporate the below essential pointers to make the satisfying cup of coffee in your home kitchen:
1. Choose the Right Brewing Method
Keep in mind; there is no single method to brew a coffee. Before learning about beans, the right temperature, and different flavors, it is essential to understand what brewing methods you can use to craft a perfect coffee.
For instance, are you craving something heavy and dense in your coffee at the breakfast table? In that case, preheat the water in the easy-to-use french press machine to brew dark and syrupy French press coffee. The best part of this machine is there is no paper filter in it, leaving the essential oils in your cup and giving your coffee a richer taste. However, make sure to drink the delicious and robust cup of French press at your earliest, or it might get bitter. However, if you have a long day ahead, you can opt for a drip coffee machine. That way, you can continue with your morning rituals while setting a time on your coffee maker.
You don't need to get overwhelmed with various coffee brewing methods. The best option is to determine your taste buds and lifestyle. That way, it will be easier for you to realize which coffee to choose to enjoy your morning.
2. Invest in Good Coffee Beans
Let's be honest; if you wish to make the best coffee in the comfort of your home, you need to purchase fresh beans. Learning the origin of your coffee beans can help you understand the flavor and strength, which is essential to know before you start to brew your coffee. For instance, if you love your coffee more acidic, then buying the ones of African origin might be a perfect idea.
Moreover, don't forget to buy fresh whole beans instead of pre-ground. These beans reach their maximum actual rich taste just after a few days of their roast date. So make sure to purchase beans from a reliable company that sells freshly roasted beans.
3. Storage Matters
Is your coffee in the refrigerator? Or have you placed it in a deep freezer? If the answer to these questions is yes, you need to take it out right this instant. It is because when you fetch the coffee and put it back in the freezer or refrigerator, again and again, it will cause the moisture to accumulate. Hence, the quality of the coffee will also decline. However, you will receive coffee in a resealable bag if you bought it from a specialty shop. In this case, although CO2 releases easily, oxygen gets blocked. Therefore, a sealed container, either made of glass or porcelain, is the best way to store the coffee. Also, refrain from putting the coffee jar in direct sunlight. Instead, you can place this jar in a cupboard or storeroom so that the coffee taste remains the same.
4. Use the Perfect Grinder
If you wish to enjoy a super delicious cup of coffee, you need to have super ingredients. Now, this doesn't imply that you should spend an arm and a leg in search of the best coffee ingredients. However, you might need to change your preferences when it comes to coffee elements. Since the actual flavor of a coffee comes from the oil inside the beans, it is better to go for a whole-bean coffee and grind it. Indeed, this may seem like a lot of work. However, you may not realize it, but the grind can define the final flavor of your coffee.
For a better coffee at home, grinding the beans consistently is the key. If you grind the beans roughly, you will probably end up with weak coffee, while delicate grinding can make your coffee bitter. With a high-quality grinder at your end, you can expedite the process and make this task painless. For a medium grind, burr grinders are the best. These types of grinders offer the consistency you wish for any coffee profile. Also, make sure only to grind those coffee beans you intend to use for fresh coffee.
5. Filtered Water is a Must
It doesn't matter how good quality beans you purchase, which brewing method you choose, or what other ingredients you use. If you overlook the water factor, you might not be able to brew the heavenly coffee at your home. You are lucky if you have access to soft water in your area. However, if your area has hard water, chances are you might not be able to brew a strong coffee.
A good quality filtered water can make a significant change in the taste of your coffee. It is to note that heavily filtered water can negatively affect your equipment. Don't forget to check whether your water has any odor or off-flavor, such as chlorine, rust, or lime. If such is the case, don't use boiling water; instead, it would be best to brew your coffee with filtered water. It is advisable to try to keep the water temperature between 195 to 202 degrees.
Furthermore, ensure not to use distilled water since it removes the essential minerals from the water during the process. Due to this, your coffee will have a bland taste.
Conclusion
If you are one of those people who don't feel satisfied with your coffee taste, there is no need to worry. It's natural to end up with coffee with a bitter flavor, too much water, or not a so-satisfying cup at home. Bear in mind; no one is born perfect. However, with slight changes in the method, you can master the art of brewing a luscious and flavorful coffee.