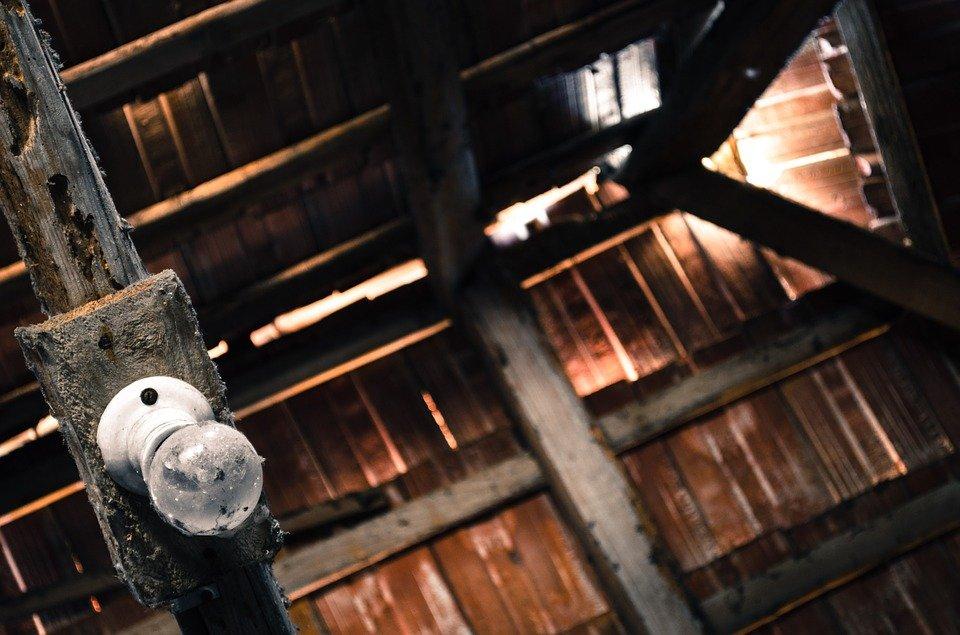 People are often unfamiliar with the significance of maintenance and repair of houses. Many homeowners only realize the cruciality of the matter once the damage has taken place. Therefore, keeping regular checks and doing routine maintenance work in your house is essential.
One area of high significance in your home is the attic. A well-insulated attic will prevent cold wind into your house during winters and warm heat during summers. However, you might have to face a lot of damage if your attic isn't insulated correctly or if it needs repair. A poorly insulated attic can result in expensive repairs. However, you can avoid all such consequences if you are vigilant about the condition of your attic. For you to better understand the attic and insulation system, we have outlined a few signs you should watch out for to avoid any costly damages.
Water leaks
The undeniable sign that you need new insulation in your attic is when water begins to leak. Water can spread through the tiny holes and cracks of your attic, usually because of condensation. It can cause damage to your belongings, interior, and walls. However, new insulation can cover up the gaps and provide the correct moisture level to your attic, which will help prevent any future water leaks.
Pest concerns
If you start noticing pests such as bugs and critters around your house, make sure to check out your attic. Improper insulation can welcome mice and give them space to burrow and birth their babies. To avoid such an instance, you must immediately call professionals for new insulation installation and make sure to ask them to increase the volume.
Icicles on the roof
Another common problem poor insulation brings is that it can lead to the creation of heavy icicles. Icicles are only pretty to look at, but not so much when they start causing immense damage to your property. Worn-out insulation will cause any leftover snow or moisture to melt due to the heat. And once it reaches the gutter, it will freeze again and create vast and heavy icicles. These icicles are so severe that they might cost you a complete roof repair if not catered to immediately.
Your utility bills increase unusually
Everyone gains an idea about their monthly electricity bill after living in their house for some time. Hence, if you notice an unnecessary spike in your electricity bill without using any extra appliances, it could be a sign for new attic insulation. Old and worn-out insulation can block heat or cold from entering and leaving your house because of gaps in your ventilation system. It leads to a change in your exterior temperature, which directly affects your interior temperature.
Getting professional advice on such a matter is a brilliant idea. Roofers can help to install new insulation in your attic, which will help lower your utility cost.
Some rooms are hotter than others
Improper and inadequate insulation can lead to differentiating temperatures in different rooms of the house. Some rooms might feel warmer than the rest, while some might feel chillier. At times it could be because of some other factors but finding out the real cause is necessary. It is always best to get your attic insulation checked out to keep the temperature consistent in all areas of your house.
Cold floors and walls
One of the main reasons behind getting insulation in your attic is to block hot air during summers and cold air during winters. However, suppose your floors and walls always feel cold. In that case, your insulation isn't doing its job right. Do a touch test to determine how often your walls and floors are getting cold. Then have your attic insulation checked out.
Frozen pipes
Frozen pipes are always bad news and are often a result of poor insulation. They can even burst during the winter season, bringing a large amount of water inside your house. Similar to water leaks, these can cause unnecessary and costly damage to your property. Hence, dealing with the issue as soon as possible is crucial.
Moisture and mold in your attic
Moisture and mold are also widespread indicators of repair needed in your attic's insulation. If your attic is showing ventilation concerns, it will likely store moisture. Moisture allows molds and fungi to grow and considerably decrease the quality of the air you breathe. It also creates dampness and mildew in your attic. It can severely affect your health, so consulting a professional about the problem would be wise.
Draft problems
Are you feeling drafty and congested inside your house? Do you feel unusually chilly? A possible reason is an insufficient difference between inside and outside air. It might be because your insulation is not functioning adequately. However, before you assume it's an insulation issue, check out all the doors and windows of your house and whether they are shut and locked correctly. If everything seems fine, call your roofers and have them check your attic insulation.
Houses in your street are experiencing poor insulation
Are your neighbors facing insulation problems? There is also a decent chance that the same builder built your neighbors' houses like yours. Nevertheless, it is best to keep an eye on the rest of the places on the street. If you notice any one of them facing an insulation problem, it is best to check your attic as well. You never know what the odds may be.
Conclusion
At this point, it is well-established that keeping a regular check on your attic and insulation is essential. Houses are worthwhile investments, but when they are not adequately cared for, their value decreases tremendously. As a result, the homeowner goes into a loss. To ensure your house stays at its worth or more, you need to do timely maintenance and repairs. Therefore, ensure to check for water leaks, pest infestations, temperature changes, frozen pipes, and so forth.
It will help if you remain vigilant about all the signs mentioned above to steer clear of any damage caused by irregular insulation.