Plenty Of Solid Options To Choose From
The following three suggestions are presented based on factors which some real estate buyers may not consider. The idea is to present new buyers with good information to help them make an informed choice. In 2021 and going forward, the reasons behind condominium acquisition will be fundamentally different from prior March of 2020.
Real estate investments have a high propensity to retain monetary value more securely than the currency itself. Consider Bitcoin, consider the United States dollar, consider the stock market. In the last two years, for lack of a better term, things have gotten a little "wacky".
Bulls come out of bear markets, bears come out of bull markets, people are buying and selling, Elon Musk is chuckling, and Idaho is presently the hottest locale for real estate in the country—who in the world saw that coming? So the real estate advice here is going to be in light of these realities.
It's not where there ought to be top-tier condos. Los Angeles and New York City ought to be two places where there ought to be the best deals. Taxation, immigration, political issues, and corruption are sending people from CA as fast as they can travel. N.Y.C. is in a similar predicament. In light of these things, the following locales are presented for consideration.
In Third Place: Colorado Springs
Colorado Springs is a strange and beautiful place adjacent to a military base. The country's largest population of occult communities per capita lives just across the interstate nestled against the mountains. What a contrast. Also, there's world-famous Red Rocks, a natural formation that makes a fine amphitheater, is adjacent to the city, as is the Garden of the Gods; a collection of astonishing rock formations.
Mountains are nearby, which are replete with hiking, fishing, and skiing. Educational options abound in Colorado Springs, and it is the seat of Focus on the Family. As the state's second-largest city, Colorado Springs is politically disparate from Denver, and the contrast has been seen very clearly in the last two years.
So industry and opportunity for individuals provide strong real estate potential. Real estate has attained a high value, and that is presently being maintained. Owing to the exodus from N.Y.C. and L.A., Colorado is additionally seeing a huge influx of coastal elites, and "The Springs", as they say locally, is more affordable than Denver. It's a great spot for condos.
Tied For Second: Maui, Hawaii, And Austin, Texas
Maui is one of Hawaii's premier locations, and barring a world-shattering global event manifesting oceanic conditions that utterly destroy the Hawaiian archipelago, Maui will likely continue to be one of the world's best places to live. Temperatures remain comfortable year-round, precipitation is dependable, and the list goes on.
The real downside to living in Hawaii is shipped goods, which must be sent from the mainland, and are more expensive than most of the country. Still, because of idyllic and comfortable tropical conditions, as well as the tourist industry, real estate in Hawaii has always been strong. Here are Maui condos for sale to get an idea about pricing.
Austin, Texas is in a similar situation in terms of desirability for condominium real estate owing to the coastal exodus. You're going to find thousands of people in Austin who have recently made the trek from the east and west coasts, primarily California. Austin was already a hub of entertainment and high culture—and that on both sides of the ideological fence.
SXSW is centered in Austin. That's where some of the most famous films get presented before elite artisans. So the area is diverse, trending, culturally significant, and full of people pouring in. It's a good place to invest in condos—also, you can move into Austin condos cost-effectively—are a good buy and represent an easy move.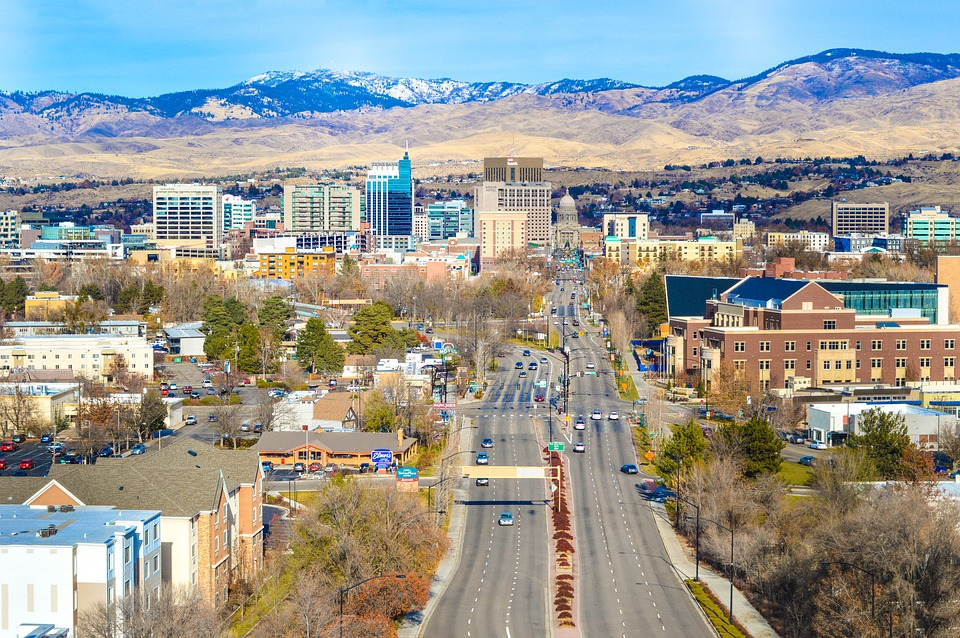 And The Best Of The Best: Boise, Idaho—Wait, What?
According to Norad Real Estate Investments, Boise is the hot real estate market right now. While condos tend to be associated with coastal, tourist areas, they're all over the midwest as well. What has happened is, people were already leaving coastal areas owing to expenses, taxes, culture, politics, and a general breakdown of infrastructure related to those things.
Well, a hot spot for many was Austin, Texas. Others settled in Vegas. Quite a few went to Colorado. But Idaho also became an ideal locale for many leaving the larger cities. Taxes are low, government restrictions are minimal, the property is valuable, and there are beautiful natural areas to explore for anyone who loves the great outdoors.
Idaho isn't a secret, but it kind of is. Now, real estate that was worth only $100k or so in 2019 is going for $150k to $400k, depending on the location. Boise is a fine place to move owing to the reasonability of associated expenses. Spots like Coeur d'Alene are a bit more scenic and pricey, generally.
So for return on investment and security of social conditions, Idaho seems to be where a lot of people are going. If you're looking for a condo that's going to maintain the value, and modern design it had when you purchased it, and even expand, Boise may just be a fine choice for you.
Finding Your Ideal Condo Situation
Whatever you decide, real estate profitability is exceptionally tangible right now. Colorado Springs, Colorado, Maui, Hawaii, Austin, Texas, and Boise, Idaho represent some of the most secure and trending markets in the country for condos presently. At a minimum, think of this article as a starting point in your journey toward finding the best condo for your situation.