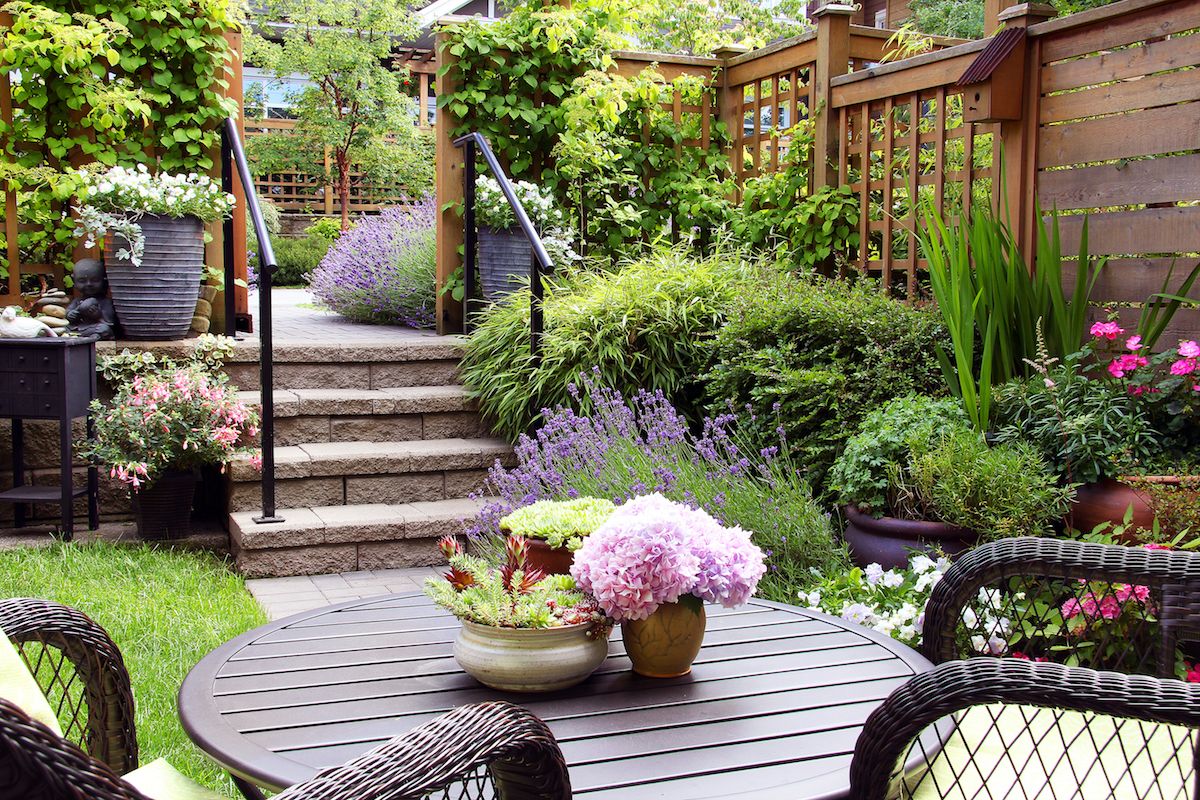 One of the best parts about summer is spending time outside! And why not make your backyard a more inviting place to hang out? There are so many ways that you can spruce up your yard without breaking the bank. In this post, we will share our top 5 cost-effective tips for remodeling your backyard.
DIY Everything You Can
The easiest way to save on remodeling your backyard is by doing it yourself. You can take this DIY approach with the help of a few friends and family members or hire someone else to do some work for you, but that will just make the cost even higher than if you did everything yourself.
Even materials are cheaper now thanks to online shopping, so even if you do not have a lot of experience, your backyard can look amazing.
What is the most important thing to keep in mind when doing DIY projects around your home? Safety!
If there are things that seem too dangerous or complicated for you to tackle on your own just find someone else who will be willing to help you with that.
The Top Five DIY projects for your backyard are landscaping, patios and decks, screened-in porches or sunrooms, a garden walkway, and brick pathways.
Landscaping is the first thing you should think about because this will be the basis of everything else in your yard. If you have an old backyard that is just a cement slab, you can easily transform it into something more usable and inviting by adding in some plants.
Patios and decks are also very popular because they allow for an outdoor living space to enjoy during the warmer months without having to leave your home.
Screened-in porches or sunrooms are excellent if you're looking for a little extra space and privacy in your backyard.
A garden walkway may be just the thing to add that personal touch you've been after because it is not only attractive but also functional as well.
Brick pathways and sidewalks are a must because they make your backyard feel well-planned and organized.
Watch Several How-to-Make Tutorials and Get Some Fresh Ideas That You Can Do by Yourself
Get ideas for your project by watching several How-To-Make tutorials on YouTube. There are many videos that show you how to design a backyard and the best way to do it depending on what is going into your gardens, such as furniture or plants.
There are many great DIY channels with experts who share their ideas and tips on how to remodel your backyard. Some of these channels are:
HGTV, DIY Network
Fine Homebuilding Magazine – Top Ten Tips for a Great Backyard Design
Watching videos is not everything though; you can find many great articles that will give you more ideas and advice on what to do in the backyard.
If you want to remodel your backyard, you might need a quick loan to help finish the project quickly. Many companies offer loans that can be used for various purposes including home improvement projects like yard work or landscaping to make your property more attractive and sellable.
When applying for these type of loans, it's important that you understand all of the terms before signing anything. This will help ensure that you have a good idea of what the payments are, how long it takes to pay off and if there are any additional fees that come with taking out the loan.
Wait for Sales in Your Local Market and Buy Everything Cheaper
One way to save money is to wait for the sales in your local market. Sales happen all year-round but stores usually put their best products on sale during Black Friday, Memorial Day, and Labor Day weekends.
You can buy a relatively good quality outdoor fireplace that is currently $800 at 50% off ($400). The other option is to wait until next winter (or summer) and buy the same fireplace for only $250.
This is also true with furniture, outdoor kitchen appliances, and other supplies like grills or gardening tools.
Use Second-Hand Tools and Furniture With High Quality
There's nothing wrong with using second-hand tools and furniture of high quality. In fact, it can be a great way to keep the cost of the project down while still making sure that you're getting good-quality products for your efforts.
These days, people are more likely than ever before to buy secondhand or refurbished items instead of new ones if they have the opportunity. This is because people are becoming more and more conscious of their environmental footprint.
If you happen to have a friend or family member who is remodeling their own home, it can be helpful to ask them if they would like any of the old furniture from your backyard in exchange for some new equipment that might come in handy during construction.
There's also a great website called Freecycle.org, which is an online database where people who would like to get rid of their items can post them for free and someone else in the community will pick them up.
This way you won't have to pay anything at all but other communities might charge so make sure that you know what your local recycling center charges.
If you do end up paying for disposal, make sure to ask if they offer bulk discounts or have a special discount program such as RecycleBank so that your money goes further and into the right hands.
Also, check with each community because some will charge more than others depending on how far away it is from where you live.
Conclusion
In conclusion, remodeling your backyard on a budget is possible. You just have to be creative with what you already have and work on the things that will make a difference for your family. We hope that this article will help you get started and that it helps give you some ideas on how to make your backyard more enjoyable.