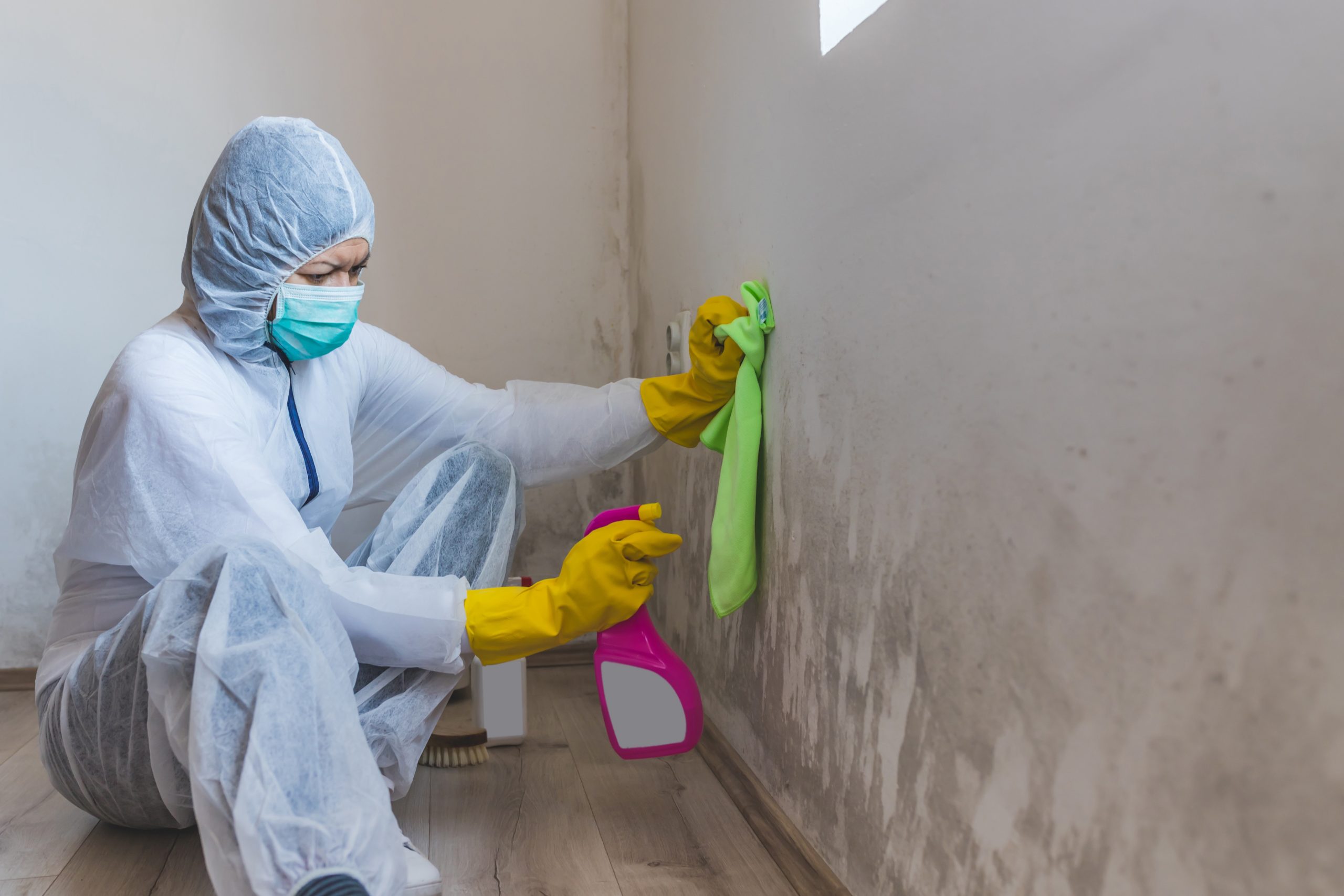 Fungus cause mold, which usually appear as slimy black spots on bathroom tiles and slick orange film on kitchen drains. Having household mold is unsightly and unhealthy, especially for those who have asthma or allergies. Fungi thrive indoors quickly and release spores. That's why it's important to get rid of mold as early as possible.
Mold removal for difficult to reach places should be left to professionals who provide crawl space mold removal solutions. For a do-it-yourself job, below are some helpful tips to effectively remove mold from your home:
1. Assess The Warning Signs
The first step to get rid of mold in your home effectively is to know their location. Check for the warning signs of mold problems to identify their breeding places. Here are some of the warning signs of mold infestation:
Bubbly Walls: When your painted walls have bubble formations, it means that the area has more moisture. You can suspect mold infestation when you notice bubbly walls, especially in your basement and bathroom walls, as well as areas near the windows.
Musty Smell: Mold growth can result in an unpleasant smell such as a musty odor close to damp areas within your household.
Water Damage: Water seeps inside cracks and holes when there's water damage, causing a perfect environment for fungus to thrive. Identifying these damp areas earlier can help you remove mold easier and faster.
Rust: This is a warning sign that there's excessive moisture in the house, causing high risk of mold formation.
Black Mold: This type of mold appears black and will form a circular pattern. Black mold looks slimy on wet surfaces and look like soot on dry surfaces.
2. Take Precautionary Measures
When you disrupt mold, their spores become airborne, so sealing the room is an important step to prevent mold spores from contaminating the air in other rooms. You can seal the area using sheets of plastic and construction tape, covering all doors and vents.
Here are the other safety measures you need to implement when removing mold from your home:
Wear safety goggles, a mask or respirator, and rubber gloves to avoid mold-related health problems.
Make sure to open the windows when cleaning molds because the cleaning agent can irritate the skin and mucus membrane.
Turn on your fans and vents to move mold outside via the open windows.
3. Use Safe Mold Cleaning Agents
There are many types cleaning agents to get rid of mold, including liquid dish soap, bleach, and ammonia. However, you shouldn't mix all these cleaning solutions. Use them only one at a time. Buy cleaning agents with clear label indicating they're suitable for getting rid of mold.
Here are the proven cleaning solutions to help eradicate mold at home:
Equal parts water and ammonia
Equal parts water and baking soda to make a paste in a bowl
One cup of bleach added with one gallon of water
One teaspoon of tea tree oil mixed one cup of water
One part hydrogen peroxide added with two parts of water
One cup of borax powder dissolved in one gallon of water
Pure distilled vinegar
4. Scrub The Moldy Areas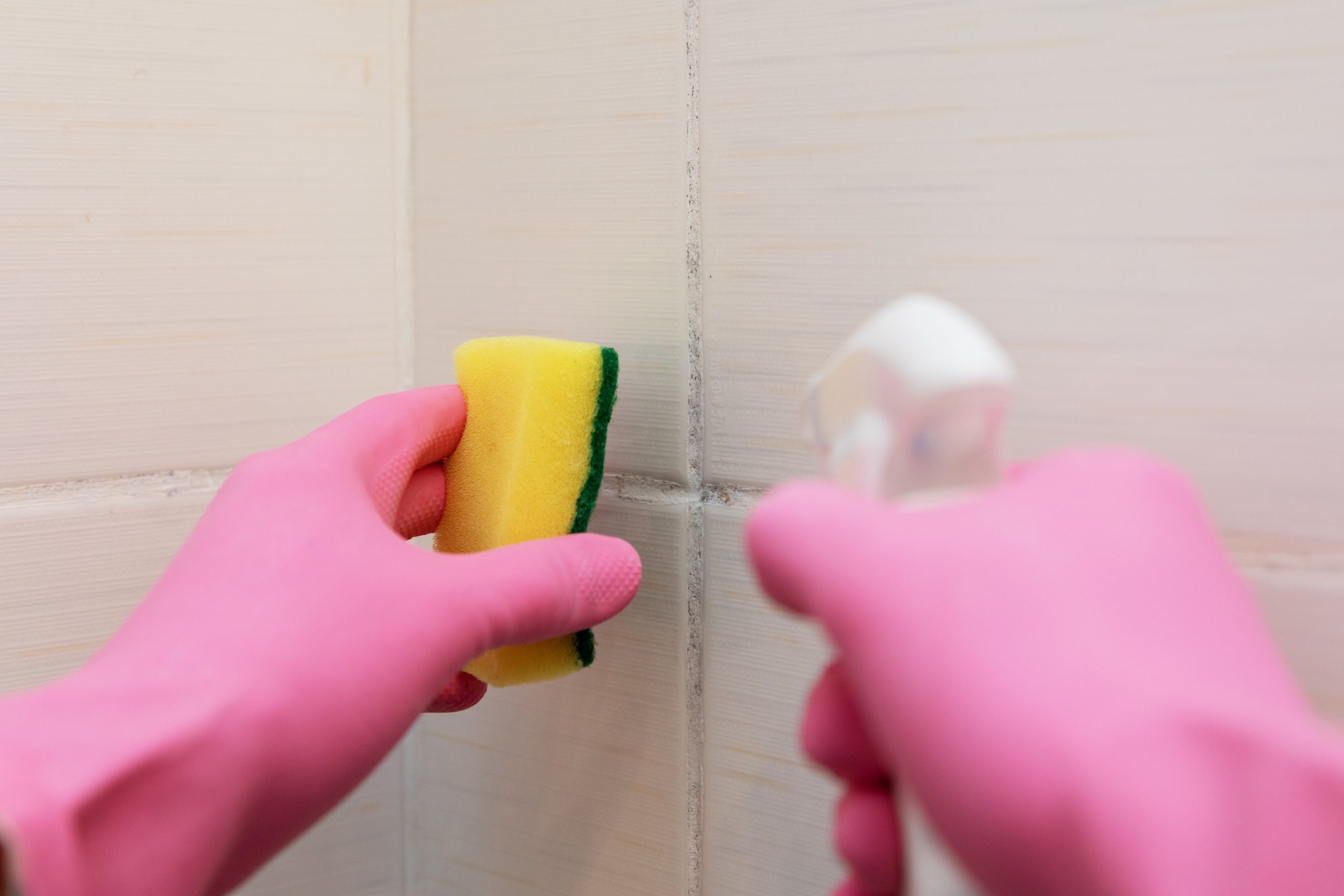 You need to pre-scrub the moldy areas using a stiff-bristled brush to break up the moldy surface for the cleaner to penetrate the roots and kill the mold. Make suds by swishing the soap in the water before scrubbing the moldy surface. Keep scrubbing the area until it's saturated with soap suds.
Mix the intended mold cleaning solution. You can use a commercial antimicrobial cleaner or biocide to kill mold or use the homemade solutions listed above. Let the solution stand for about 15 to 30 minutes or whatever is indicated in the manufacturer's instructions.
5. Rinse And Dry
Wipe the area using a squeegee or towel when the mold and cleaner disappear from the surface. It will help get rid of excess moisture to avoid the fungus from growing back.
6. Remove All Sources Of Moisture
Prevent mold infestation in your home by addressing spills, leaks, dampness, and flooded areas. You can lower the humidity levels in the room if it's above 50% by opening the windows, running a dehumidifier or air conditioner, and other means of increasing ventilation. This way, mold won't grow or spread, thus preventing severe infestation.
Conclusion
You need to address mold problems immediately to avoid the ugly stains they leave behind and the health effects they bring to your family. If you have health issues or don't know how to effectively remove mold, it's a wise decision to leave this job to the hands of professionals.