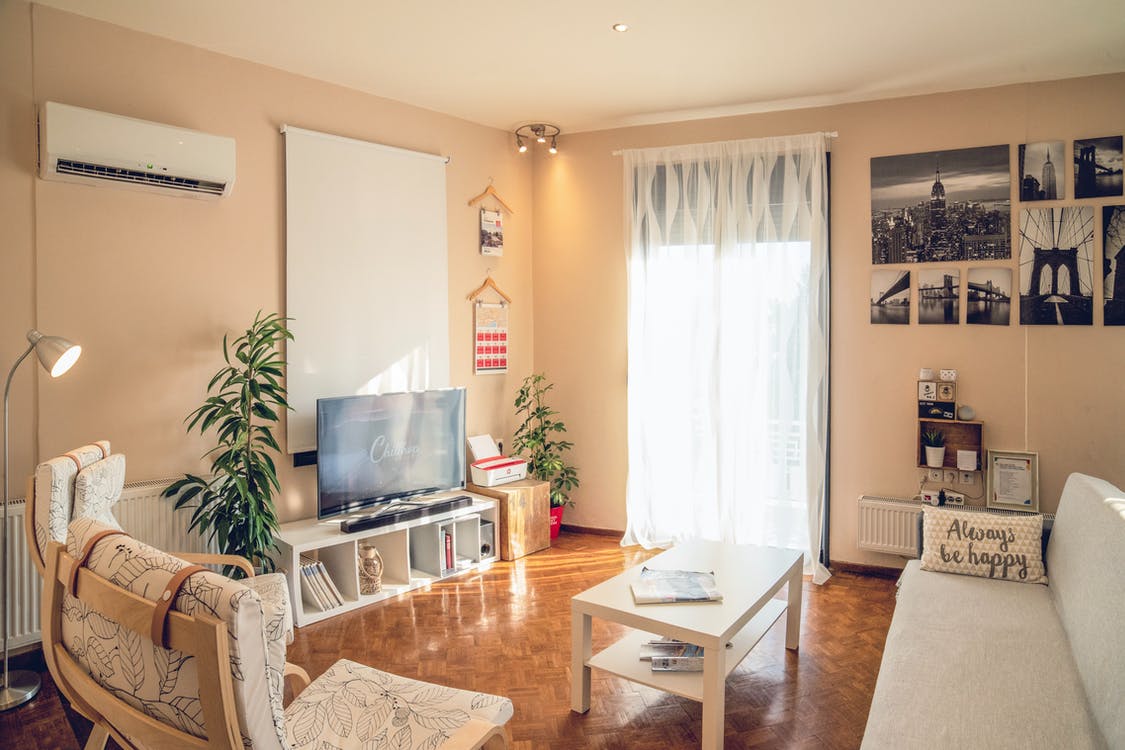 Most city dwellers and millennials gravitate towards apartments because of affordability and convenience issues. Living in flats comes with much lower costs as compared to the expense of maintaining more significant properties. Besides, most of the repair and maintenance costs fall on the shoulders of the landlord or property managers.
However, this decision comes with numerous compromises that impact the life quality of apartment dwellers. The most significant compromise is the lack of substantial storage space because most apartments are small and cramped. If your flat is riddled with clutter and chaos, you're likely to feel like you have no space whatsoever.
Fortunately, embracing a few simple organization hacks and life strategies can help you enhance your life quality. So keep reading to pick up some incredible apartment-dwelling hacks to make the most of your space.
1. Sneaky Storage Hacks
People living in studio apartments are constantly complaining of overwhelming clutter and the lack of ample storage space. Numerous strategies can help you sneak in more storage space without making any significant changes to your apartment.
The best hack is to invest in furniture pieces that come with hidden storage spaces. For instance, use ottomans with built-in storage, footrests that double as shoe racks, and wooden trunks with sleek tabletops. These furniture pieces will add comfort, storage solutions, and aesthetic charm to your interiors.
Next, be sure to use all the hidden storage spaces in your closets and underneath the beds. Hanging up wall-mount shelves and cabinets is an excellent solution to add more storage space to every room.
2. Invest in Parcel Lockers
Are you tired of wasting hundreds of dollars on stolen, damaged, and misplaced parcels? Everyone loves online shopping and hates the agony of dealing with deliveries and shipping mishaps. Investing in apartment parcel lockers is a luxury that will ensure you never have to miss a parcel ever again. Most importantly, you won't have to rush home from work to receive a special delivery or crucial documents.
With a parcel locker, you don't have to worry about your package being damaged or stolen. The parcel locker will keep all items safe and untouched until you return and extract them. Unfortunately, package thefts are alarmingly common across apartment buildings in the US.
As a result, apartment dwellers are increasingly investing in this effective gadget to enjoy their retail therapy endeavors without mishaps. What's more, you can also find a locker with surveillance cameras to keep a close eye on your parcels.
3. Functional Furniture Arrangements
Are you constantly tripping over coffee tables and injuring your limbs by bumping into the sofas? Apartments are typically cramped, and one has to conserve space with clever furniture placement strategies. It's essential to create a free flow of traffic and avoid overcrowding the rooms with furniture.
Furnish each room sparsely and avoid adding heavy pieces that take up too much space. If the rooms are tiny, consider investing in smaller pieces or repurposing larger cabinets to create compact items. We advise apartment dwellers to divide their furniture into sections that offer comfort without taking excessive space.
Each apartment is different in terms of layout, and all dwellers have distinctive preferences. Therefore, it's essential to find the right system of rearranging furniture to support your lifestyle and free up space. Downsizing furniture pieces, such as large beds and chunky tables, is essential for studio apartments. Consider investing in foldable furniture, especially tables, so you can enjoy functionality without sacrificing your space.
4. Fill up the Walls
Here's a powerful strategy to free up space and enhance the aesthetic appeal of your apartment: fill up the wall. Instead of adding lighting fixtures, storage solutions, and decorations to the floor, cover up the walls.
The idea is to use the walls to hang up all your memories, mirrors, artwork, and storage solutions. Adding cabinets, rotating shelves, and racks to the bedrooms, living area, and kitchen can work wonders at controlling the clutter. For example, you can create a neatly organized, makeshift pantry in the kitchen using wooden racks and shelves.
Filling up the walls with storage shelves and memories will enhance the aesthetic profile of the interior. It will also give you ample room to organize all your belongings and declutter your apartment. However, most tenants fear losing their deposit due to wall damages. You can invest in wall hangers and thumbtacks to avoid any structural damages.
5. Declutter & Organize
The wise and savvy Mary Kondo says that organizing your space allows you to manage your life better, and we couldn't agree more. But before you can start organizing all your belongings, you must declutter your space. Decluttering refers to eliminating and discarding anything that doesn't spark joy or serves a purpose in your life.
It's time to raid your closets and wardrobe and discard all clothing items, accessories, and products you haven't used. Collect all the things and gadgets you haven't used for years and have no intention of using again. You can sell off these unwanted items online or hold a fun yard sale to raise some fast cash. Many apartment dwellers rent storage units to free up space held by undesirable heirlooms and inherited belongings.
Once you've decluttered your apartment, it's time to organize things by creating a home for everything you own. Giving your belongings a home is the best trick to make sure you never lose or misplace anything. The idea is to create a designated spot for every item, from the keys and crockery to detergents, clothes, and footwear.
When you designate a spot for everything you own, you create a well-organized and efficient system to manage your clutter. With this strategy, belongings specific to a room will remain in that room instead of ending up in the kitchen. Likewise, pantry items or bedroom-specific products that end up in the living room or elsewhere will easily find their way back.
Conclusion
If you live in a heavily cluttered and chaotic apartment, getting started may seem overwhelmingly challenging. However, once you've gotten rid of all the junk and clutter, everything else will fall into place. You may think apartment living is challenging because of the lack of space, but it's much more manageable than bigger homes.