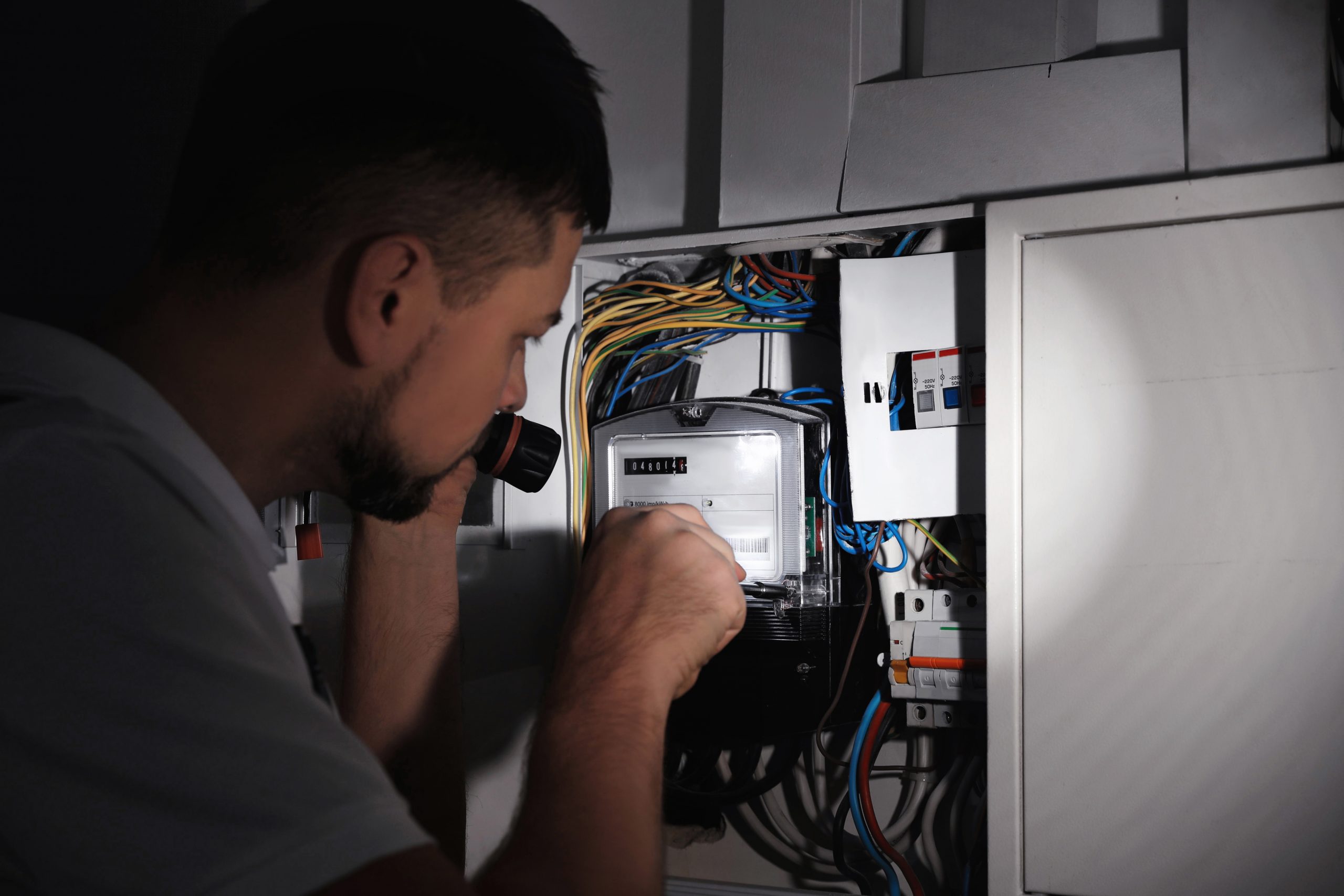 Electricity is a crucial element and part of life from the time you wake up until the moment you sleep. But as an essential component, electricity is sometimes mishandled, and people tend to forget its potential to be dangerous if not correctly used.
As a homeowner, it's your responsibility to perform regular electrical maintenance to ensure safety in your home. The routine would require you to check whether all the wiring, outlets, circuit breakers, and plugs are functional and safe to use. However, when handling electricity, it's important to always be careful because of its dangerous potential. If you need professional help with any electrical installation or repairs, click here to check out available services.
How To Do Proper Electrical Maintenance
Depending on your schedule for performing electrical maintenance, it's best to carry out the task during the summer. After the holiday season with prolonged indoor activities, it's crucial to ensure the electrical system in your home is in good shape.
To help with the proper maintenance of the electrical system in your home, here are several tips for a thorough and safe maintenance check.
1. Carefully Inspect The Circuitry
Double-check all the circuitry to ensure they're properly grounded. The circuit includes wiring that transports electrical current to all appliances and lights. Wiring that's adequately grounded connects to the ground wire in your house.
Your house's lighting, electrical box, and outlets have to be connected to the ground wire to stay safely grounded. Otherwise, it could be risky for both you and your home. You can test if your lighting and outlets are correctly grounded with the use of a tester or multimeter.
2. Use Outlets And Plugs Properly
When plugging into a socket, avoid forcing it and resist the urge to adjust the plug's metal prongs to make it fit. Both actions could put you in serious harm. Plugs that fit slackly or wobble in the socket require timely replacement.
If you have young children around, equip outlets with proper protectors or replace them with tamper-resistant ones, especially since they're now a requirement in all new houses.
Also, always remember that water and electricity could be a disastrous combination. So when cleaning electrical devices and appliances, don't forget to unplug them before wiping or washing them down.
3. Replace Damaged Electrical Cords
When there are frayed or damaged wires in your home, you must replace them immediately since they could cause shock or electrocution or put your home at risk for fires. Make it a priority to regularly inspect all power and extension cords for indications of fraying and cracking so you could carry out immediate repairs or replacements.
4. Use Extension Cords Properly
If you have been using extension cords most of the time, especially for some permanent electrical fixtures in your house, it's time to think twice about this approach. Don't use extension cords as an option to increase the number of plugs available for each outlet.
The primary role of an extension cord is to provide extra length to reach an outlet if a device or appliance is far away. This is intended to be used only briefly and not to provide a permanent solution. If you're going to use one, try to get an appropriate multiplug or power bar.
Another consideration when using an extension cord is not hiding or concealing it under carpets, paneling, or flooring. It's a potential fire risk in case the cords overheat or wear out to produce a spark. Make sure you leave the lines visible and easy to access. Also, ensure all power cords are far away from heat sources, such as space heaters or radiators.
5. Label The Breakers
Knowing the correct breaker to shut down the power is crucial, especially during maintenance of your electrical system or in case of emergencies. If there are incomprehensible labels, take some time to figure out what each breaker controls so you can place new labels. The best way to start is to utilize plug-in lights to test every outlet and check wired-in fixtures as you switch the breakers on and off.
6. Turn Off The Power
When doing any electrical work, whether minor repairs, replacing a light bulb, or routine maintenance, make sure to switch off the power. Remember that switching off a device or appliance is not enough. The best way to stay safe is to turn off the power at the breaker. If you're uncertain about which breaker controls the power in the area you're working on, switch off the power to the whole house.
7. Install Ground Fault Circuit Interrupters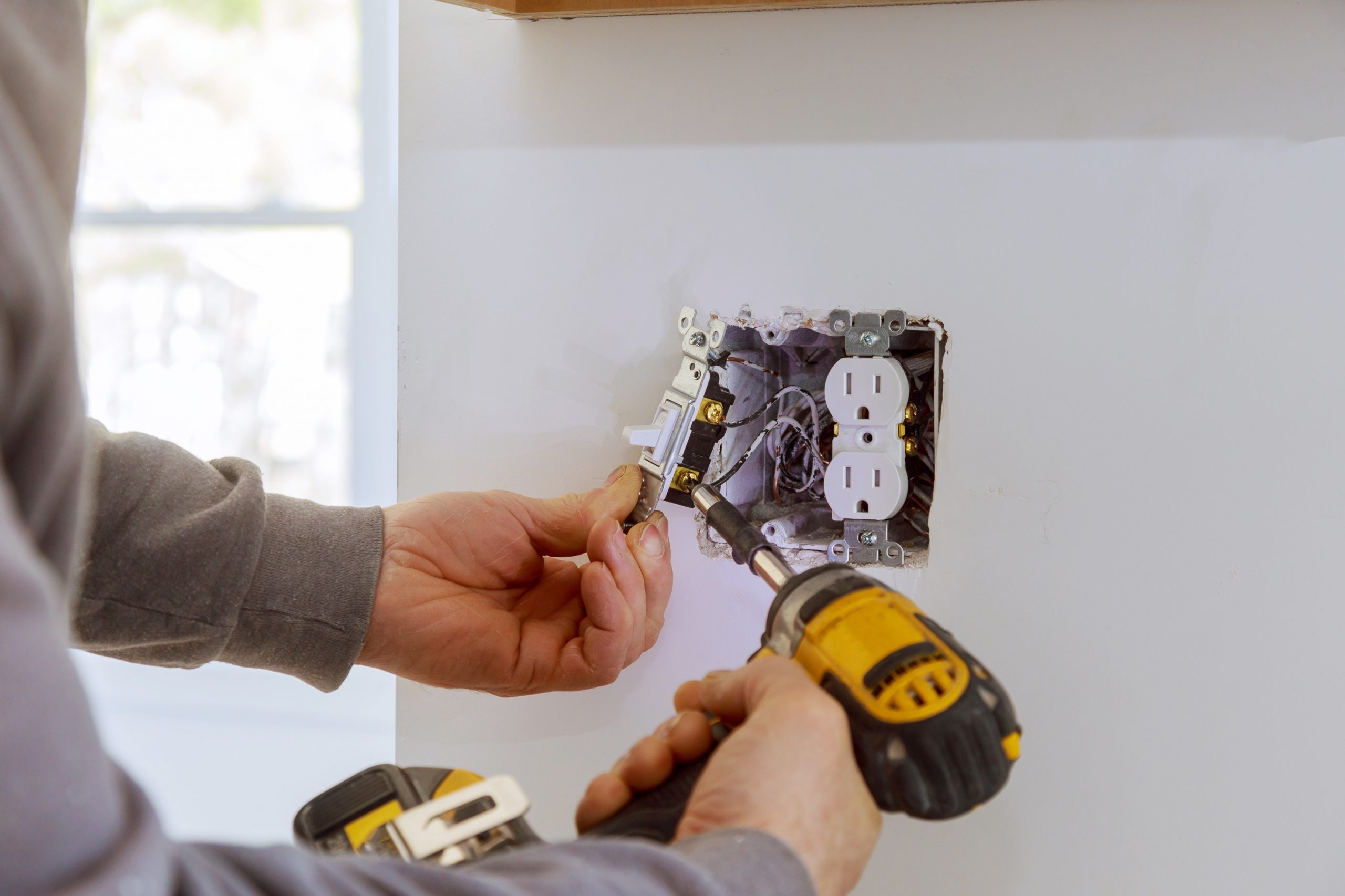 All the outlets close to wet locations in the house, such as the bathrooms, kitchen, or laundry room, must be equipped with a ground fault circuit interrupter (GFCI). A GFCI works in the same way as a small circuit breaker to shut off the current if a surge occurs, averting shocks if the outlet gets wet. If you have old outlets, you may want to replace them with GFCI models, which you can tackle if you're familiar with basic electrical wiring.
8. Avoid Overload
The outlets are capable of accommodating a certain amount of load. The load doesn't change even after inserting a six-plug adapter. It's best to get a power bar with a surge protector if you want to expand to six plugs. Additionally, avoid plugging in six devices or appliances at the same time.
9. Tidy Up Both Used And Unused Cords To Prevent Damage
When it comes to electrical safety, you also need to store the lines safely to prevent damage. Make sure you keep the cables away from children and pets that might chew on them.
Avoid wrapping the cords around objects tightly since it could result in the stretching of the line or overheating. Additionally, never place any cord on hot surfaces since the heat could damage the insulation and wires.
10. Read The Instructions Carefully As A Safety Precaution
When it comes to safety during electrical maintenance, always read the instructions first. Learning how to operate appliances safely could help improve the device's performance while keeping you safe at the same time. When a device or appliance gives you a slight electric shock, stop using it and get in touch with an electrician for proper assessment.
Conclusion
The best way to ensure your home stays safe and functional at the same time is to perform a routine electrical maintenance check. Always make your safety a priority during the routine since electricity could be dangerous if you're not careful. With these valuable tips, you could carry out an efficient inspection of the electrical system in your house to ensure it functions optimally and safe at the same time.