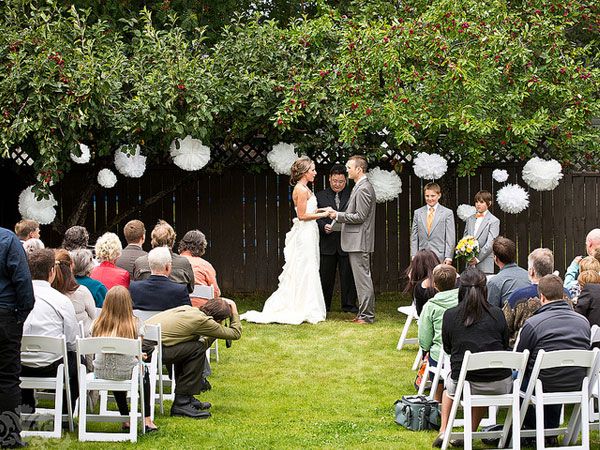 If you got married recently or a few years ago, there is a high chance that you are left with one token. You do not need to hold on to your wedding dress. Usually, brides spend a large amount of the wedding budget on their attire.
Most brides will only wear this dress once, hoping there will be another chance, which is not the case. If you are looking for ideas for where to donate an old wedding dress, we have got some options for you.
Think how amazing it would be if a bride that is underprivileged gets to enjoy your expensive bridal gown too. If you donate the dress, it can help a family or bride in need and make you feel better. Or, for example, the bride-to-be could buy a wedding bouquet with the money she saves using a global flower delivery service. Another cherry on the cake is donations are tax-deductible.
Many non-profit organizations collect wedding dress donations and distribute them to brides in need. They also sell them at lower prices. Not just a bridal dress, bridesmaid dresses, and flower girl dresses can also be donated. You can even donate bridal accessories.
Before deciding where to donate an old wedding dress, make sure you have your receipts and other purchasing documentation related to the wedding accessories so that you can determine the fair market value. Some charitable organizations recycle wedding dresses as well. Many charity institutions act as a middleman, so you do not have to think about where to donate old wedding dress.
What Else Can You Do with your Wedding Dress?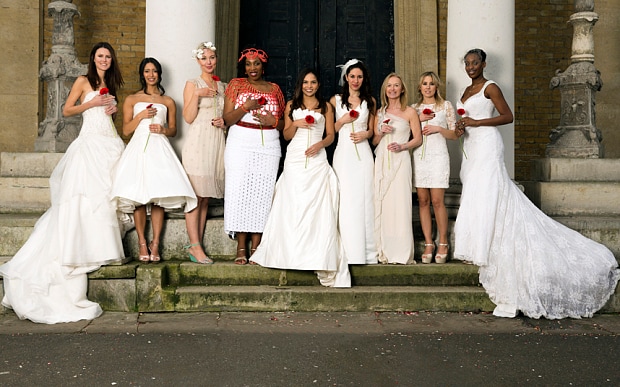 If you cannot figure out where to donate an old wedding dress, you can also recycle your dress at home. The dress can be cut into a new, less formal design. The fabric can also be used to create other gowns, dresses, or jackets.
You can also use expensive fabrics to decorate a piece of furniture or a pillow. If you have a special occasion coming up, you can ask a tailor to alter your dress into a skirt or blouse. You can also turn your dress into a Barbie gown for your daughter.
If you want to earn some money from your expensive gown, it can be rented too. Almost everything from your gown to your accessories and centerpieces can be rented. You can find some companies online that work for this. It would help if you considered removing extra frills to make your dress more wearable for day-to-day occasions.
Can you sell the dress? Yes. Stores like eBay allow you to sell the items you are interested in giving away. Your wedding dress might exactly be what another bride could have been looking for. If you do not want to earn money but a smile, read further to know where to donate an old wedding dress.
Some Non-Profit Organizations That Accept Worn Wedding Dresses
Donating your wedding dress is probably the most beautiful thing you can do in your lifetime. You will get to know the procedure once you visit the websites. Some even have short forms that you can fill out to provide your details. They will then ask you to mail a photo of your dress before accepting it as a donation.
Make sure that you read their terms and conditions before filling out the form as some organizations impose certain restrictions, for example, and it is possible that they may not accept a dress older than 3 or 5 years, or demand a dress that is professorially clean and well-packed.
Adorned in Grace
This is an 8-year-old organization that primarily operates in the United States. They resell donated gowns, and other wedding accessories, and all proceeds are directed towards preventing sex trafficking.
Their staff comprises volunteers like local individuals, businesses, and brides who donate their wedding gowns. Wedding dresses available in their stock are usually designer pieces with a high-end look.
Brides for a Cause
Founded in 2012, they collect and resell wedding dresses to raise money for charity. You can either donate or purchase your wedding dress from Brides for a Cause and help them raise funds for a variety of charity, which is women-focused.
They are a Portland-based bridal store, and they have raised over $10000000 by now and have donated the money to various local and national charities across the country. If you wish to donate here, you need to fill out a form and drop off a dress at a location listed on a website. You can also mail it by using the shipping address.
Brides Across America
They provide wedding dresses to brides who are emergency workers or are in the military. They started in 2008 and have provided more than 20,000 wedding dresses by now. The organization hosts Operation Wedding Gown, which is a nation-wide bridal dress giveaway twice a year.
You can also donate gift cards, engagement rings, jewelry, special occasions gowns, veils, and other gift items. They do not accept cardboard, plastic wrap, or bubble wrap with the gown.
Brides against Breast Cancer
If you are wondering where to donate an old wedding dress, this might be your choice. This is one of the oldest and most popular charity organizations that focus on wedding dresses.
It was started in 1997. They have been selling used dresses to raise money and awareness for early cancer detection. Their mission is to reduce the impact of breast cancer through early awareness.
They were featured in the New York Times in 2018. Last year, their revenue-to-charity work ratio was 100%. The organization has a substantial online presence where you can click and purchase or donate. Your dress must be two years old or newer and should have caused at least $1000 when purchased originally if you want to donate it here.
The Brides Project
This is another dress donation non-profit organization that was started in 2011. It aims to support families struggling with cancer. Presently, it has an inventory of over 1500 dresses with prices varying from $1000-$1500.
If you want them to clean your wedding dress, they will do it for you – you must spend $25 extra. They also accept accessories such as belts, jewelry, or jackets. You need to fill a donation form. Roll the gown tightly and place it in a safe package and send it to them.
Success in Style
Their ain is to support in crises men and women perusing employment. A dress as old as ten years can be donated too. It is not n=mandatory for you to clean the dress. Not just wedding dresses, they also offer business attire, practical fashion advice, and interview counseling to women and men in crises.
The Bridal Garden
This is a Manhattan-based bridal shop that accepts all kinds of wedding dresses and accessories. The only condition is they should be less than five years old. A percentage of the proceeds received goes towards the education of underprivileged youths in New York City.
They have a vast network of designers, exclusive retailers, and individual donors. They strive to inspire academic excellence by building self-respect and lifelong learning and shaping responsible leaders and citizens.
Preowned Wedding Dresses
This is an online platform that sells used wedding dresses and allows customers to buy one at a significant discount through a one-time listing fee. The site takes no commission.
They connect buyers and sellers of the new, sample, and used wedding dresses, so you do not have to worry about where to donate an old wedding dress. Their website is beautiful and well organized. They started in 2004, and buying and selling with them is safe and comfortable.