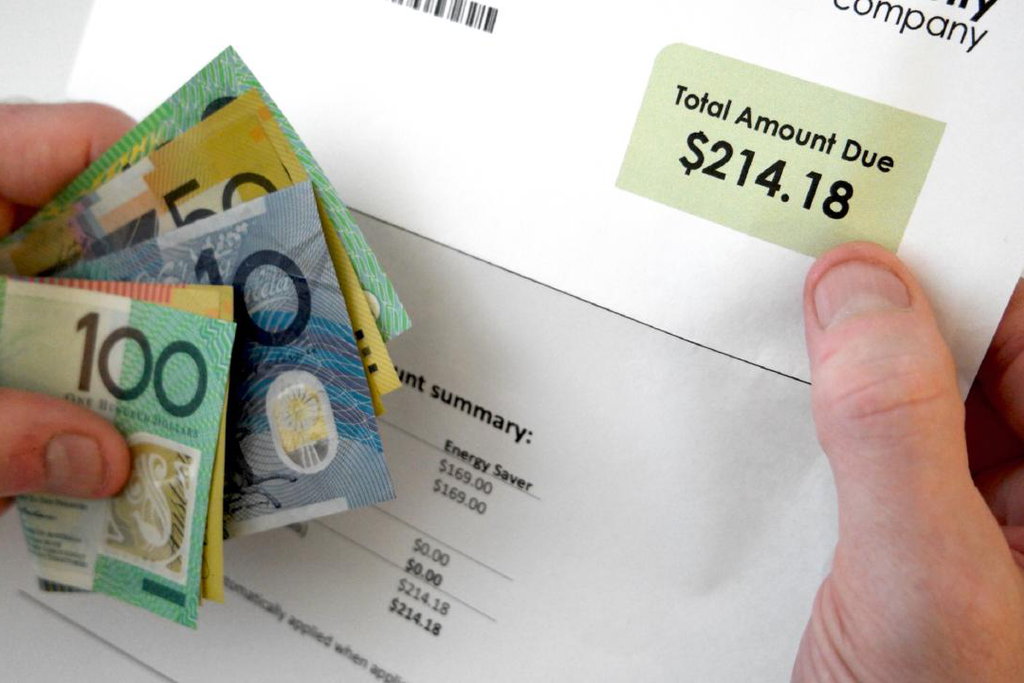 Many of us struggle to keep everything organized in our lives, especially finances. You may forget to pay your bills on time due to a hectic schedule or other personal reasons. Overdue bills mean penalties. Penalties are unnecessary payments you make that you could have prevented. Therefore, it is essential to use a bill organizer.
If you try to organize your bills manually, it can be frustrating and time confusing. This becomes true, especially when you have different bills to pay, and their due dates fall on different days of the month. If you use your calendar, it will create a mess, not just on the paper but in your head as well.
You will clog your calendar with the bill due dates, and it will look stressful.
One of the solutions is to organize your bills by Payday instead of Due Date. This will help you pay your bills on time and do it hassle-free! For example, suppose your car insurance is due on the 1st, your rent on the 7th, your electricity on the 15th, and your cell phone on 23rd. If you start taking each bill out and get in the payment process every other day a bill is due, it will frustrate you to a great extent.
On the other hand, if you fix a few consistent days every month when all the money goes out on the same day, it will be less frustrating. You will also have a clear picture of your financial position. There are many free printable monthly bill organizers available online that can help you in keeping track of when your bills are due.
How to Use a Bill Organizer?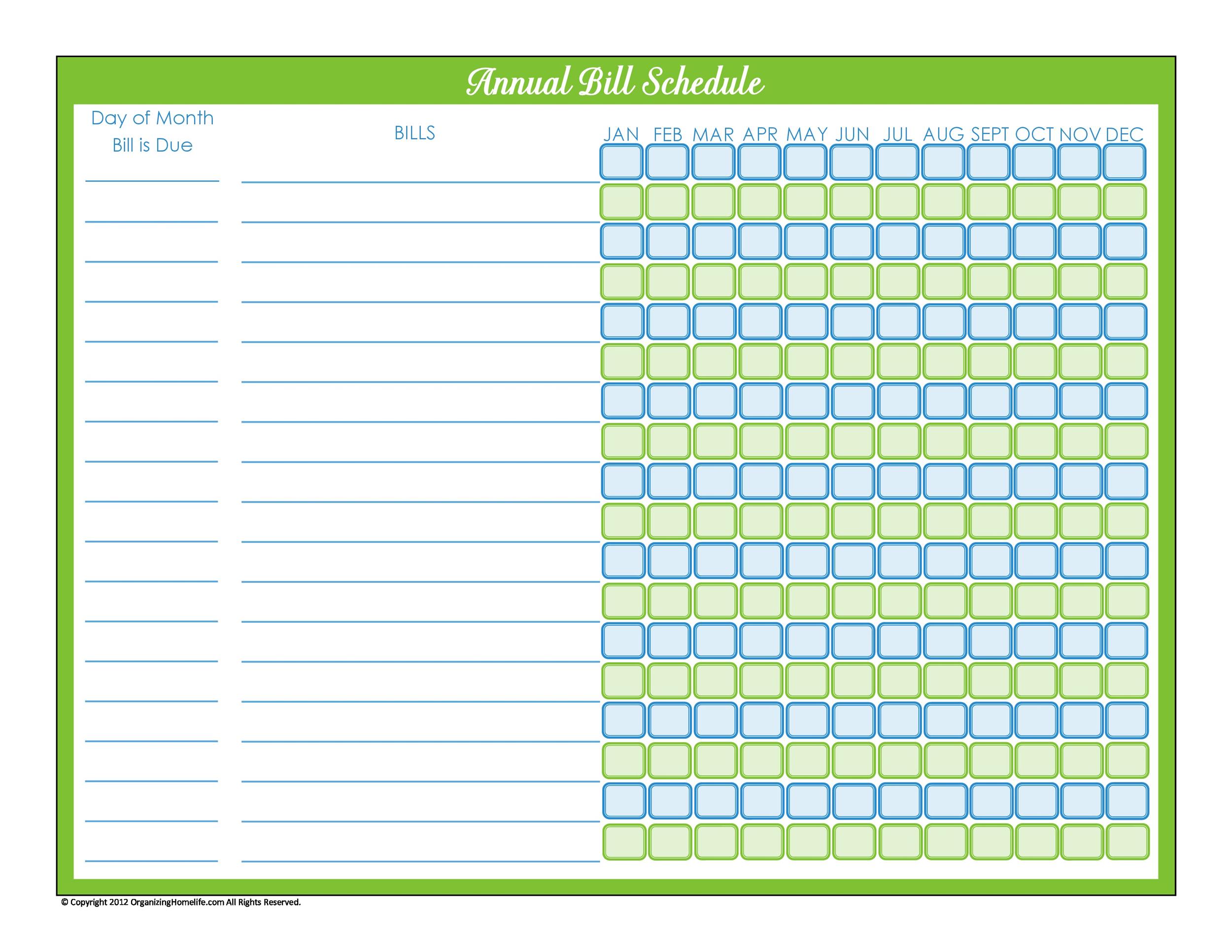 As soon as you receive a bill, you must fill the due date and other information mentioned in the monthly bill organizer into the organizer. Keep filling the information as you keep receiving other bills. This may sound like a bit of a task for now, but it will help you in the long term.
Specific bills reoccur every month, like your rent or insurance payments. Usually, their due date is fixed. Please fill out their details on the monthly bill organizer every month, whether you receive those bills or not. Make sure you arrange the bills in chronological order by the due date so that you can pay all of them before time.
If you pay a bill online, make sure the payment is completed a few days before the due date. Online transactions may take a few days to complete the payment process.
Advantages of using a Bill Organizer
Besides making sure your bills are paid on time, and you do not suffer penalties, a bill organizer has other benefits as well. After you start using it and filling it every month, you will start to notice patterns of the time when various bills are due. They will have almost the same due date every month at least a similar amount.
This information will help you plan how much money you need to have in your bank account every month and on which date to cover your bills smoothly. If you happen to have many bills due to dates piled up on the same date and it pressurizes your bank account, you can call some associated companies and ask for a change in due date.
Companies often tend to shift you to the other billing cycle, which will lift some pressure from your bank account. If you are someone who likes spending money, this will also help keep your spending under control.
Bill Organizer Glossary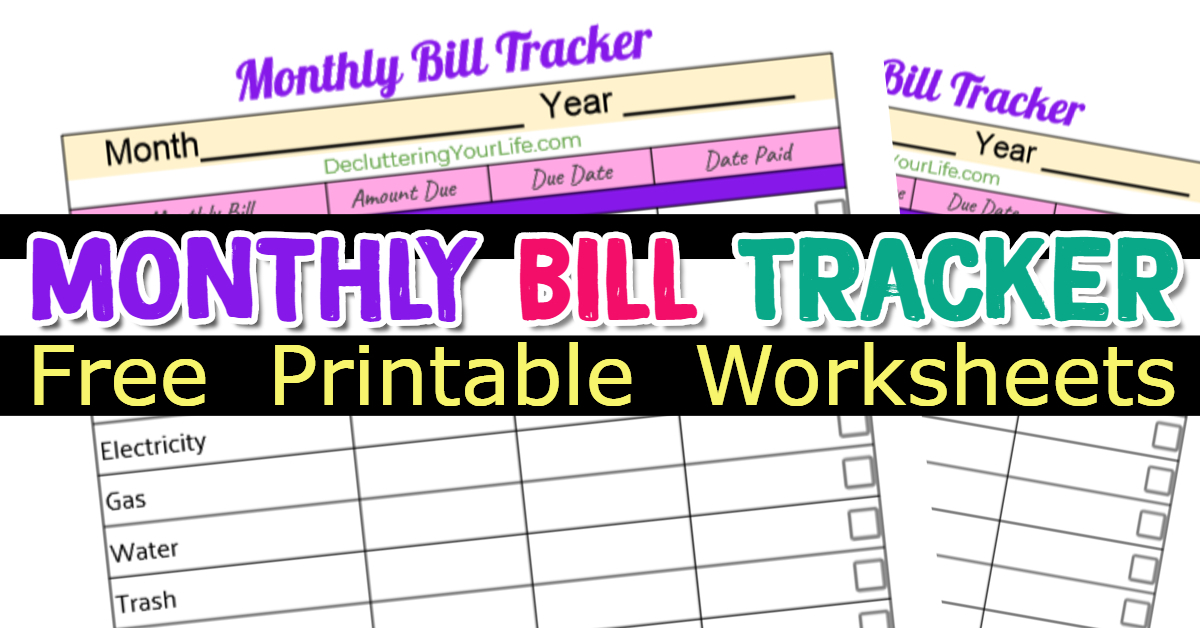 Bill Pay Checklist
It is tough to remember all the due dates of your bills. To keep track of everything, you need to make a systematic way. One way to do this is to create a checklist. There are various types of checklists:
Home maintenance checklist
Certain expenses go to the maintenance of your house, for example, repairing electrical appliances. You should keep track of these expenses so that you can make a separate budget for repairs.
Home budget checklist
This list includes all the essential expenditures of your house, such as food, groceries, etc. It becomes challenging to keep track of these household expenses because you never know how much you will spend.
The list increases even more during festivals. Making a list will not only help you in managing your finances but also help you control it. You can also include other expenses such as utilities, investments, debts, and loans, etc.
Yearly bill payment checklist
This list is used to organize the whole year. Many people use a bill organizer to maintain a yearly bill payment checklist. A yearly bill organizer will help you in creating a plan for the next 12 months.
Monthly bill payment checklist
If you want to keep track of your bills each month, you must maintain this list. This is relatively easier to make, so that you can make it yourself too. You will find many useful templates online as well. The sheets are printable, so they can be checked regularly and track the payments. This planner can be kept in places that are easily accessible such as your purse or a drawer.
Essential elements of a Bill Organizer
A bill organizer is essential when it comes to the management of finances. You can store it in your phone or get a printout. You can use your personalized style or format, but there are some essential points you should include:
A clear view of your upcoming bills in chronological order
You should be able to view all your bill due dates as soon as you open your template. List down the bills in chronological order. You can also arrange your bills in alphabetical order. You can also use different colors for different checklists.
The amount on the Bills
You cannot plan your future budget if you do not have the required bill amounts entered clearly. You can keep adding the bills and calculating how much your salary will have to be given away and how much you will save.
Frequency of repetition
Most bills arrive every month, but there are a few that are not due every month. These are the ones that are usually forgotten. For example, the bills of your vehicle's insurance might only come once every two months. So, you can print out checklists for all months at the beginning of the year so that you do not miss any payment.
A systematic method of recording your payments:
Every checklist comes with a method of recording payments. For instance, many checklists have a separate column for reference numbers or transaction ID's which you may need in case any issue arrives. You can also have a column to tick the payments that are done.
If you use a smartphone or email, you can also use a bill reminder app or other services so that you get notified as soon as your due date arrives.