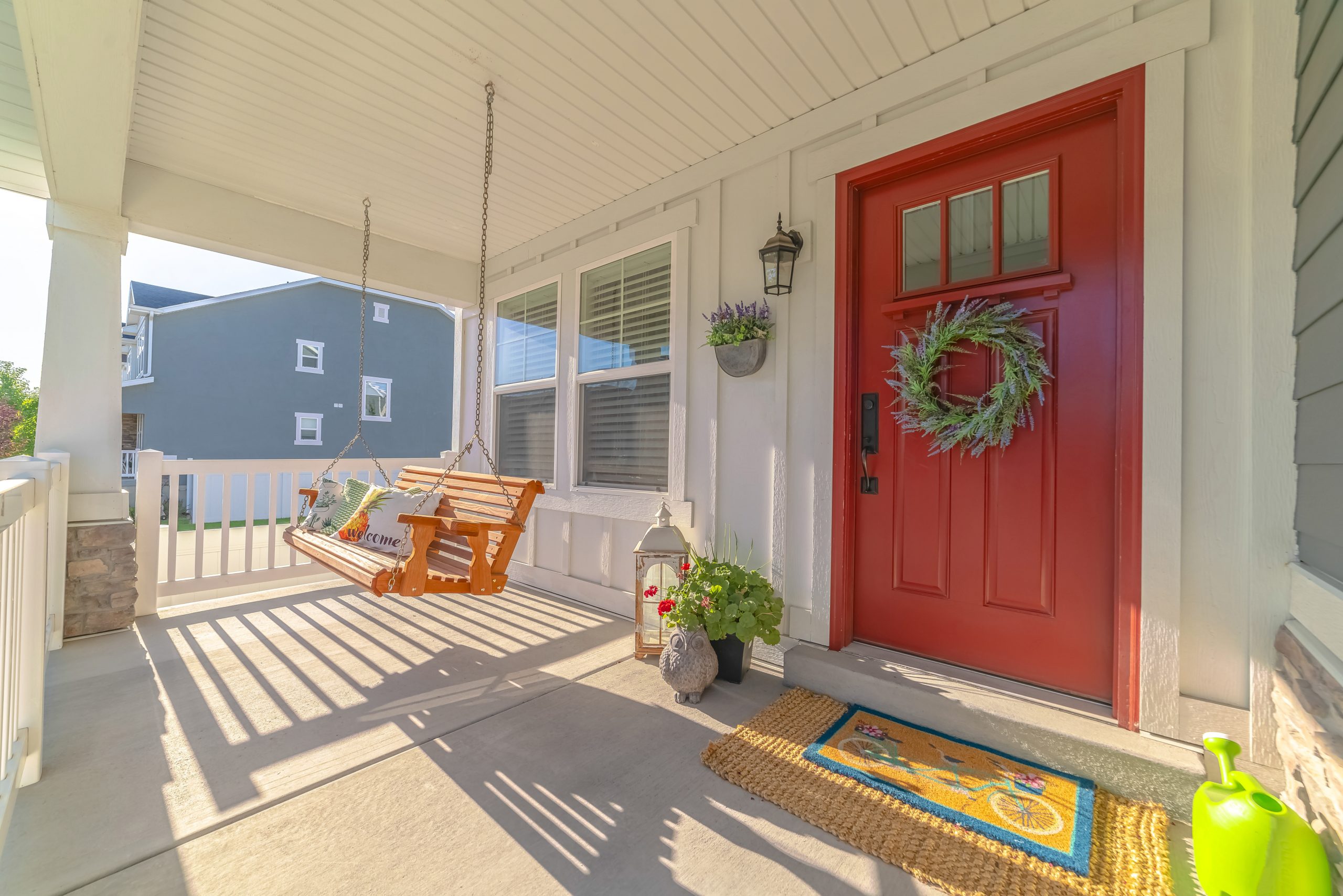 There are all kinds of names for different parts of your home. Some are easy to remember, like the kitchen, bedroom, bathrooms, and living rooms. But other terms can easily be interchanged, and it's understandable if you're confused by them—for instance, the veranda, balcony, and terrace are easily mixed up by most people.
When it comes to outdoor areas, there are specific terms that can also be downright confusing. The terms 'porch' and 'deck' can easily be mixed up. Most people might interchange these words, and it won't matter. But if you're planning to build either one, you'll have to know the difference. This is because deck contractors have to know if you're looking to build a porch or a deck specifically. Thankfully, although the difference is subtle, it's easy to tell them apart once you know what to look for.
What is a Deck?
A deck is an outdoor construction with a flat surface and can support any weight. Often, you'll find that decks are elevated from the ground, and they can be connected to a home or a building. Since it's elevated, many are equipped with railings for safety.
Perhaps its main difference from porches is that it doesn't have a roof. Instead, pergolas or canopies are used for extra shading. Some even place beach beds because it's a great area to relax under the sun. These areas can also be used as sitting areas or dining areas—some homes even equip their decks with cooking and grilling areas.
In urban areas, some residential buildings are equipped with rooftop decks. These areas make great outdoor spaces that can offer people greenery and landscaping. These places are often called 'skyparks' and can be a great place to relax if you're living in a busy city.
Professionals like these Northern Virginia deck builders can tell you the best materials to use depending on your area, home, and needs, like treated lumber, aluminum, composite materials, and composite lumber. Treated lumber is better than regular wood because it can resist wear and tear from exposure to the elements.
Pros and Cons of Decks
Building a deck can increase the value of your home, although building it in the first placer can be pricey. But if the ground underneath it is unusable as a garden or is uneven, a deck is a fantastic solution and allows you to maximize the outdoor aspect of your property.
You'll also need to commit yourself to maintenance such as washing and sealing, especially if you're using wood. Wood also has a shorter lifespan, but there are other materials available that can last longer.
Furthermore, you might need to get a permit to build a deck and be wary of the weight limit. But once you have a deck, it's a fantastic area that you can customize to fit whatever purpose you want. It can also give you an excellent view depending on how high it's elevated.
What's a Porch?
Essentially, a porch is an outdoor part of a house that is fully or partially covered by a roof. It's usually found at the entrance of a home or a building. It's an area that people can sit and relax in if they want to get some air. Many people decorate it with hanging plants, a sitting area, and even a porch swing bed.
You can even see porches in religious architecture, such as the Chartres Cathedral. Of course, the design is much different from the homey porches we see in suburban neighborhoods. But you can expect porches to come in varying designs and sizes. They can even be called other names depending on their differences—for instance, a stoop is a small porch you can find at the top of stairs in a building entrance. Depending on what part of the world you are in, there are all kinds of porches with varying names.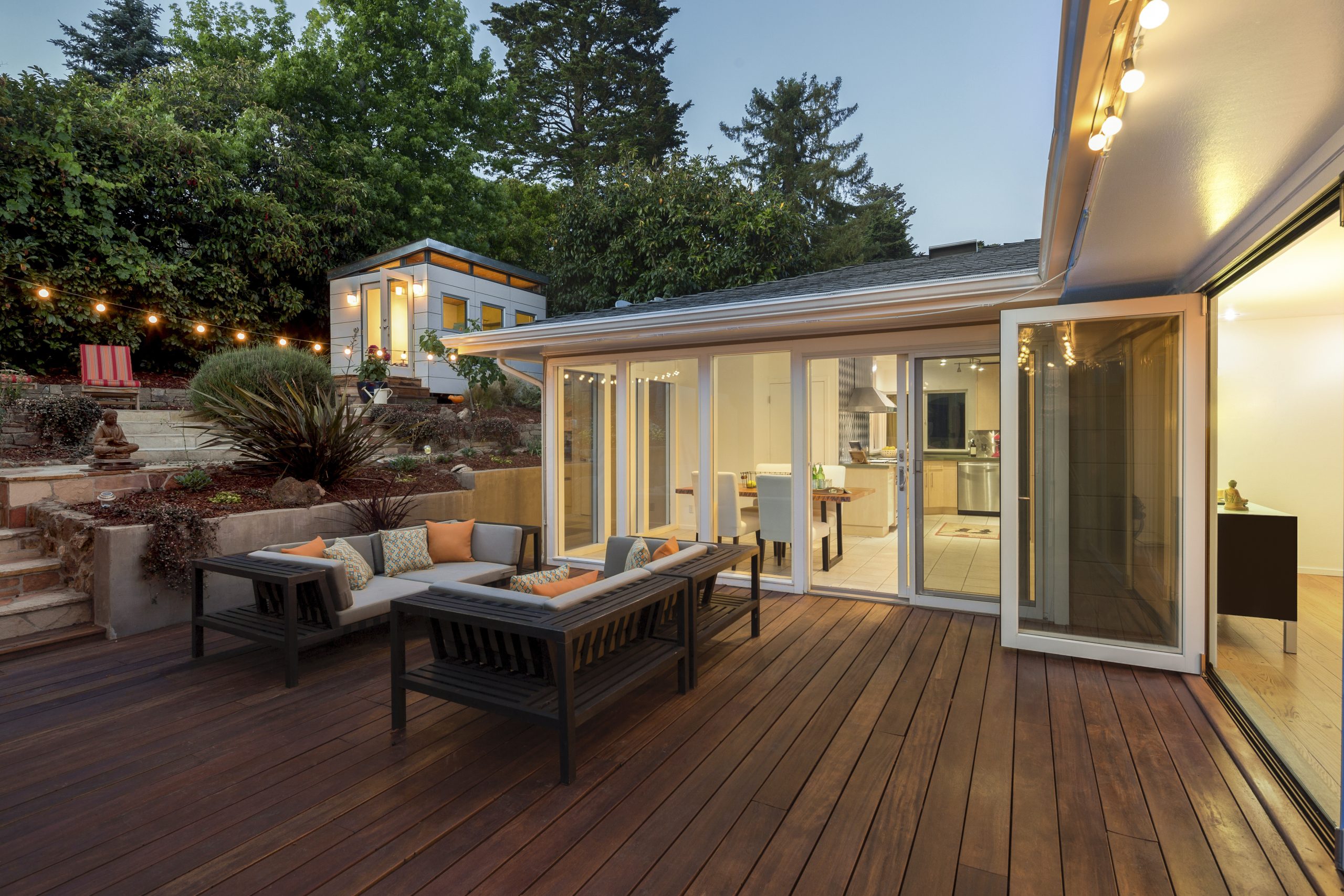 They also be built from several materials such as wood, plastic lumber, aluminum, and recycled materials. But similar to decks, if wood is used then it needs to be treated so it can resist outdoor elements. Still, chemically treated wood can be harmful to the environment and people's health. Therefore, it's best to go with types of lumber that can naturally withstand decay such as cedar, redwood, and ipé.
Pros and Cons of Porches
A porch is great for when you want to spend a bit of time outdoors and want a bit of shade. It's perfect for rainy and sunny days since it can provide you and your home protection. It can also keep homes at a lower temperature. And if you have your porch screened, you can also keep bugs away. However, some people don't like the addition of screens since it makes the porch seem a little dim. Customizing it with a skylight or adding some gorgeous light fixtures would be fantastic solutions.
Conclusion
Porches and decks are similar in that they're both outdoor areas for a home. The main difference is that a porch has a roof above it, but the way you can use and decorate a deck or porch can be similar. Either way, you'll be glad to have an outdoor space to relax and breathe in some fresh air.