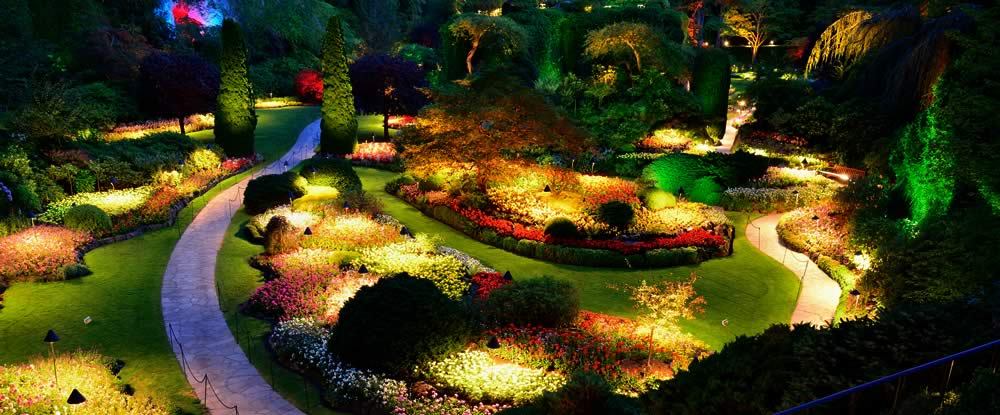 To make the most out of your residential property, it's not enough that you only focus on how your interiors look and function. As a homeowner, you should also exert the same time and effort in improving the appearance of your home's exteriors, as these can affect the curb appeal of your property, the value of your home, and the safety of the entire household.
Contrary to popular belief, installing outdoor lighting is a necessity in every home. In fact, as a homeowner, you should prioritize installing outdoor lighting as soon as possible, as these provide the following benefits:
Enhances Beauty And Curb Appeal
Since it's one of the first things people will see in a property, it's common for homeowners to spend money on improving how their outdoor space looks. This is also one reason they'll hire landscapers to plant and maintain different types of plants.
If you're fond of doing the same, installing outdoor lighting will ensure that your efforts in improving your curb appeal are showcased 24/7. With professionally installed outdoor lighting, your property will stand out from the neighborhood because it's well-lit even during nighttime.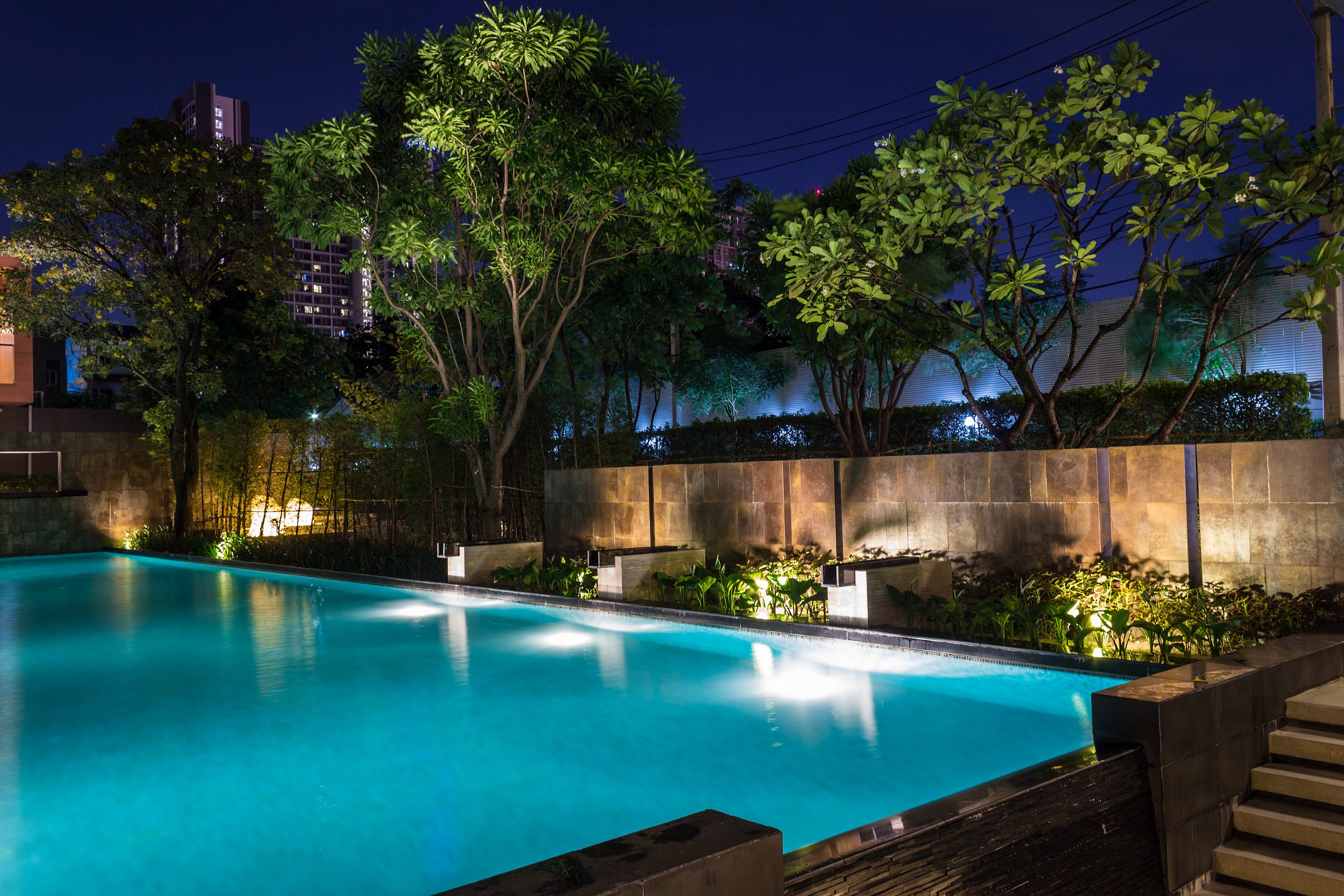 To take it up a notch, you can even strategically place your outdoor lighting to highlight the best features of your outdoor space. For instance, if you want to showcase how well-maintained your garden is, you can invest in landscape lighting from reliable websites like https://washingtonoutdoorlighting.com/outdoor-landscape-lighting/ and direct your outdoor lights to these areas. You can also direct your outdoor lights upward so your newly painted or brick exterior walls will be seen at night.
When using outdoor lighting to enhance beauty and curb appeal, these tips can be useful:
Create accent illumination using outdoor spot lighting: If you want to show off large trees, blooming plants, or other architectural elements on your property, use spot lighting.
Hide lighting behind plants: For your outdoor space to look polished and clean, hide lighting behind your plants. This can do wonders, especially if you're planning to invest in big and bulky outdoor lights.
Having a large outdoor space is always an advantage because you can do a lot of things with it. Depending on your budget, you can install a deck, patio, or even a driveway. You can even add a garage or extend the one that you currently have.
However, you won't be able to maximize any of these upgrades if you don't have any outdoor lighting. Instead of improving the functionality and appeal of your property, these upgrades will only cause injuries and accidents at night.
Having a safer home is another benefit you can experience when you have outdoor lighting. As seen on this video. You can install outdoor lighting to illuminate your driveway, so you won't have any problems seeing any obstructions. This is especially important if your pets and children love to roam around the property after sunset.
You can also install outdoor lighting that illuminates your stairs and other paths in your outdoor space. If your garden or lawn has uneven surfaces that might cause trips and falls, you can also utilize outdoor lighting to make these areas more visible.
With a well-lit outdoor space, you and your entire family will be safer outdoors. This will give you peace of mind knowing that everyone will have fun and remain safe when they're in your outdoor space.
More often than not, you've saved a lot of money or waited for years before you bought your house. Residential properties are generally expensive, which is why only a few people can afford to invest in it.
But all of your efforts to save and wait will be useless if your home will become susceptible to burglary and other criminal activities. According to statistics, a burglary happens every 26 seconds, and homeowners lose an average of USD$2,799 when these fraudulent activities take place.
If you want to keep your property more secure, invest in outdoor lighting as soon as possible. Contrary to popular belief, you don't have to invest in complex technologies to deter criminals from your property—making your outdoor space well-lit is usually enough to do the trick.
When your property is too bright from strategically placed outdoor lighting, criminals will be discouraged to target your home as their faces will be visible, and they won't have any hiding spots around your property. This is one of the reasons adjusting your outdoor lighting to illuminate entry points, such as doors and windows, is important.
Although expensive, a lot of people are still investing in real estate properties because this endeavor will allow them to earn a profit in the long run. The value of homes naturally increases over time because there is a consistent demand for housing. As this demand increases, expect that the value of homes will also increase.
The value of a house naturally increases on its own but do you know that certain home improvements can also impact its value? Home improvements that can make your property more functional and appealing can increase its value, especially if these features aren't available in other properties.
Installing outdoor lighting is one of those projects that can boost the value of your home. This works because outdoor lighting can improve the safety and security of your property, as well as its curb appeal. The right outdoor lighting will also allow you to showcase different design elements on your property and even make it look bigger.
Extends Use Of Your Outdoor Space
As mentioned, you can do a lot of things with your outdoor space. Aside from a deck, patio, or driveway, you can install a basketball or volleyball court, and even a pool in the area. If you're fond of entertaining guests, installing an outdoor kitchen can be a great option.
Any upgrade you'll make to your outdoor space will make the area more functional, but more often than not, you won't be able to use any of these at night. It'll be challenging for anyone to make use of these areas if they're too dark. How can you play with your friends if you can't even see the court? Do you think you'll love soaking in the pool if it's pitch black all around?
Another benefit you can get from outdoor lighting is being able to use your outdoor space for extended periods. Since outdoor lighting can effectively illuminate your space at night, you won't have any problems using your outdoor space even when it's dark.
Installing outdoor lighting will enable you to utilize your outdoor space better as you won't have to limit your use. With outdoor lighting, you can play and swim outdoors with your friends and family even until midnight.
Transforms Your Space All-Year Long
Depending on your location, you might be able to experience two, three, or four seasons in a year. Some countries, like Bangladesh, even experience six different seasons in a year.
Aside from the changes in the temperature, these seasons can also cause changes visually. You'll be able to see snow during the winter months and blooming plants during spring as there's more sunlight during these months.
Having outdoor lighting will allow your property to create many different ambiances depending on the season. Your outdoor space will look and feel different when your lighting illuminates the fresh snowfall, or when it showcases the blooming plants.
The ability of outdoor lighting to illuminate your outdoor space as the seasons change will make your property look new all year long!
Another reason some homeowners are reluctant to invest in outdoor lighting is because they think that they need to be tech-savvy to control this fixture. They think that they need to master certain skills in order to fully operate and control their outdoor lighting. However, this isn't true because most outdoor lighting is very easy to use. Even those who don't like technology won't have any problems controlling this fixture.
Nowadays, you can invest in outdoor lighting that automatically turns on when it detects darkness or movement, and then turns off when it's bright or if the area is still. This convenient feature allows you to switch the lights on and off without having to manually press a button.
Moreover, companies that install outdoor lighting offer service programs to ensure that your outdoor lighting continues to perform properly and problems are addressed as soon as possible. With their help, you won't have any problems maximizing your outdoor lighting for years!
Work With Pros
Now that you're convinced of how important outdoor lighting is, it's time to find contractors who can supply and install these fixtures. Make sure that you only pay for contractors who can offer different outdoor lighting fixtures, so you can choose one that suits your home's theme and has the experience and tools to install these on your property.
The sooner you find reputable contractors, the sooner you and your household can experience the benefits of having outdoor lighting!