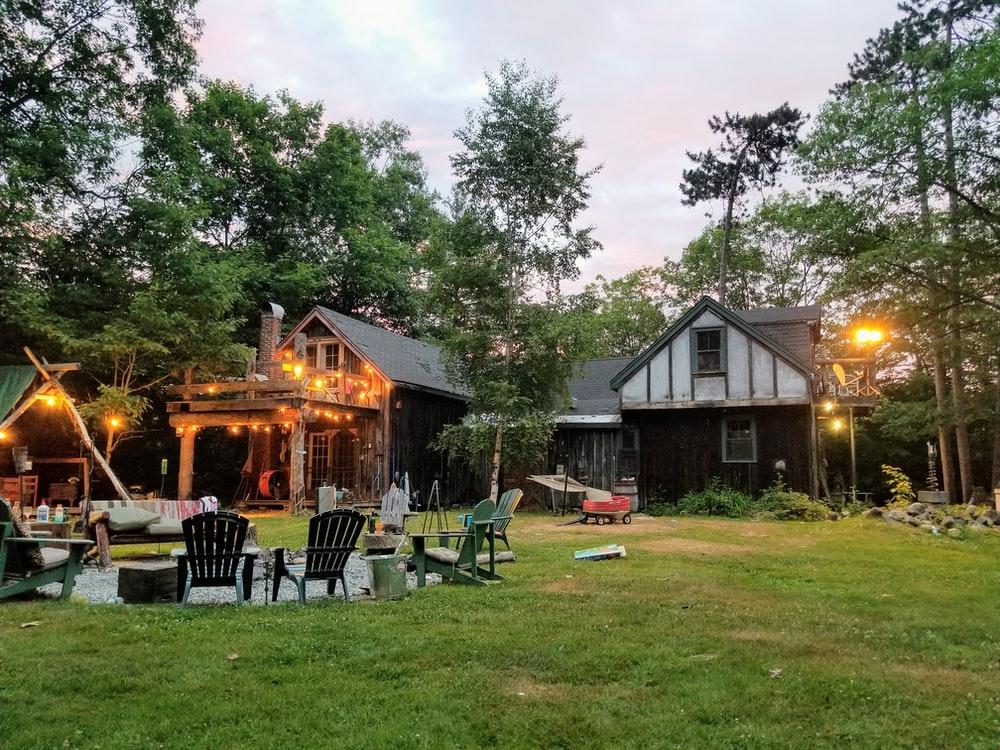 With summer just around the corner, we'll all be looking forward to spending more time outdoors enjoying those long, warm evenings while getting more fresh air. With this in mind, there is no better time to start thinking about ways to improve your outdoor space so you can make greater use of what is available right on your doorstep.
An outdoor living space is becoming increasingly important, especially as people become more aware of the mental health benefits of being close to nature. You don't need to stress about breaking the budget either, because when it comes to improving your outdoor area you can make small changes, as opposed to a complete overhaul. Furthermore, you shouldn't feel limited by space, as there is always potential to work with whatever space you have. Here are a few tips that should provide some inspiration, no matter what your budget is:
Create an Al-Fresco Dining Area
There is no better reason to get outdoors than a little bit of outdoor dining. Rattan dining sets are very popular at the moment, and will help provide a rustic atmosphere for al-fresco dining experiences. If you've got outdoor furniture, be sure to invest in some covers to provide protection against the elements.
Lighting Can Make a World of Difference
A great way to ensure that your outdoor area is fully functional after the sun goes down is to introduce a little bit of outdoor lighting. Solar powered fairy lights are an energy-efficient way to create a whimsical atmosphere, and lanterns are a playful addition too.
Introduce a Few Low Maintenance Pot Plants
Regardless of the size of your space, pot plants can be used to add a little life to a backyard setting. A lawn isn't for everyone, as it often needs a lot of attention, but hanging plants or potted succulents are low-maintenance solutions that can work for even the laziest gardeners.
Add Texture With Textiles
Another lovely way of creating a homely atmosphere in your garden is through the use of textiles. Outdoor rugs and a few throws can make it more appealing for people to spend time enjoying the garden, even when the weather gets a little nippy. Bear in mind that textiles can weather over time, so try to put them into storage if the elements start to get out of hand.
Brighten Things Up With Color
Most people tend to opt for neutrals when designing an outdoor space, but why not be a little quirky and throw in a pop of color. Color helps create a feel of summer so go for bright yellows, oranges and blues to liven up the outdoor space. Whether it is with furniture, cushions of flowers it's easy to introduce color to the mix.
Revamping your outdoor space doesn't need to cost a great deal. With just a little forethought, it's possible to upgrade your outdoor space with a few simple touches. By making your garden a little more comfortable, you and your family can look forward to enjoying many a balmy, summer night, getting your daily dose of fresh air without having to travel very far at all.