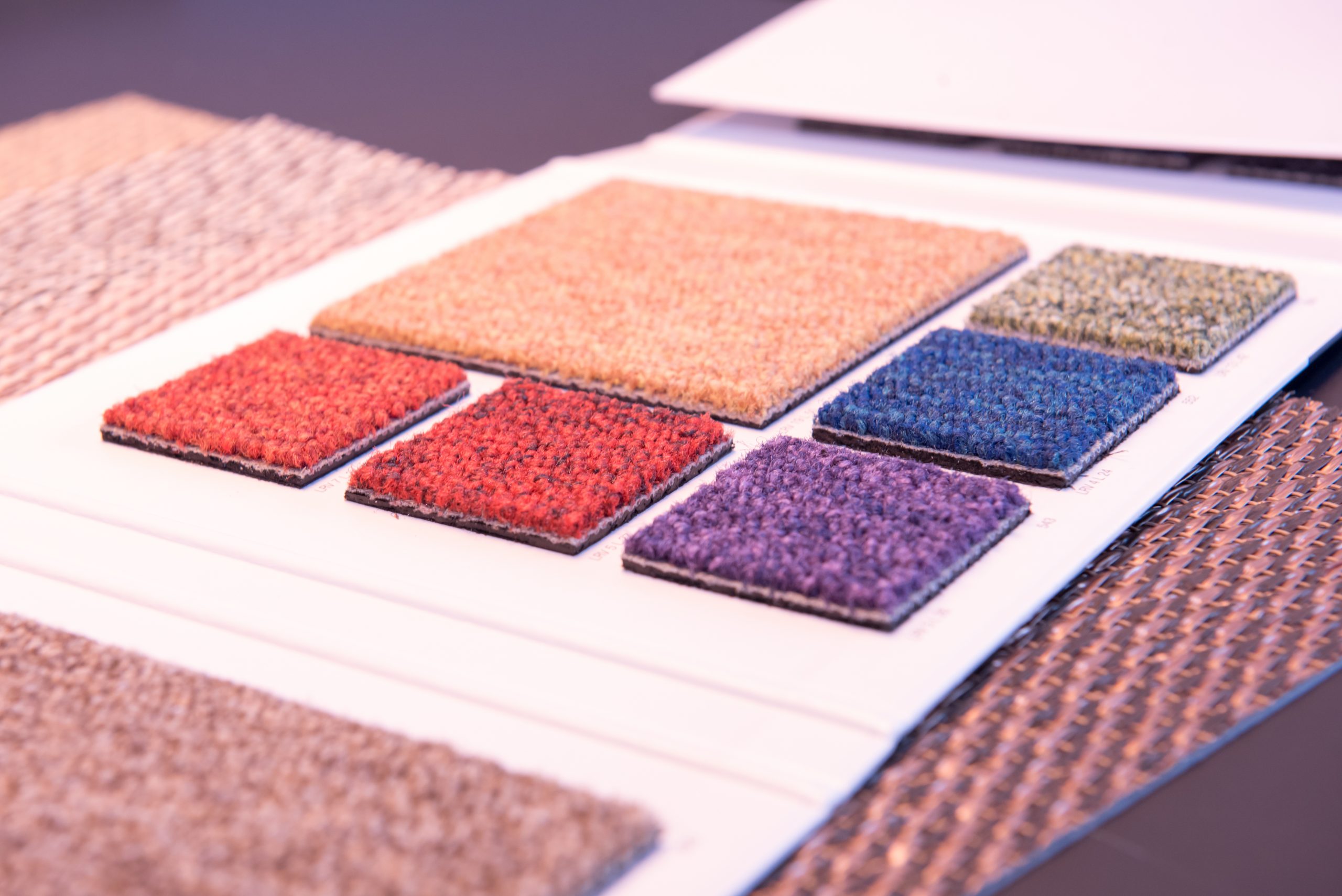 A big decision you'll make in any space's overall design is the flooring you'll choose. Remember that the surface you'll step on once you enter an area is your first impression of it. Additionally, since flooring takes up a considerable portion of your budget, it's a choice that you should carefully consider.
Among the flooring choices in the market today, carpet tiles are an option that's worth checking out. This is because carpet tiles offer several advantages, especially for practicality, such as thermal qualities, superior comfort, attractive acoustic, and better safety, unlike the hard surface options.
What Are Carpet Tiles?
Carpet tiles were introduced into the market back in the mid-twentieth century. Carpet tiles, or carpet squares, are individual tiles of carpeting material that you can slot together. Generally, carpet tiles have a layer of pile fibers tufted into a main support, which is reinforced by a second layer.
When it comes to their design, they ensure an accessible, self-serve flooring alternative that allows homeowners to easily install them without requiring a professional to tackle the task. Aside from the convenience of carpet tiles, you can find a wide selection of combinations of designs available.
With this in mind, carpet tiles are ideal for imparting a vibrant ambiance to a room. Although the latest trends continue to favor hardwood, vinyl, broadloom carpet, or laminate flooring options for homes, carpet tiles continue to grow in popularity in the commercial market. Classrooms, offices, and several industrial spaces usually have carpet tiles due to their low-maintenance requirement, durability, and efficiency.
What Are The Available Styles?
Carpet tiles were popular in homes back in the sixties and seventies due to their design and color choices. The latest developments in technology now made it possible for carpet tiles to be available in various colors and designs. You can even find patterned carpet tiles.
While the staple of the carpet tile is the boxy shape where a pattern flows seamlessly, it's common to find geometric, alternative shapes. These designs are becoming a popular option for many office spaces.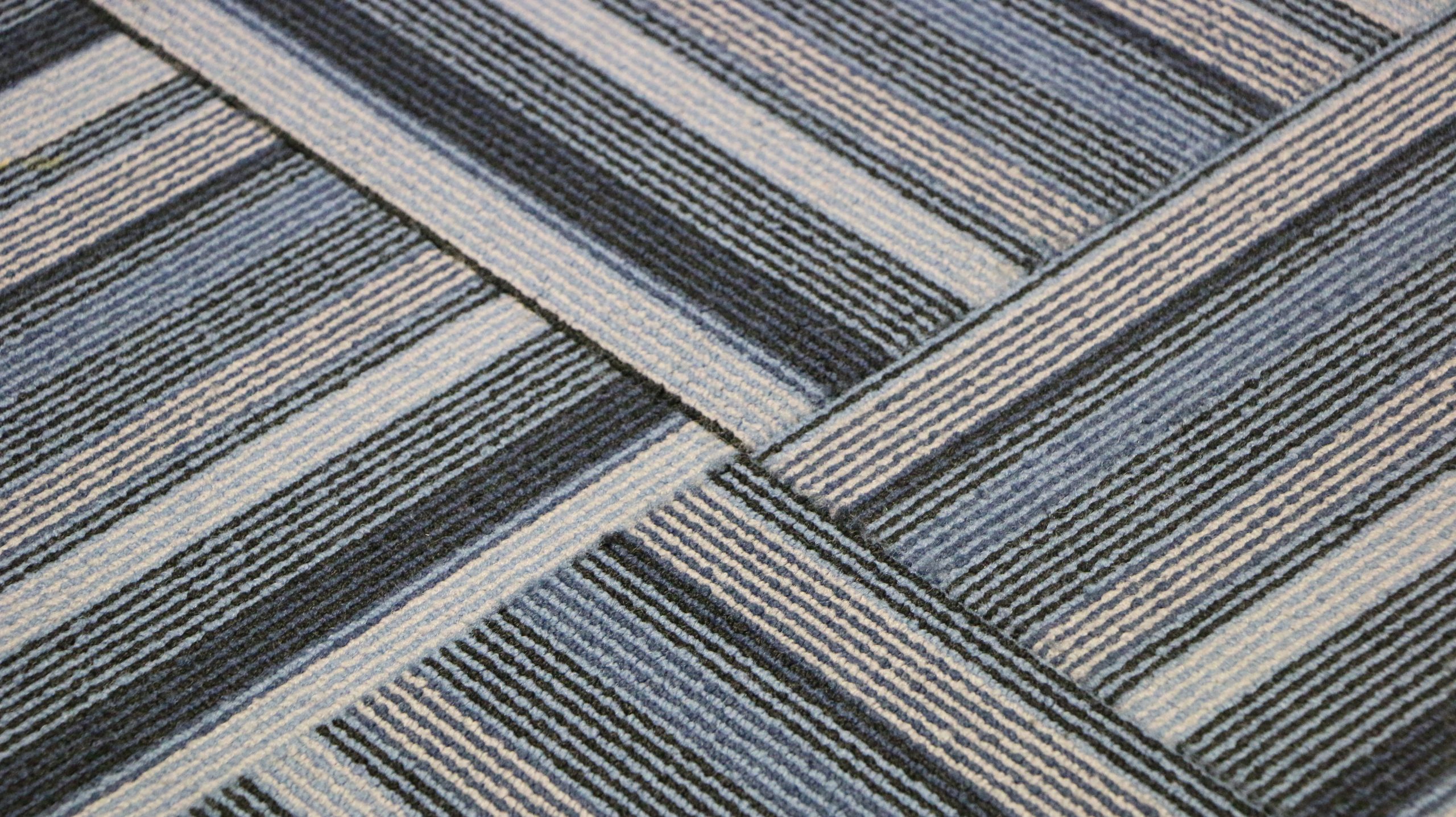 Carpet tiles utilize various pile yarns in their structure, and there are multiple materials with their corresponding benefits. The most popular is nylon, which is recyclable and boasts superior performance in any space. There are also carpet tiles in other materials such as recycled polyester (PET), wool, and polypropylene.
What Are The Types Of Carpet Tiles?
When it comes to its construction, carpet tiles can be tufted, woven, or needle punched. Although most carpet tiles are tufted, it's best to learn more about the other options to make the right choice.
Here are some of the popular carpet tiles:
Around 95% of all the commercial carpet tiles on the market are tufted. Most of the carpet tiles you'll find in the market are like these because they have a rapid production time, affordable price, and comes in various designs.
Although tufted carpet tiles will work best for most projects, it might not be the right choice if you're after superior quality and endurance.
Woven carpet has been the only option until the 1950s. The carpet undergoes production via a loom. Even though there are more convenient and modern ways of crafting carpet tiles, woven carpets are still available in the market as some still love the vintage look it brings.
Woven carpeting remains a popular choice due to its superior quality and durability since it boasts natural materials. When it comes to high-end projects, whether for residential or commercial purposes, woven carpet tiles are the best choice.
Needle Punched Carpet Tiles
One of the features that make needle punched carpets stand out is that they dry rapidly, colorfast, and resistant to sunlight and fading. Although it's a practical choice, they lack versatility when it comes to texture and appearance.
The needle-punched carpets are a suitable choice as entry mats but not for general use.
What Are The Sizes Of Carpet Tiles?
The standard size of carpet tiles in the market is 50 x 50 cm, but you can find variants in other dimensions or formats. Today, you can find unusual shapes that fit individual rooms or achieve a specific effect. However, these irregular shapes might have a higher price tag, and some may require a level of proficiency to install.
Conclusion
Carpet tiles are the ideal choice if you want good-quality flooring for your home. The flooring option is increasingly growing in popularity as a commercial or even industrial flooring option. Depending on your specific needs, carpet tiles will boost the overall appeal of any space.