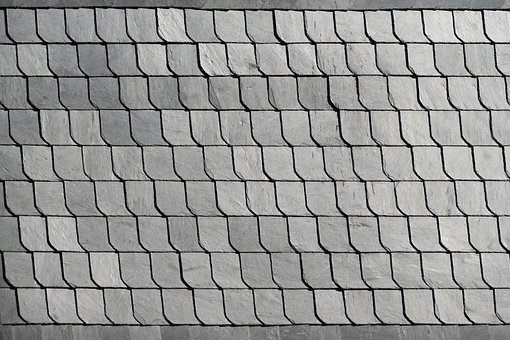 When the time comes to replace your roof, you may feel worried about making the right decision; after all, this is not something that you will be doing every year. You are looking forward to updating the look of your home and, if possible, increasing the value of your property. That is why it is so important to become familiar with the shingle options out there and learn which one will work best with your home's architectural style and budget. Let's have a look at what the best roofing shingles of 2021 are.
Asphalt Shingles
Asphalt shingles have grown in popularity since they are affordable in price and come in several colors and finishes that can improve the look of any home. Additionally, they are long-lasting and easy to install. Depending on your taste and budget, you may choose 3-tab, dimensional, or luxury asphalt shingles.
Slate Shingles
Slate roof shingles are made from natural stone and quarried directly from the earth. Slate tile's high mica content not only gives it its unique texture and look but its low-level shine, as well. Slate shingles require installers who are experts at working with this material, but they are beautiful and long-lasting.
Metal Roof Shingles
Metal roof shingles are made to mimic just about all other possible roofing materials used on sloped roofs, such as slate, ceramic, asphalt, and cedar shake. From the street, it is hard to tell the difference between the metal shingles and their counterparts. Also, metal can have a pleasing appearance, as it happens with zinc, copper, aluminum, or steel tiles. There are two types of metal shingles: G-90 galvanized steel coated with a protective layer of zinc plating and shingles finished with stone granules, also called stone-coated steel tiles.
Concrete Tiles
Concrete tiles are made by mixing sand, cement, and water and molding them under heat and high pressure. While the finished surface of concrete may remain plain, it is also possible to paint it to give it a unique look. Concrete tiles are available in three styles: flat, with no curves, low profile, with a small curve, and high profile, which has a large curve.
Concrete tiles can simulate other looks, including clay, wood, slate, or stone, and offer high durability.
Clay Tiles
Clay tiles are made by baking molded clay. Their density is determined by how long they are heated and at what temperature. They range in color, from white to yellow, orange, or brown. The most common color of clay tiles being terracotta. The high temperatures used to bake them helps bond the color to clay tiles so it will never fade. They are durable and highly insulating.
Architectural Shingles
Architectural shingles are made of asphalt and fiberglass with a mat-type backing. They also have a top layer of granules that makes them last a long time. These shingles are also infused with color to intensify their look.
Solar Shingles
Solar shingles are designed to look like asphalt shingles. They offer the same durability and flexibility as other shingles while harnessing the sun's energy to generate power for your home. Solar shingles are lightweight and easy to install and are designed to withstand all types of weather. Click universalrfg.com for more information on these and other roofing options.