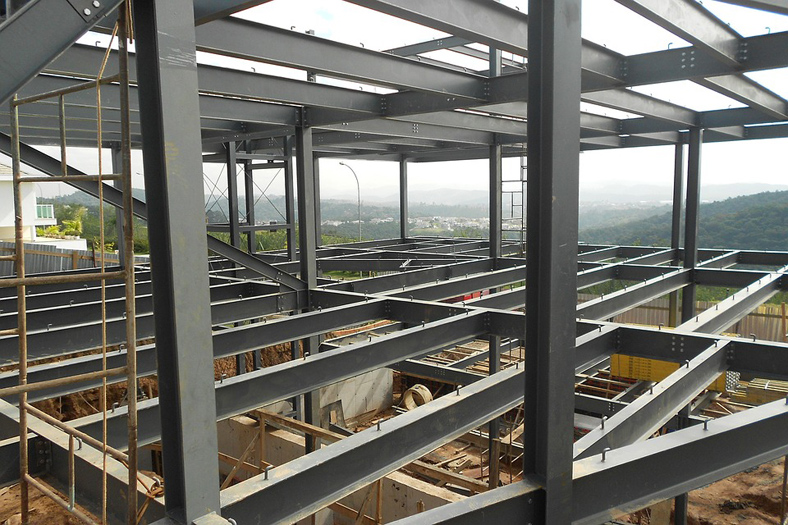 Aluminum systems are becoming more and more popular in the construction industry and the reasons behind this trend are fairly obvious. Compared to other systems on the market, aluminium has many distinct advantages which make it perfect for exterior applications on buildings such as balconies, staircases and roofing materials. After all, aluminium systems come with some unique benefits that cannot be found in other types of systems such as galvanised steel or stainless steel.
This article by Aluprof will introduce you to what exactly makes aluminium such an attractive material in this field and how it differs from other options available to you.
1) Why is aluminium so popular these days?
The question should be why not? Aluminum is used in everything from packaging, to appliances, to cars. This lightweight metal is corrosion resistant and will last virtually forever if it's well cared for. With that said, there are two other reasons why aluminum systems are so popular right now; energy efficiency and durability. Although steel has come a long way when it comes to energy efficiency, aluminium systems are really where it's at—up to 40% more efficient than their steel counterparts.
Not only is aluminium more energy efficient, but it's also more durable. Even though they're very lightweight, aluminum frames are virtually indestructible—more so than steel frames in fact. If you've ever dropped a steel toolbox or ladder, then you know that most of them will bend or warp pretty easily. Aluminum on the other hand, requires lots of force to bend or warp (if you can do it at all), making them ideal for transporting materials on site.
2) Advantages of using aluminium for building?
The first advantage of using aluminium in construction is that it is easy to cut, bend and shape. This makes it possible to create many different shapes with ease. The fact that aluminium is resistant to corrosion also makes it useful in construction, as components will not rust or corrode, which would compromise their durability. Finally, aluminium can be recycled over and over again without losing any of its characteristics – unlike wood or steel – making it an ideal choice for sustainability purposes.
However, using aluminium in construction is not without its disadvantages. Aluminium is very light, which makes it easy to transport and cut; however, it is also relatively weak compared to other materials that are used in construction. Although aluminium is very resistant to corrosion when compared with wood or steel, it can be vulnerable to galvanic corrosion if dissimilar metals come into contact with each other in salty water. Also, unlike wood or steel, aluminium does not absorb thermal energy when exposed to high temperatures so cannot be used in fireproofing applications.
3) Types of aluminium used in construction
There are a number of common alloys used in construction, including: 6061-T6, 2014-T3, and 5052. Each has different characteristics that make it preferable to use in certain situations. Knowing how to spot each can help you decide which types of aluminium you want to incorporate into your building process. In general, you want to look for alloys with higher strength-to-weight ratios. You'll also want metals that have been cold worked so they retain some flexibility and aren't overly brittle. Check out these three different aluminium systems if you're looking to include aluminium in your next construction project!
6061-T6 Aluminum: 6061-T6 is a popular type of aluminium alloy because it's strong and lightweight. However, it does have some drawbacks as well. For example, 6061-T6 may be too brittle to use in applications where there's a lot of stress or force. Since it's only given a light cold working process, it retains much of its brittleness and any bends made to it will likely result in cracks if stressed beyond what it can handle. It also may warp over time due to uneven cooling during manufacturing.
4) Which are the common building materials made from aluminium?
Aluminum has proven to be one of the most versatile and easy-to-use materials when it comes to developing building materials. In fact, in some cases aluminum actually outperforms traditional materials. For example, when exposed to atmospheric corrosion aluminum is very durable against salt spray and wear from sandblasting. Aluminum is also resistant to rusting when exposed to oxygenated environments. On top of that, aluminum can be easily painted in a multitude of ways allowing you a wide range of design options. This makes it a perfect material for building cladding systems where aesthetics are everything.
A new building material being created from aluminum is a system that consists of a metal frame covered in a layer of a strong synthetic material known as polyethylene. This new building material can be used to create some truly stunning structures, ranging from walls to arches and even roofs. The benefits of these aluminum composite panels are numerous. For one, they look great! Not only do they give your structure a unique and striking appearance, but because polyethylene is able to be manufactured in so many different colors you're practically limited only by your imagination when it comes to creating something really special.
5) How the system fits into the construction process
A building is more than just its walls and roof. It needs floors, too—and ceilings, of course—and often plumbing, heating, electrical systems. That's where systems come in. They're basically components that save space and money because they're designed to be used over and over again on multiple projects. Take doors or windows: they have specific requirements when it comes to size and accessibility; when you're specifying them for a project, it can also be challenging to know if you're getting a good deal on quality products from reputable suppliers.
A window system, for example, is more than just windows. It includes everything needed to make them energy efficient and watertight, including hardware and installation accessories. A full window system can include around 20 products, which makes specifying easier than choosing each component individually. Plus, when you specify a complete system rather than just individual components, you don't need to worry about compatibility—the whole thing is compatible because it was designed that way.