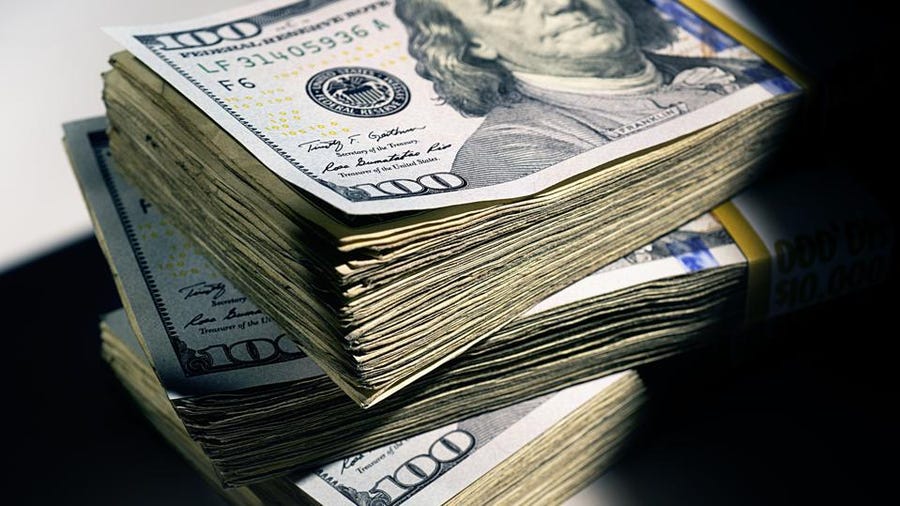 If you have several different outstanding debts – for example, credit cards, overdrafts, and loans – then you might be considering debt consolidation as a way to make it easier to keep up with all your different repayments. Whether this method is a good idea for you or not depends on a few different factors, and there are both pros and cons to taking this approach. Here's a quick overview of what debt consolidation is, and how to decide if it is an option that you want to move forward with.
What is debt consolidation?
Debt consolidation is where you take all (or many) of your existing debts and merge them into one to make the monthly repayments easier to handle. So, for example, if you currently owe money on a couple of different credit cards and an outstanding short-term loan, you could borrow enough money to pay all three of them off and then just make one repayment every month to the new lender.
On the face of it, debt consolidation sounds like a logical idea; however, be sure to check all the pros and cons below before rushing into a decision. Similarly, you should always go through a regulated and authorized lender to ensure that you are protected. Make sure that you read the fine print closely before signing anything and get a friend or family member to take a look over the contract with you if you don't feel confident.
Pros of debt consolidation
Choosing to consolidate your debt can have a number of advantages. For instance, it can streamline your repayments by combining them all into one, thereby making it much easier for you to keep up with how much you owe, when you need to make the payments, what the terms and interest rates are, and so on. This makes it less likely that you will miss a payment, helping you to keep your credit score up. Having a good credit score will be important if you want to apply for a mortgage, credit card, loan, or other similar financial product, and late repayments can have a negative impact on yours.
Depending on your personal financial situation and the type of debt you currently have, there is also a chance that debt consolidation could enable you to lower the interest rate that you are paying. For example, if you originally took out some loans to pay medical bills and remodel your kitchen, and since then, your credit score has improved, you may now have access to better rates or even entirely different financial products.
Finally, debt consolidation can also reduce the amount that you have to repay every month. This may make it easier for you to keep up with the repayments or leave you with a little extra money every month that you can put into savings.
Cons of debt consolidation
There are also some potential downsides to debt consolidation that must be taken into consideration. Same day loan broker CashLady.com told us, "Firstly, the reason that your monthly repayments might fall is because your new loan term is longer. That means that overall, the amount of interest you pay could be higher. As such, it's important to calculate exactly how much you will have to pay over the entire life of the loan and then compare that to how much you will pay if you keep your existing debts as they are. This will help you to work out which option is the most advantageous for you. Debt consolidation can also come with extra fees, so be sure you know the total cost before making your choice".
Similarly, if your credit score has gone down recently, there is a chance that you will be charged a higher interest rate on any new loan you apply for. In that case, sticking with your current debts might actually be the prudent option. If you're unsure of what your credit score is, you can check through a company such as ClearScore. You can attempt to raise yours by registering to vote, checking for any inaccuracies in your current credit report and having them corrected, ensuring that you are not late on any payments, and not maxing out your credit limits.
Alternatives to debt consolidation
There are a number of alternatives to debt consolidation that you can explore, including a balance transfer credit card, filing for bankruptcy, and debt settlement. However, each of these comes with its own pros and cons, so be sure to research each one thoroughly before making your final decision.
One important step to take first is to try and stick to a strict budget that will enable you to pay off your debts without incurring any more. There are a number of ways that you can reduce your outgoings, leaving you with more money at the end of each month that you can then put towards your loan repayments or other debt. For example:
Bring a homemade lunch to the office instead of buying food at a cafe
Cook dinner at home instead of eating out or ordering in
Make a strict shopping list when you go to the grocery store
Try buying cheaper brands rather than expensive names
Cut back on the amount of water, gas and electricity you use to help both the environment and your wallet
Look for cheap or free activities to do in your local area
Cancel any subscriptions you have that you no longer use, or see if you can switch to a cheaper plan
Sell items that you no longer want or use online
Check out thrift stores for bargains
Mend clothes when they have holes or rips, instead of buying new ones
Use a library instead of buying books, or buy them secondhand
Shop around for better deals on your insurance, cellphone, utilities, and other similar expenditures
Have regular no spend days
Make the most of vouchers, loyalty schemes and discount codes
Travel in off-peak seasons or at off-peak times to save on both regular journeys and vacations
Make it a rule to wait a day before making any non-essential purchases