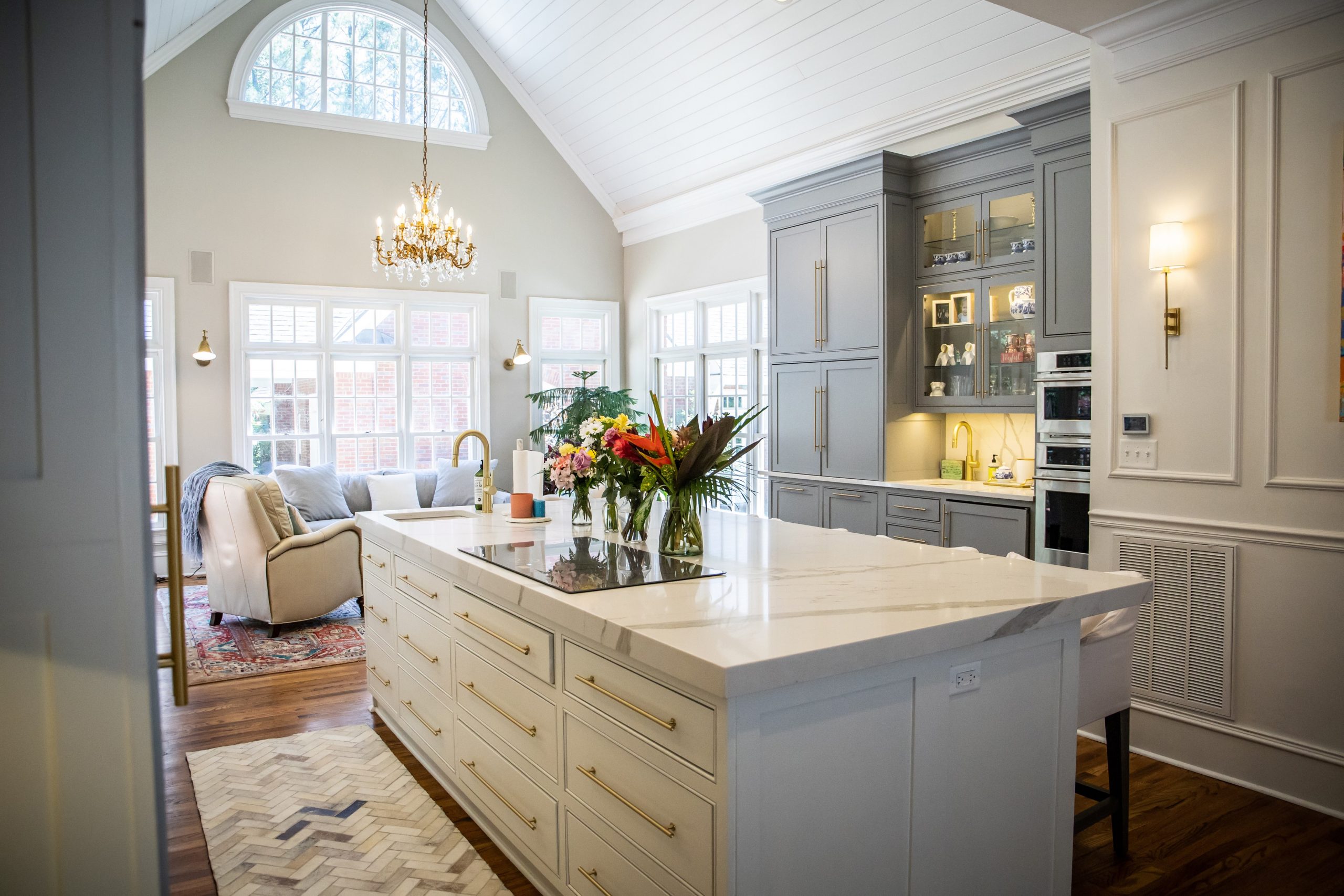 Most homeowners would agree—it's the kitchen that's considered the heart of every home. However, its function, structure, and design are bound to change over time. Maybe a few years ago, you wanted a country-style kitchen complete with vintage signage and brightly colored elements. Or perhaps you kind of scaled it back and staged a minimalist design for a change. But now, you want something new, something modern and sophisticated. You want to give your kitchen yet again another makeover.
It's All About Aesthetics And Functionality
Modernizing a kitchen isn't all about aesthetics. Yes, you want it to look contemporary and sophisticated. But still, it needs to walk the talk. In other words, modernity should also be seen and experienced from how the kitchen functions and operates.
So, if you're ready, dig in and find out some ways to give your kitchen a modern, sophisticated look.
1. Give It A Breath Of Fresh Color
What better way to give any livable space a transformation than to paint with a modern color? A new coat of fresh and elegant paint should do the trick if you want to achieve a different level of extravagance and novelty. Textures and colors like cream and beige would look perfect with a combination of matte, distressed, or high-gloss finishes here and there. For a guaranteed air of sophistication, go for muted tones such as charcoal or champagne.
While white, black, gold, or silver may seem modern at first glance, these standard colors would pale in comparison if you're to mix them with colors that bring an extra layer of luxury and elegance. Just imagine how stunning it'd be if you match it with an equally modern style of painted cabinets. For a more striking look, you can consider mixing different hues in a palette, too.
2. Replace Old Hardware
If you don't feel like shelling out an expensive budget for new hardware and cabinetry, you can still give them an updated and modern makeover by replacing their hardware. You can do this on sink fittings, cabinet handles, and door handles. Just find out first if the new hardware would fit the existing holes of your furniture, particularly cabinets.
3. A High-End Fridge Can Make All The Difference
While a high-end fridge may not be on your budget for this remodeling project, you might want to think it over again, and this time with better reasoning and consideration. With a smart refrigerator, a modern kitchen is made precisely just that—modern in every aspect. Not only will this sophisticated appliance enhance your décor, but it'll also change your day-to-day life.
Should you decide to invest in one, pick a model that can stand ultramodern with your countertop. Colors can be chosen depending on what palette you're trying to achieve, but fridge finishes are often black or grey for a sleeker look.
If you have the budget, you may also splurge on other smart and hi-tech gadgets for your kitchen such as a smart oven, pasta maker, or a smart tea infuser.
4. Embrace The Curves
Average-looking kitchens often sport a series of rectangular and square sections. Since you want to have an edgy and sophisticated design, why not opt for other shapes that could give your cooking space an avant-garde look? One simple yet clever way to do so is to install circular posts for your kitchen furniture. If that's going over the line for you, you can also add a slab of live edge wood on top of your countertop or island.
5. Elevate Your Breakfast Spot
If you have a breakfast spot in your kitchen, you should also consider including it in your project. You could add some throw pillows or cushions to give it a cozy yet modern vibe. Add a centerpiece with a modern touch and finish it off with fresh flowers to balance the coziness.
6. Change Your Lighting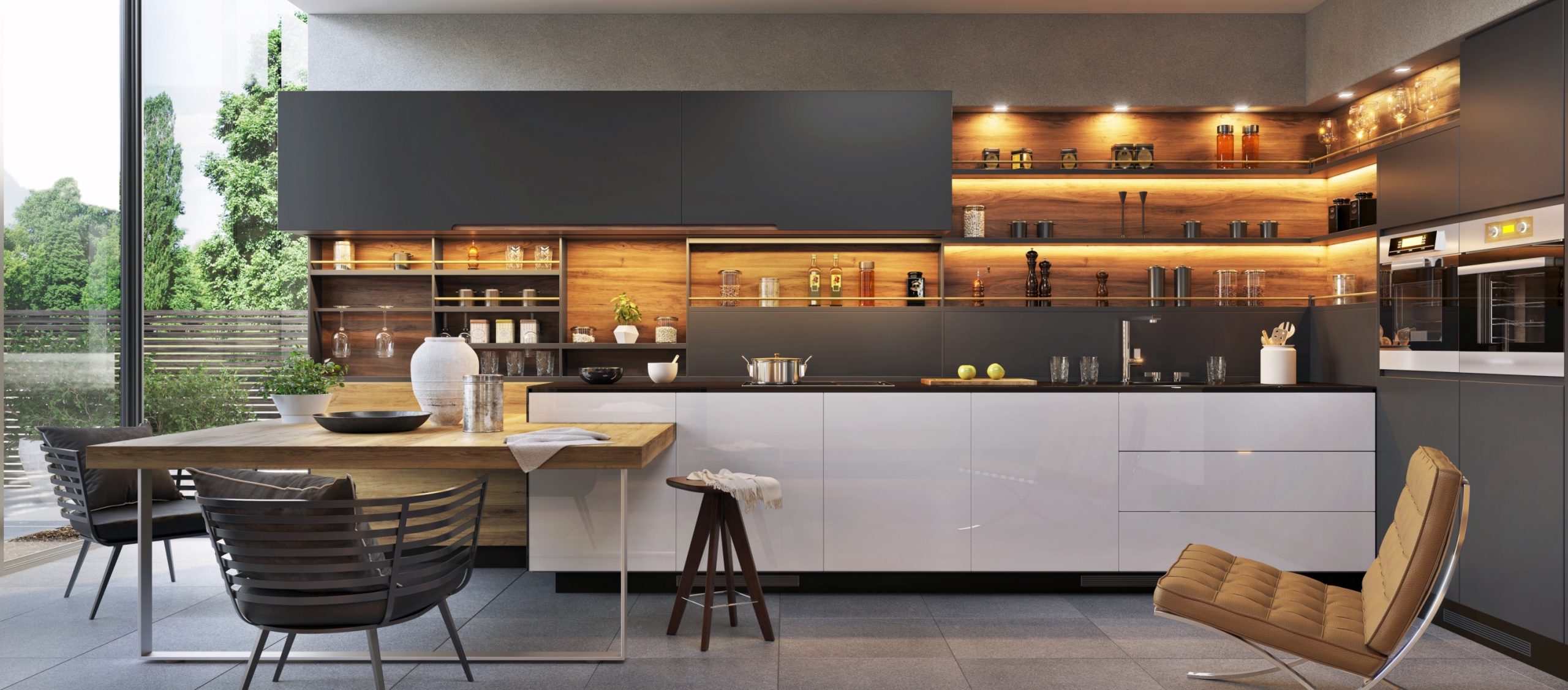 Sometimes, having modern appliances and the right palette of colors won't make much difference if your kitchen isn't boasting the right kind of lighting. Brighten up not just the space itself but also its ambiance by incorporating the perfect lighting accessories.
Pendants, chandeliers, and other low-hanging light fixtures will illuminate the cooking area and make the ceiling appear higher than it actually is. Consider installing them in focal points of the kitchen such as the dining area and kitchen islands.
Kitchen A La Modern
Nothing gives a design enthusiast more joy and a sense of accomplishment once their dream project finally turns into reality. Your modern and sophisticated kitchen is on its way, especially if you'd take note of these tips and tricks to make it. So, go ahead and give it a breath of fresh color, replace old hardware, embrace the curves, and invest in a high-end fridge. Additionally, you can change your kitchen lighting and elevate your breakfast spot if you have one.