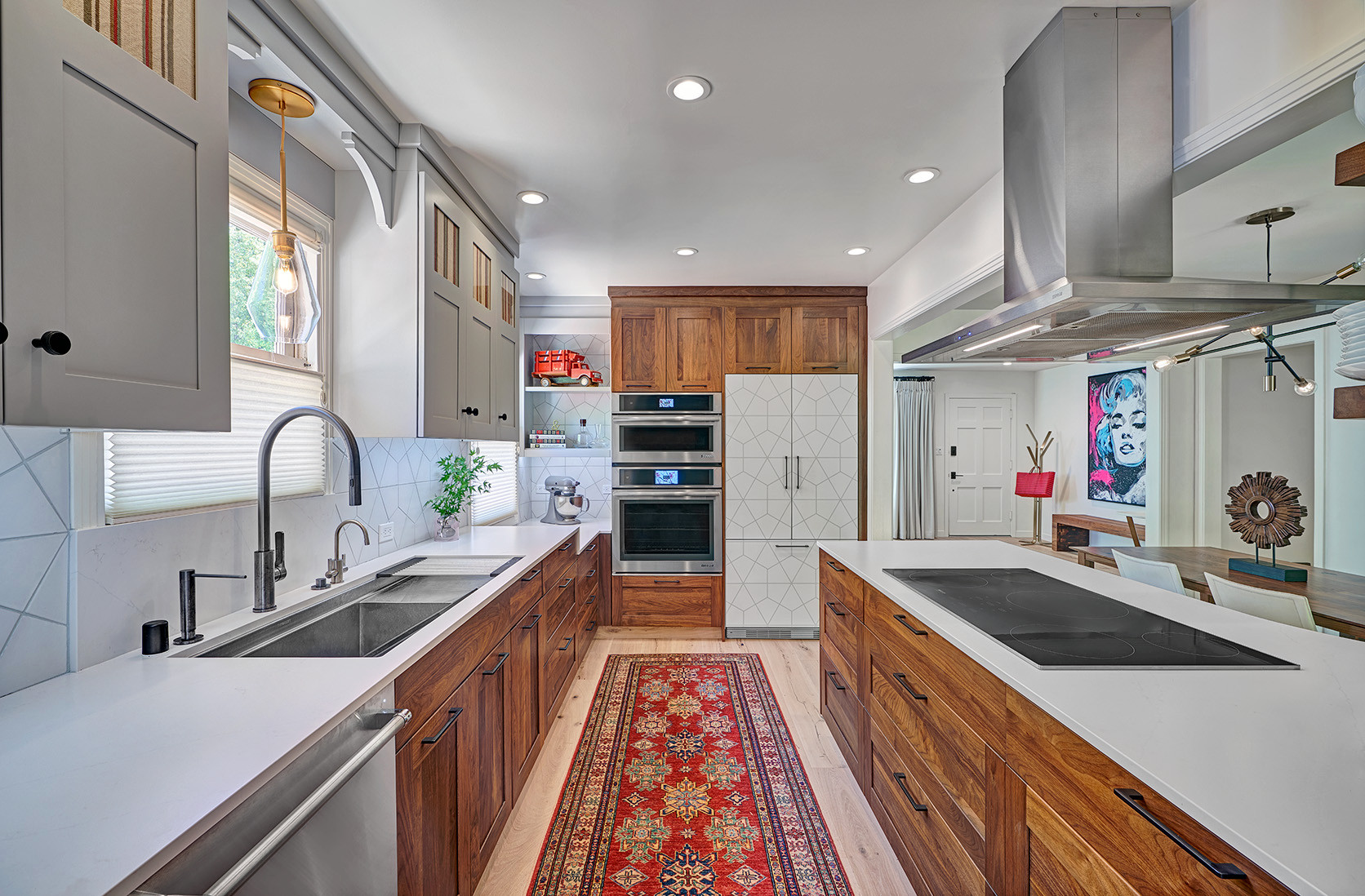 Most of us spend a lot of time in our kitchens every single day, so it is not surprising that so many folks want to make it look and feel as nice as possible. Decorating your kitchen can be a lot of fun, but unfortunately, it can cost you an arm and a leg. If you are working off a tight budget, don't worry, because there are plenty of products out there that will help make your kitchen seem like it looks worth more than it actually is. Whatever kind of style you are going for, you should have no problems finding inexpensive items that will help take your kitchen to the next level.
Sculptures are great products that will give your kitchen a classy feel. They are made of lots of different materials, and they are three-dimensional which will help certain areas of your kitchen stand out. Sculptures come in a variety of different colors, so you can find products that will suit the color scheme of your kitchen. There are several places that sell sculptures, such as online marketplaces, traditional markets, and high street stores. However, if money is an issue, then you should consider checking out second hand stores. During these unprecedented times, lots of people have started renovating their homes, so a lot of second hand stores are packed with ornaments, sculptures, and other products that might look good in your kitchen. If there is a charity store near you, consider browsing through the different items they have in stock.
Floating Coffee Cup
If there is an area in your kitchen where you make your coffee, then these floating coffee cups alongside your coffee machine will look fantastic. This sculpture of a cup spilling coffee onto the surface will suit almost any decor style. These floating coffee cups are available in different colors, so you should have no problem finding one that suits your kitchen's style.
These sculptures are approximately 12'' tall, so you might need to check your kitchen counter measurements first. The widest section of the sculpture is around five inches. This is the base of the sculpture that is used to balance the item.
If you find yourself renovating your kitchen, and the floating cups no longer suit your design, they can be used on a coffee table instead. Not only do these cups look fabulous, but they bring a bit of character to your home too.
One of these cups will cost you less than $30.
The Thinker
Most people will have seen "The Thinker" statue in the past. It was a bronze piece that was sculpted by Auguste Rodin that is put on a stone pedestal. It is a sculpture of a nude man sitting down on a rock while resting his chin on his hand. The male figure looks deep in thought. It is believed that the sculpture represents philosophy. There are twenty eight full size castings in the world, however, not everyone was produced by Rodin. These large statues won't fit in a lot of kitchens, and unless you are a multi-millionaire, they are probably well above your budget. A miniature sculpture of "The Thinker" that was produced by Rodin sold for over $2 million in a recent auction!
Because the sculpture is loved worldwide, there are plenty of inexpensive copies out there available in lots of different colors. A replica sculpture of "The Thinker" will help bring sophistication to your kitchen. You can find copies of the statue for less than $30.
Ceramic Fruit
Color can help bring your kitchen to life. We use a lot of colors while cooking different foods we make, so why not use different colored items to add to your kitchen's decor?
A lot of people have fruit baskets in their kitchen. They look fantastic because of all of the different fruits on display. However, if someone doesn't eat the fruit while they are fresh, they will decay over time. Not only will these fruits taste bad, but they won't help your kitchen look expensive either, in fact, rotten fruit will do the complete opposite.
Fake plastic fruit might do the trick, but they might look a little tacky. Instead, why don't you consider investing in ceramic fruit instead? These sculptures look like real fruit, and they will give off a nice glaze to make your kitchen look fresh and modern. Unlike a lot of plastic ornaments, these lifelike fruit sculptures are beautifully made.
Avoid buying all of the same colored fruits. Perhaps a red and green apple, bananas, avocados, and a pear will look nice together. There are plenty of online stores selling these ceramic colors, so prices tend to vary. Consider buying a nice steel fruit basket to go with these sculptures. You can place them in areas throughout the kitchen, but storing them in a fruit basket will help them look even more lifelike.
Balinese Sculpture of a Goddess and a Bird
In Bali, Indonesia, local workers are known for sculpting some incredible pieces of art. The island, just off Indonesia's mainland, is known worldwide for its sandy beaches, friendly locals, incredible temples, art, and it's hot climate. Art lovers from all around the globe like to visit Bali for the different sculptures they have on display throughout the island.
One of the most famous sculptures that were made on the island is the one of Dewi Sri giving food to a bird. She was the rice goddess, and the food she is giving the bird is from a rice plant. This amazing piece was produced by a local and was made up of Buaja wood approximately 45 years ago.
In Greek, Roman, Indian, and Indonesian methodology, there are stories about goddesses associated with birds, and because this statue also includes food, it might prove to be a fantastic addition to your kitchen. There are plenty of replicas of the sculpture online, but if you are planning a trip to Bali in the near future, you should be able to find a local sculpture with a miniature replica of the piece for sale. There are artists on almost every street on the beautiful island, so it won't be too hard to find one. The Balinese love to haggle, so don't be afraid to ask for a discount.
Conclusion
A few sculptures can make a big difference to your kitchen, but you want to avoid going over the top. If you fill your walls and surfaces with different ornaments, sculptures, and paintings, you might find that it appears messy. To avoid this from happening, just pick a few items that will look good.
Before you spend your hard earned money on a sculpture to make your kitchen look like a million dollars, consider asking a friend or family member who has experience with decorating rooms in the past for advice. Take your time before investing, and don't forget to read up on how you should clean the sculpture. A lot of sculptures can be cleaned with a damp cloth, while others require specific cleaning devices and liquids. Because you will be preparing and possibly eating food in your kitchen, you will want to make sure that the item you buy is easily maintained.