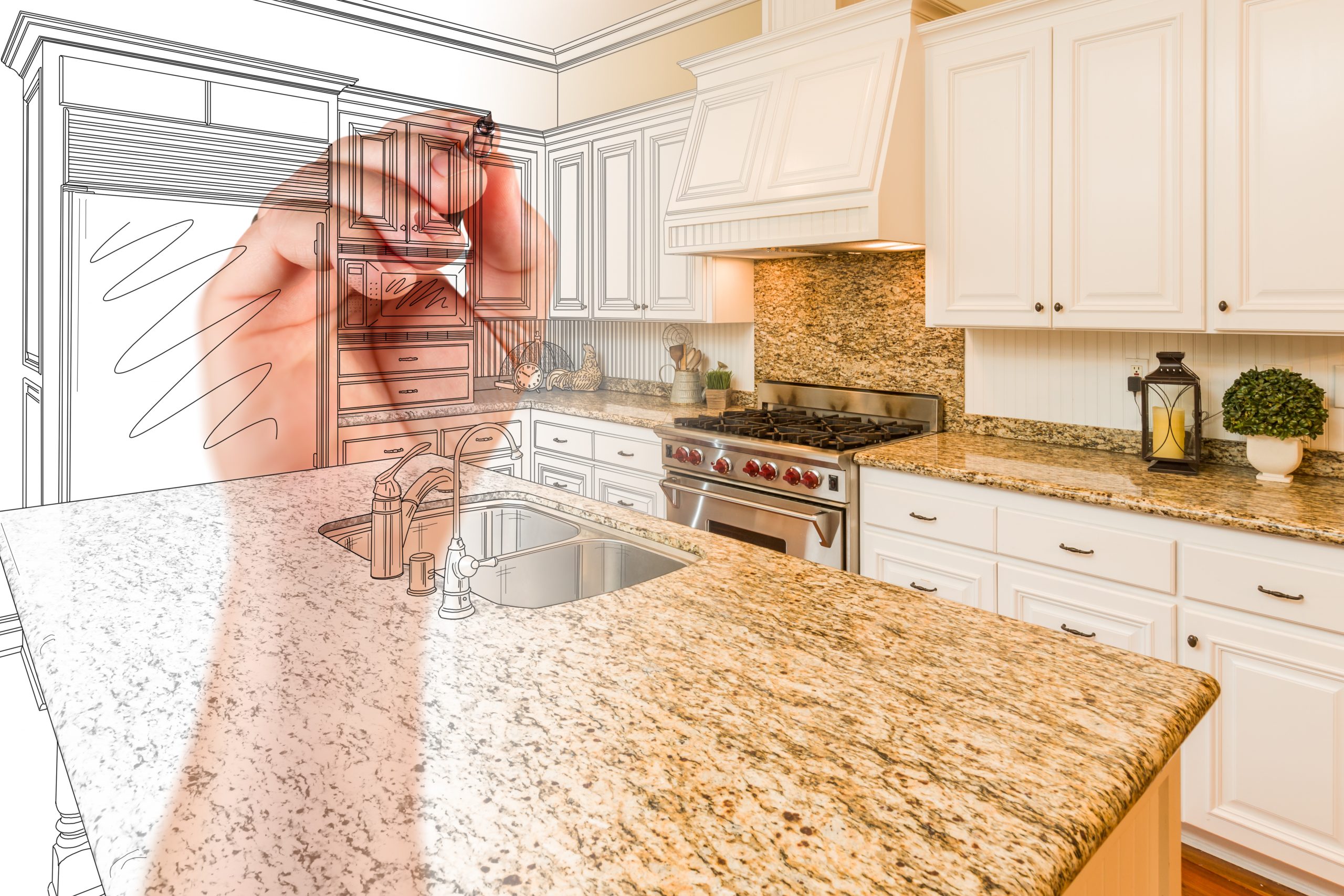 The kitchen is believed by most to be one of the most useful and functional rooms in your house. It's also one of the few places in your home that has to look good and meet all your practical requirements.
Renovating a kitchen is said to be one of the most popular and helpful home improvement projects out there. The costs and project scale make it a big undertaking. There are likely several reasons as to why you need to redesign your kitchen space. Yet, making your kitchen look like you spent a million bucks on it doesn't mean you need to go beyond your budget. You can save money by following a guide that would help you carry out your latest project.
Rethinking Your Current Kitchen Space
Begin by establishing a design and plan of your kitchen beforehand. Incorporate the style of your kitchen in the design of your home. There's more to it than just gorgeous cabinets and eye-popping backsplashes. Keeping the following tips in mind when planning your kitchen remodel will help make your space more convenient and functional than ever before.
1. Refurbish The Kitchen Layout
The kitchen layout can make all the difference in redesigning your home's cooking space. Your kitchen's design will determine how you prepare and cook your meals, how you enjoy a meal with family and friends, and the like.
Choose an efficient layout among the different kitchen shapes. Some of the basic kitchen layouts include open, parallel, island, galley, U-shape, L-shape, and straight models. A kitchen with an L-Shape is suitable for homes that don't require too much worktop space, while a galley kitchen is suitable for households with limited space. If the kitchen area is a luxury to have, a one-wall kitchen is ideal.
Redesigning your kitchen requires considering the best use of your current space and choosing the best kitchen layout for you.
2. Make Sure Your Work Triangle Is In Order
Today's modern kitchens are organized around the work triangle concept, which is the triangle formed by the sink, the range, and the fridge. The three appliances are involved in constant work in the kitchen. It's said that interior design experts believe that a good kitchen design will minimize the distances between them. This is generally regarded as the quickest and most straightforward setup since it eliminates extra steps.
3. Install Lighting Fixtures
Make sure your kitchen has good lighting. You'll see the difference in your skin, your mood, and yes, even in your kitchen with good lighting.
A cohesive kitchen lighting strategy is believed to be necessary for ensuring maximum efficiency and productivity in the room. The kitchen is lit by ambient lighting so that you can navigate around it easily. Shadows appear on areas requiring a closer focus. Well-suited lighting fixtures illuminate work surfaces and cabinets so that meals can be safely prepared.
Selecting the appropriate lighting system for your kitchen can have a tremendous impact on the space it occupies.
4. Make Way For A Clear Space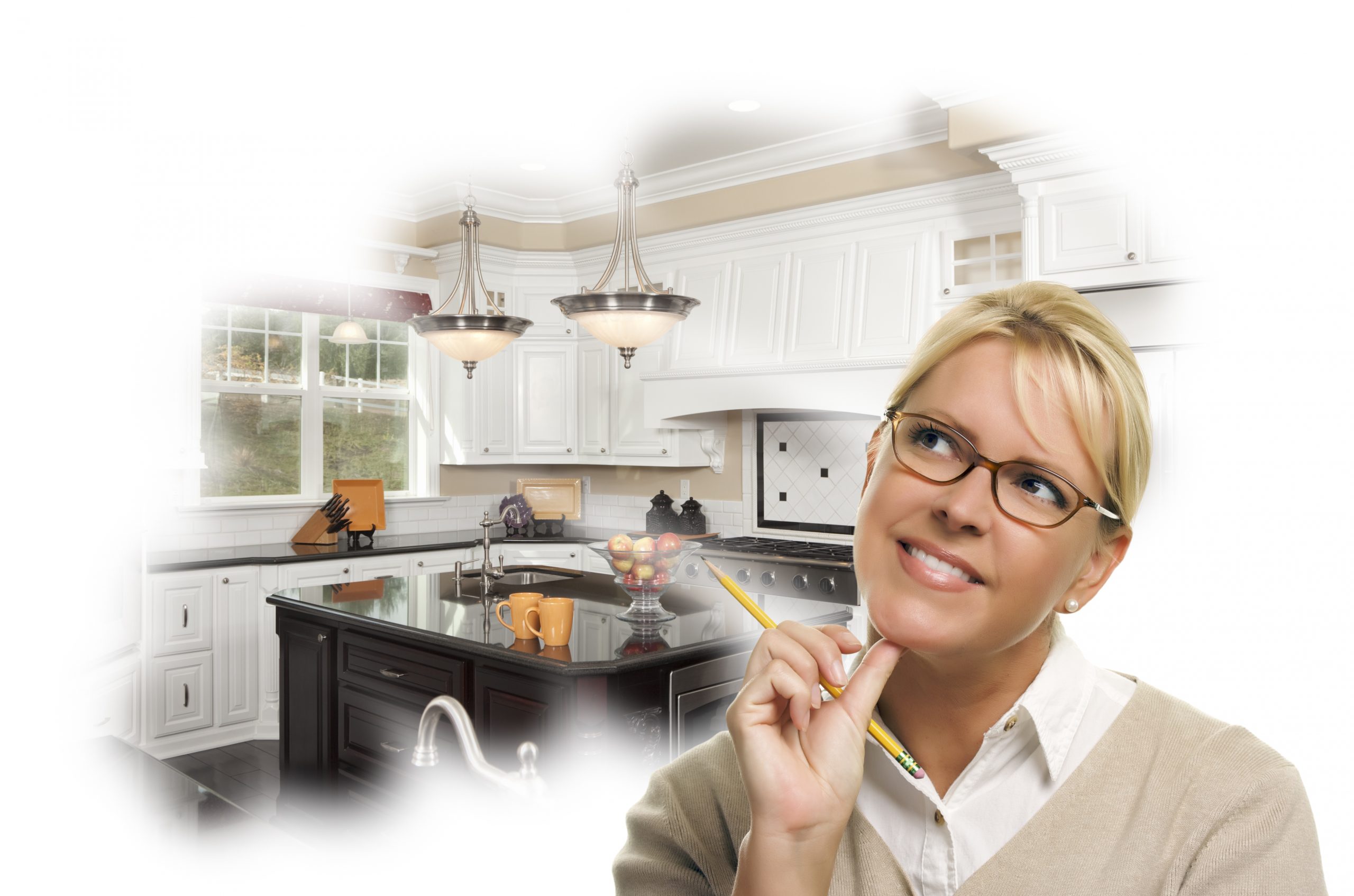 Your kitchen should have a dedicated clear space set up. This can be done by clear out as much space as you can. Kitchen cabinet doors must be removed first by unscrewing the two screws used to attach them to the wall.
Also, one should consider how many people are usually working in the kitchen. In case there's more than one, you might want to incorporate additional workstations. Make sure there's enough room for traffic flow. The space between the counters and islands should be at least 42 inches to ensure the mobility of all the people inside the kitchen at any given moment.
5. Get Rid Of Damaged Items
Remove unused broken items in your kitchen. This includes appliances, old dishes and accessories, and the like. Eliminating them can help you get a fresh start with your newest kitchen setup.
Aging items from your old kitchen shouldn't be reused. Using old items may sound like a practical economic move but newer items are released more frequently with useful features to make your kitchen life easier. In addition, old appliances may lack the energy-saving features most modern ones have right out of the box.
6. Introduce A New Splash Of Color
Paint your kitchen walls and ceiling in a color that matches your new design. Before cabinet installation, apply paint on the surfaces. Also, hiring a professional to paint the walls for you could help.
For walls and ceilings, paint should have a high-quality make and finish. Semi-gloss paints are mostly preferred by homeowners because it's convenient to work with and easy to wipe down. Cabinets and other kitchen fixtures require a paint job too.
Using a dark color scheme can shrink a small room considerably and makes it less inviting. You can use natural light and soft shades on the cabinet doors in a kitchen to visually expand a small space.
7. Invest In Different Storage Solutions
Keep your kitchen organized with plenty of readily available storage. Provide plenty of storage for large appliances which otherwise would clutter countertops by being housed in deep drawers.
Start looking into a variety of space-saving products and buy a few of them at a time. Over time, you can build up a collection without spending too much money upfront paying for them.
Conclusion
It's believed that most homes nowadays need to be updated even with the best interiors. A kitchen is one of the most functional and frequently used areas in the house, therefore introducing improvements to it can do wonders to your home living experience.
Although style and aesthetics are important, functionality should be considered as well. Achieving a balance between the three can seem more complicated than it seems when it comes to redesigning a kitchen.
There are many factors to consider prior to any kitchen improvement project. Color schemes and decorative features, space configuration, and the like are key to ensure your kitchen area is functional and works for you and your family. Those details, amongst significant design decisions, help create a kitchen you'll surely enjoy. Put functionality first whenever you redesign your kitchen. Know how you use your existing kitchen to identify your priorities for the remodeled space.