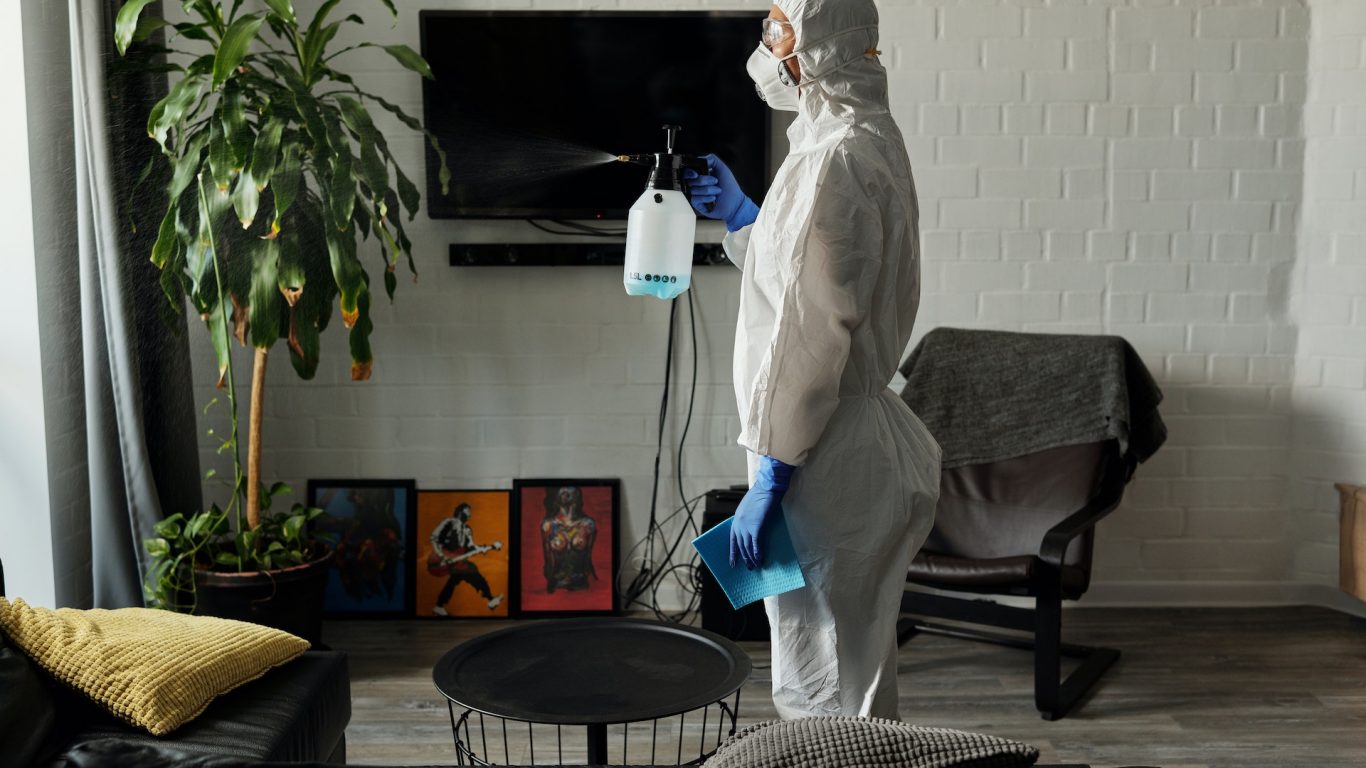 Keeping your home pest-free is not just about preserving the appearance of your house but also about keeping it as clean as possible and protecting your health. Some folks prefer to use the services of a pest control service. Others don't like that approach because pest control services might be using all sorts of chemicals in the process. You can find the solutions like pest repellers and bug zappers online on websites such as BrisonPest.com or in brick-and-mortar retail shops.
The good news is that having a pest-free home doesn't have to be a daunting task and something to be over-concerned with. It just requires some knowledge to do it.
Here's how you can make your home pest-free on your own without using any potentially harmful chemicals.
High-Frequency Ultrasonic Pest Repellers
They have been in use for many years now and are proven to be effective for keeping your home pest-free. The frequency they use doesn't bother pets. They are reliable, silent, need only tiny amounts of electricity, and work around the clock. Place one in each room, and you will have a pest-free homeplace.
Clean Regularly
Pests don't like the smell of most cleaning products, and that's a significant deterrent for them. At the same time, if you don't leave any food on the floor for them to snack, you are depriving them of another food source. So, if a Cheerio falls behind your sofa, you better move that sofa and pick it up. Otherwise, some of those little bugs will come to get it.
Plug Cracks and Leaks
A crack or a leak will not just allow for water and cold air to come into your home, but also all sorts of pests. You can use a caulking gun to fill any cracks and leaks around windows frames, pipes, air conditioning units, and other places.
Keep Bins, Bushes, and Compost Away from your Home
A big bush under your window can be a habitat for all sorts of pests. Some might crawl to the window and use it as an entry point to your home as time goes by. The same applies to the garbage and compost bins. Because of that, you should put some distance between your house and any bushes, bins, and compost.
Use Household Items that Are Known to Repel Pests
Sometimes, the solution to your problem has been next to you, and you weren't aware of that. There are several commonly found household items that are known to repel pests. Some of those products are vinegar, garlic, peppermint oil, tea tree oil, citronella, etc. The common part – pests can't stand the odor of all of these products. It's even better that you don't need to take too much effort to put them into practice.
For example, grab a bunch of garlic cloves and place them in places where pests like to move around. If you also dislike the smell of garlic, then find some cotton bolls and soak them with vinegar or peppermint oil.
The bottom line
It's not difficult to have a pest-free homeplace. The recommendations here are used by millions of people and have proven to be effective in repelling pests. You need to give them some time to do their magic, but after a while, you will be able to have a home free of any pests.