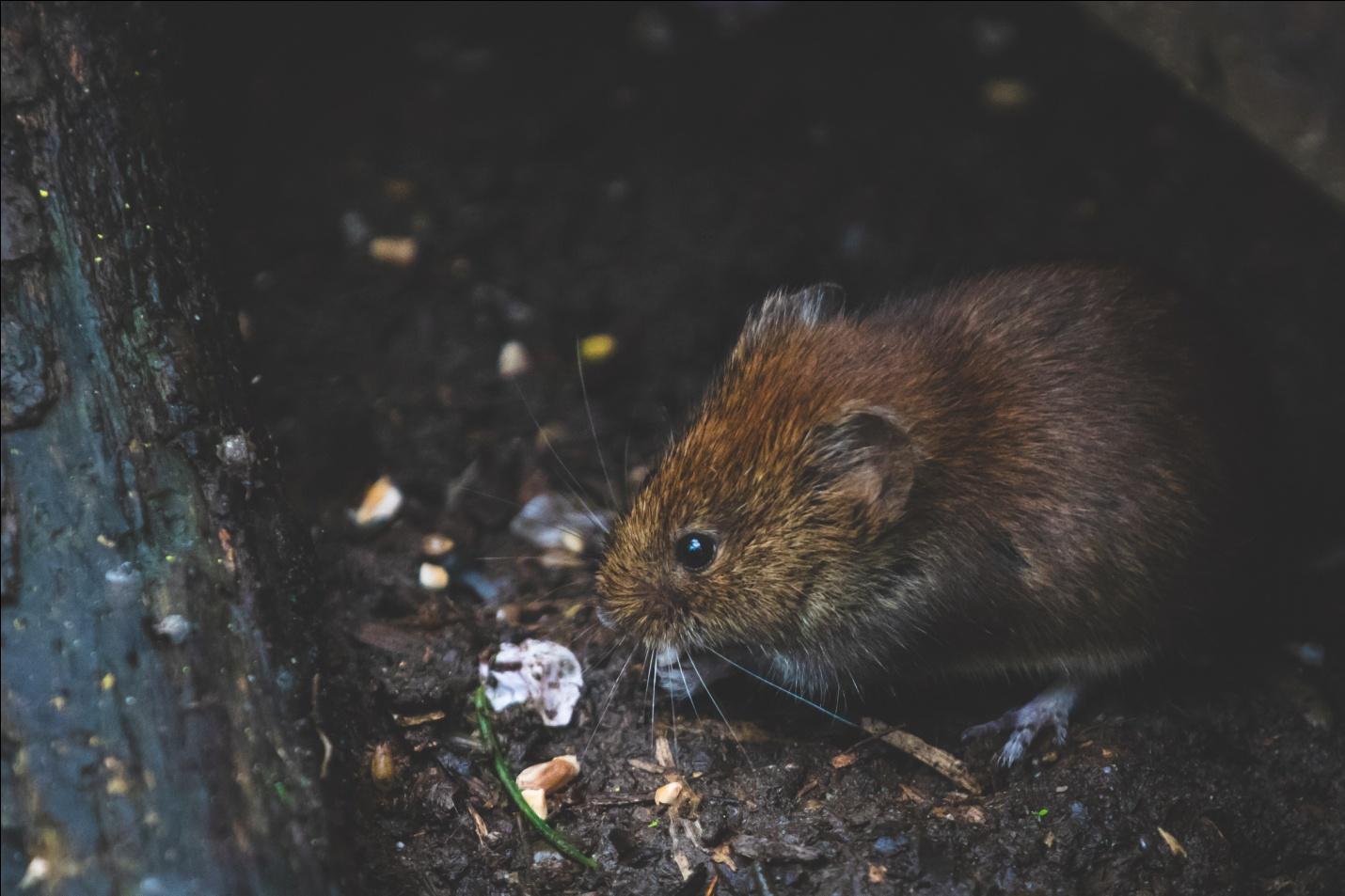 Mice make friendly companions only if they've been bought from a pet store. These little buddies who make their way into your home non-consensually shouldn't be welcome. However, it's all fun and games until they start gnawing electrical wires, scratching furniture, tearing down curtains, and leaving stinky droppings all around the house.
Loss of valuable items is one thing. Rodents pose a huge health risk to the tenants of the house. They spread germs and harmful bacteria that can make you catch an infection and fall sick very often. Cleaning after them frequently is not a solution. They can spread diseases through biting too. While rat bites aren't fatal, they can be severely painful and detrimental to your health. If you have children in the house, you definitely do not want to take this risk. You should keep an eye out for rodents beforehand. Take precautionary measures before the situation gets out of control. You can try out some options below to keep the rodents away from your home.
1. Get Rodent-Proofing Done
If you don't want any hassle on your shoulders, call a professional team to do the job for you. You can search for such services online according to your area. For example, if you live in Phoenix, Arizona, search online with keywords like "Phoenix rodent proofing." Rodent-proofing your house is a thorough process that requires identifying potential rodent hideouts and eliminating any opportunities for invasion. It also includes sealing open points or gaps that rodents may use for nesting.
2. Keep The House Clean
Keeping the house spick and span will not resolve the mice problem. Rodents love unkempt houses. They find plenty of food and hiding spots there. Cleaning your home on an everyday basis doesn't just keep the rodents out, but it also promotes a healthy lifestyle for the entire family. Broom and mop the floors, dust the windows, never leave bits of food on the floor, and dispose of the garbage regularly. Keep food storage boxes sealed at all times.
3. Seal Entrance and Exit Points
By entrance and exit points, we're not referring to your doors and windows. Seal any holes and cracks that let these creatures in. Remember, rodents can squeeze in from holes as small as a coin. Use rodent-proofing material to cover pipe openings. Cut down big tree branches over your house's roof. Use net windows if you need to keep the windows open for fresh air.
4. Look Out For The Signs
Rodents make their way into your house in the quietest manner. There's a possibility that you won't find out until weeks later. During this time, these rodents will make your house their own. Some noticeable signs are scratches, torn sofa fabric, chewed electrical wires, musty odor, droppings, and tiny puddles of urine. When you start noticing any of these signs, instigate an investigation and keep the kids out of it. Once you find the source or the den of the rodents, you can work on eliminating them.
5. Use Mouse Traps Instead Of Rat Poison
If rodents have already broken into your home, you need to get rid of them ASAP before they make their way into the pantry. While most people would use rat poison, we recommend you not to. Rat poison can be extremely injurious to your health too. Inhaling the stench of it can cause respiratory problems. Rat poison can also be fatal if your children come in contact with it and swallow it. It's also hazardous for pets and birds. So, the best bet is to use mouse traps.
6. Use A Good Bait
To kill a rat, you first need to capture it. Use the food which the rodents have been consuming in your home. Other options are cheese, peanut butter, raisins, chocolate, or bacon. The strong smell of these foods will likely attract rodents. Secure the bait properly with the trap to avoid having the rats run off with their favorite food. Remember, they are very smart, which is why you have to outsmart them. Use hot glue or a thread to secure the bait. If the rodents don't respond to your bait, replace it with a new one. Additionally, don't stick with the same bait for days.
7. Adopt A Fur Baby
Keeping a cat in the house keeps the rats and mice away for good. Cats also keep other pests and bugs away, such as lizards. If your family isn't allergic to cat fur, adopting one can be really nice. Dogs have also been used in industries to keep rodents out. They won't hunt down rodents, but they will notify you when they see an uninvited creature running around, whether it's a thief or a rat. If you have both a dog and a cat, your house can officially be labeled as mice-proof.
8. Get Mint Plants
If you have a garden, plant lots of mint. It can come in handy in the kitchen too. The cool aroma of mint keeps the rodents out. If you don't have a garden, keep small pots of mint plants near the windows and in the kitchen. Leaving some dried mint leaves near the potential exit and entrance points might help, but be careful about the mess.
9. Eliminate Outdoor Sources That Attract Rodents
If you have fruit trees, clean the garden regularly for dropped fruit. Also, don't keep bird feed near the house. Keep firewood storage at a distance from the house. Don't keep the trash can anywhere near the main entrance; use a shed to cover it. If you have a pet flap in your door, spray it with mint water.
The Bottom Line
Rodents pose a serious health risk and should be avoided at any cost. The simplest way to do that is to call over a team of professionals to make your house rodent-proof. Otherwise, you can get rid of them on your own using mouse traps. Once your house is mouse-free, block any chances for them to invade again. Holes and cracks are an open invitation for these creatures, so keep an eye out for those.