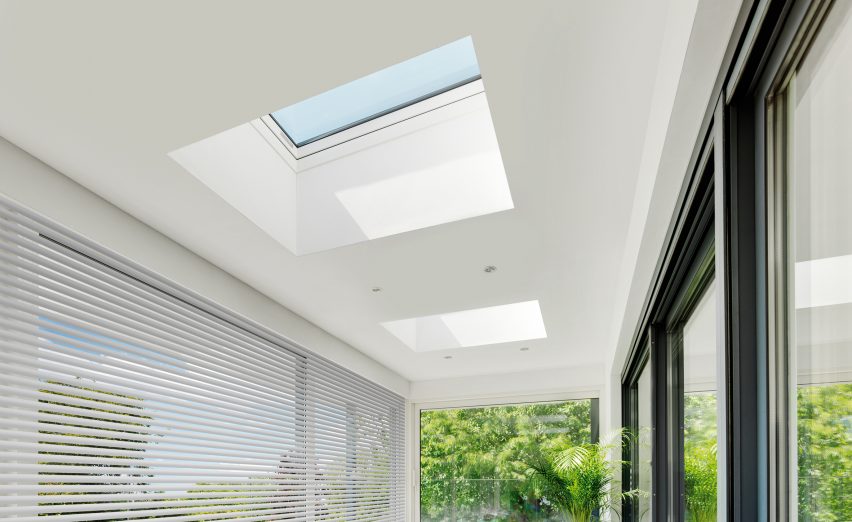 You might wonder, 'why do you need a roof window when you can simply have a window installed in the wall.' Yes, I know it seems a bit controversial, but you shouldn't cross it out without knowing the importance.
A roof window is a better solution if you want to create a larger usable space in a room, especially in a loft. It is an excellent solution if you're going to allow more daylight into the room and add more value to your property. So, you should be considering having a roof window if you're planning a loft conversion. Homeowners, let's discuss roof windows today!
What is a roof window? – A window in the roof?
A roof window is simply a window installed or fitted seamlessly into the roof. It is primarily a substitute window where it isn't possible to incorporate a vertical window in the room. So, if you can't fit a window in the wall, a roof window can be the solution. However, it is only suitable depending on the type of roof or the room that needs the window.
What roof window types are popular?
There are many types of roof windows. They are all different in their opening style, flashing, and finishing. However, there are some common ones, and they are listed below.
Roof windows can be installed on pitched or flat roofs;
For pitched roofs;
Center-pivot roof windows
This type of roof window has its sash point in the center of the window frame. This means that half of the window stays inside the room when open, and the rest of the window projects outside the room. Centre-pivot roof window is cost-effective and durable, but it is mainly suitable for larger rooms than smaller spaces.
This type has its handle at the bottom of the frame. So when it is opened, the entire sash exits the room. It is best if you want to create more space in your loft. It is also durable but may need you to consider the planning permissions in your city.
For flat roofs
Also called glass-domed roof light, this type is one of the most popular windows in the market. It is excellent for preventing condensation and water pools on the window's surface.
What are the advantages of roof windows?
Of course, there must be a reason why roof windows are becoming very popular. Well, here are some of these reasons;
Provides excellent ventilation; having windows installed in the roofs help prevent condensation that could affect the air quality. By simply opening the windows, you will get better airflow than with the vertical windows.
Brighter lighting; roof windows allow more natural light into the room than other windows. This gives the room a better appearance and enables you to carry out other activities easily.
Better insulation (energy-saving); most roof windows are good heat and sound insulators. It helps regulate the indoor room temperature and helps you cut down on heating bills.
Now it's up to choose the type of roof window and the material you'd prefer to use.