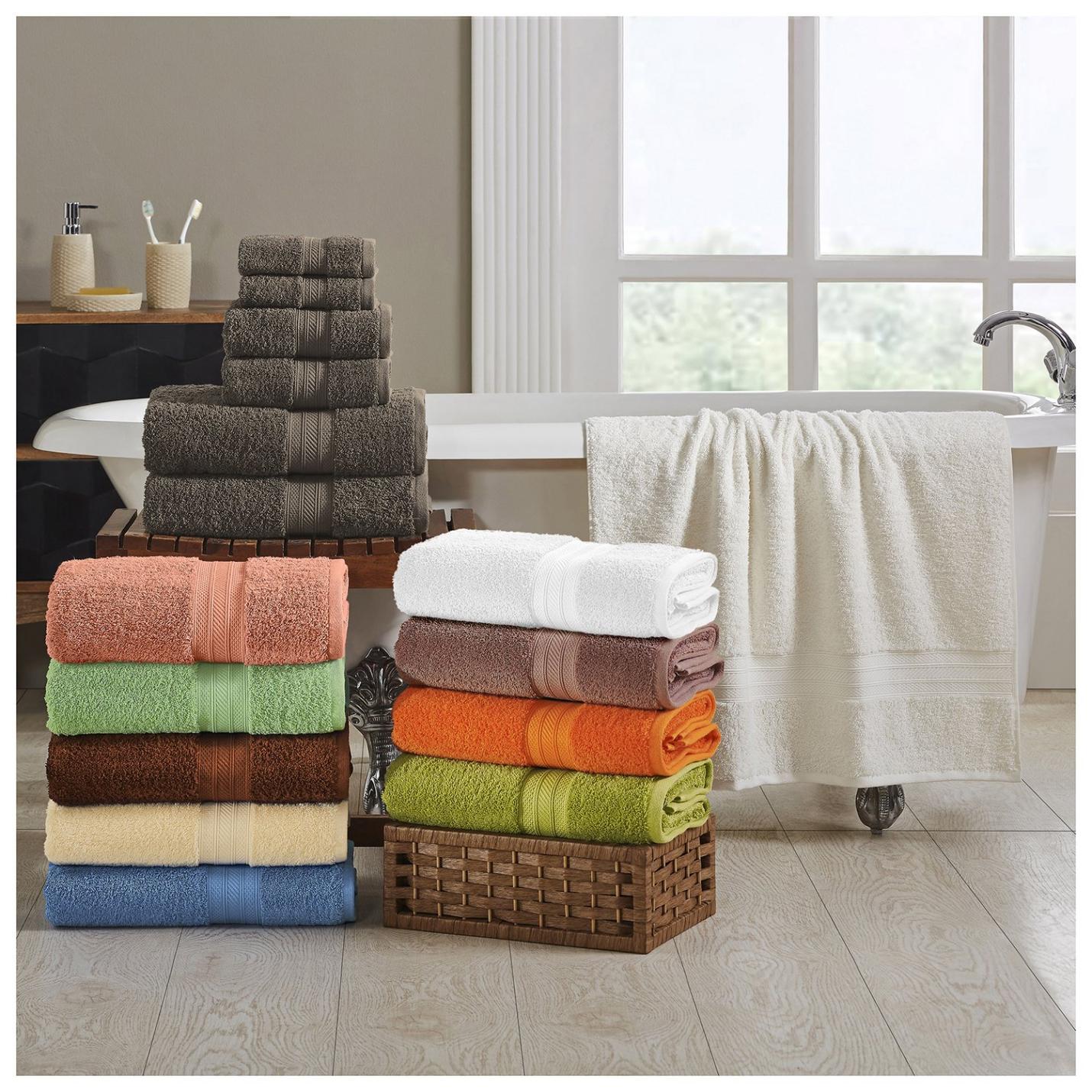 Towels are some of the hardest working members in any house. They dry us off, keep us cozy after showers, and add to the look of a bathroom. Despite how valuable towels are, people often put little effort into researching and finding the best towel for their homes.
There are several specifications to consider when choosing the best bath towels for your family.
Let's take a look at some of the things that you should consider before finding the perfect towels for your family.
Weight of your Towel
When we talk about the weight of the towel, GSM is the measurement we use. When we talk about the importance of GSM, we must understand that GSM stands for grams per square meter, and it measures the density of a towel.
With higher GSM, the towel becomes more absorbent and softer. Higher sticker prices come with each increase of GSM. You could compare what thread count is for sheets as to what GSM is for towels. Higher thread count or higher GSM can be related to higher luxury and softness. The value of GSM ranges from 300 to 900, which are described below.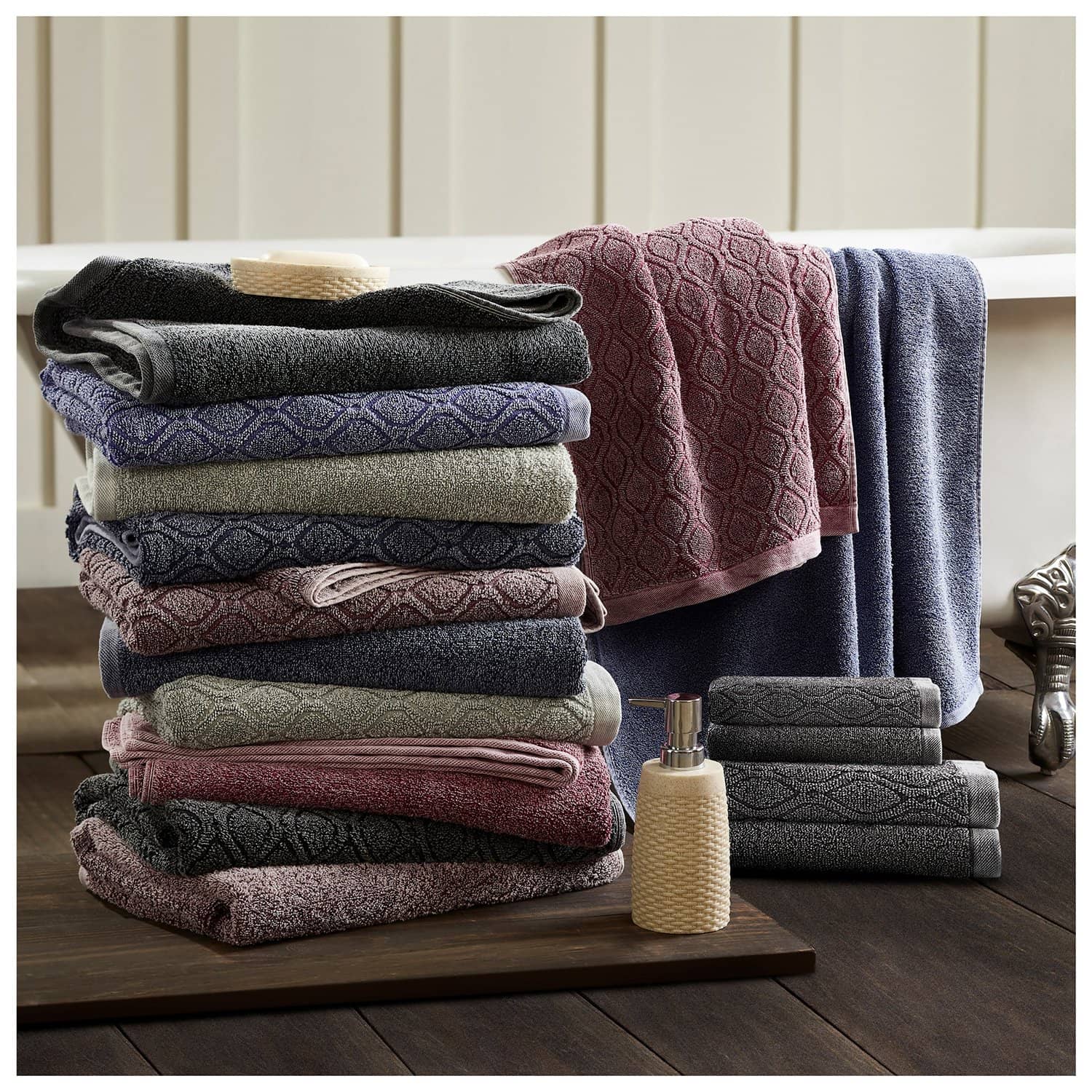 • 300 to 400 GSM
These towels are extremely lightweight along with being thinner than higher GSM towels.
Because they have low GSM, they have a coarse texture but dry extremely quickly. This is why they are the perfect choice for a kitchen towel or a gym towel because their quick drying time ensures that they are ready for their next usage.
• 400 to 620 GSM
These towels are middle of the road when it comes to weight. If you are looking for the best beach towels, these are perfect. They are pretty soft, more absorbent and they also are pretty quick at drying. You can hang these towels on your balcony or on a rack in the sun.
• 620 to 900 GSM
These are premium quality towels that increase in weight and price. They feel luxuriously soft against skin and make for a spa-like experience. These towels also take the most amount of time to dry due to their density. For example, if you use one for your morning shower and then hang it on the rack, it would likely still be damp if you wish to use it before going to bed at night.
Material of your towel
There are many options for material of the towels available on the Homecityinc.com, all which serve a different purpose. Here's a quick look at some different materials and their purpose in your home: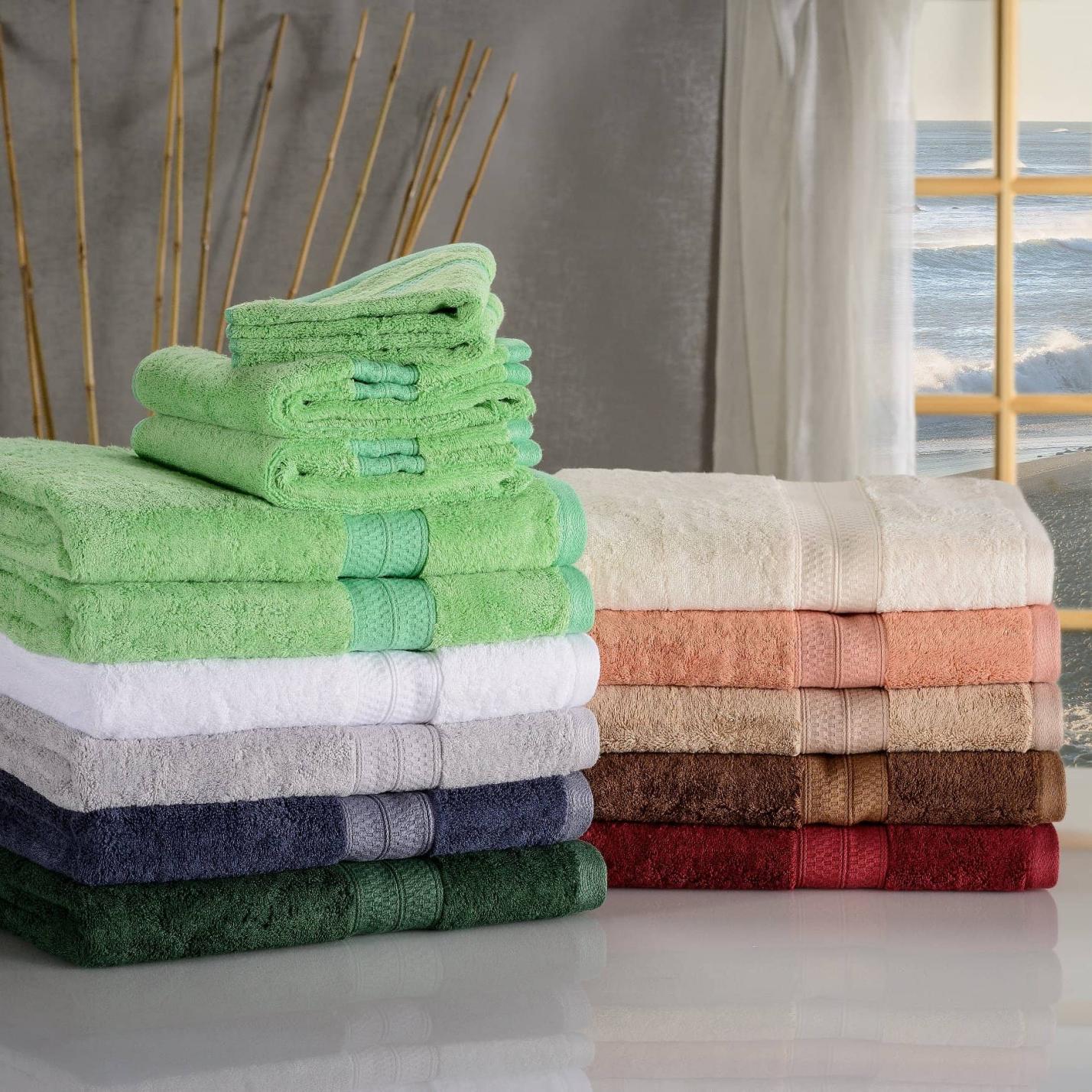 • Try terry cloth if you want an incredibly fluffy and absorbent towel
Terry cloth is a fabric made up of tiny loops of thread. These towels are very absorbent because the small loops help to soak up extra water. Because the towel is fluffy, it has a longer drying time than thinner ones. For better absorbency, choose those with 100-percent Cotton or go for a blend of materials that have at least 50-percent Cotton.
• Go for a Turkish towel if you want something quick-drying and lightweight
Turkish towels are extremely thin towels that are made with a tight weave. Because it is a thin towel, it dries fairly quickly whilst also being lightweight and durable. These towels are great travel companions because they take up little luggage space.
• Try a waffle or honeycomb weave for a luxe spa look
Waffle or honeycomb weave towels possess a textured surface that provide a comforting after-showering feeling. The puckered texture allows extra air flow which ultimately dries up the towel pretty quickly. These towels require extra washing care, as they are prone to shrinkage. Avoid hanging these towels on a clothes line and washing them in hot water. These towels should only be hung in low heat.
• Bamboo is a great option for low ventilated bathrooms
Bamboo towels are resistant to odor, mold, mildew, and bacteria even after numerous washings which make them a great option for low ventilated bathrooms. They are also hypoallergenic and are easy to care for. Bamboo towels are also made from a sustainable source because bamboo trees are quickly regrown. While purchasing bamboo towels, look for towels that have OEKO-TEX, C2C, or GOTS certifications on the packaging.
Overall, when choosing the right towels for your home, remember the importance of GSM and materials when it comes to suiting your individual needs. Remember that as GSM increases, drying time increases, along with its softness. Material of towels, like terry cloth, bamboo, and honeycomb weave all serve different purposes. Keep this article handy next time you are about to make a bath towel purchase.