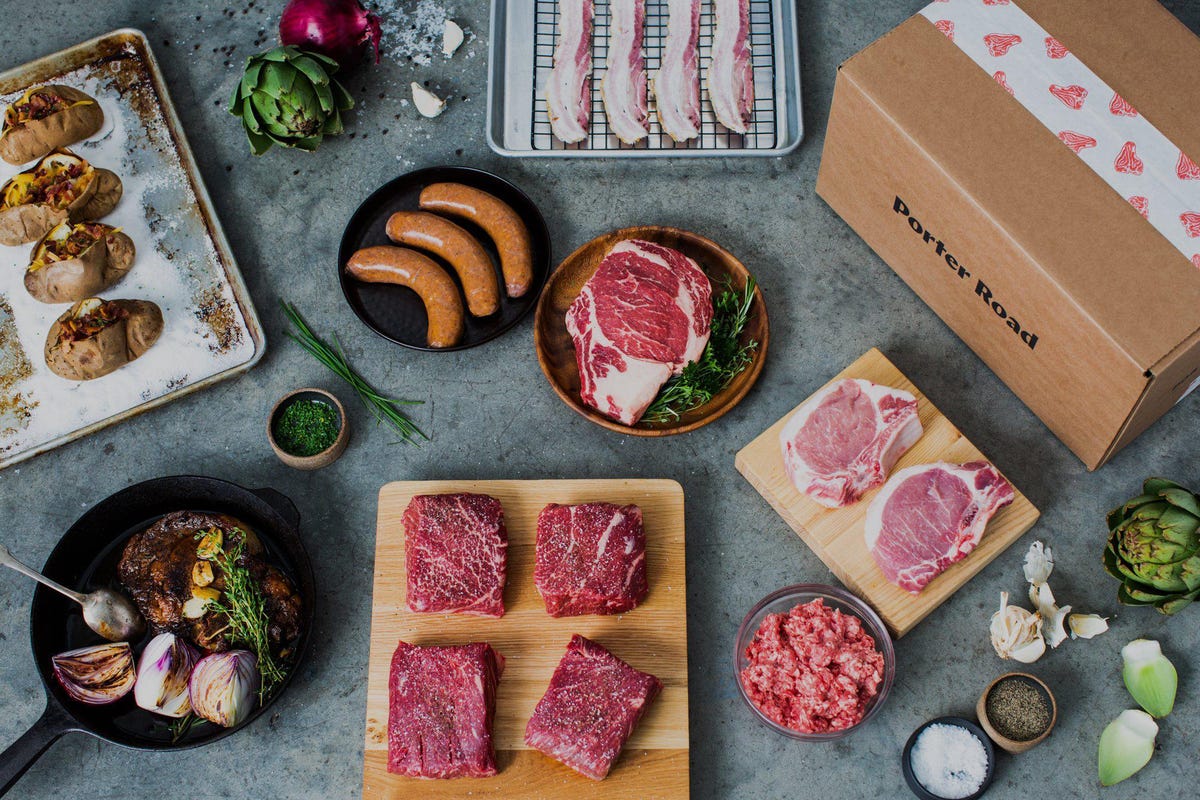 For many people around the world, meat provides the necessary calories to sustain their bodies no matter what the climate is, making it the staple food for billions worldwide. Thanks to technology, you can now have meat delivered right to your door. Just search for "meat delivery near me" on your phone, and you can find numerous suppliers around you.
How Does Online Meat Delivery Help?
Thanks to food delivery services operating via the internet, running to the local store is no longer necessary. You can now have almost any kind of meat whenever and wherever you want it.
This convenience has pushed the meat home-delivery market to record highs over the years. Meat sales stood at a whopping $50 Billion in the US in 2019.
As more people have shifted to the work-from-home model due to the lockdowns, demand has only skyrocketed. The delivery business has helped struggling small businesses survive the pandemic.
Meat also supplies pretty much all of the vital nutrients the body needs to remain healthy. Fresh meat has a rich taste while also containing plenty of nutrients.
Technologies like portable refrigeration have made maintaining that freshness a reality even during transport, be it a truck or a last-mile delivery vehicle. It's now up to the providers themselves to ensure the freshness of their products.
Keeping It Real Fresh
Ordering meat online has a number of advantages, such as safety and convenience. In addition, since the industry is well-regulated, you can be sure you are getting meat of the highest quality, procured in the right ways, making it safe to consume as well.
You only need to type "meat delivery near me" on your phone, and you can find several meat delivery services that can deliver the meat to your doorstep in less than an hour. All you need to do is check if the meat you receive is fresh when it arrives. There are a few ways to do just that without having to go all Sherlock Holmes on it with a magnifying glass.
The Visual Inspection
When you first receive your package, the first thing you need to do is to check for signs of improper or insufficient packaging. Poorly-packed meat may develop rot. Even the smallest of slits and holes are enough to make it inedible. So, ensure that your package is free of any packaging defects.
Some service providers also allow you to inspect the meat upon delivery, with instant returns if it's not to your satisfaction. If so, give the meat a thorough visual inspection. Look for any blemish that shouldn't be there, like a dark spot, for example. Peer through any crevices as the problem could be hiding there.
Don't hesitate to reject it if any such damages are discovered. If you are not at home when it gets delivered, or cannot inspect it on the spot, make sure you inspect it as soon as possible and contact customer service to file a return request.
The Smell Test
Soiled foods smell foul, and that's the universal truth. If you detect a foul odor in the package or the meat once it is out of its packaging, it may be an indication that your meat is spoiled.
Fresh meat will make its presence known by smelling the way it's supposed to. There is no mistaking that it is as fresh as advertised.
Examine the Texture and Feel
The best way to authenticate the freshness of the meat is by touching it to verify its texture and consistency. Fresh meat is unlikely to be slimy. When you touch it, your fingers should feel dry or mildly wet rather than sticky.
You may consider rejecting the meat immediately or returning it if it looks or feels watery, gooey, or slimy. Consumption of spoilt meat could lead to minor or severe health issues.
You may also consider employing "the press test" to know if the meat is fresh. Fresh meat should ideally have some "spring" left to it. The older the meat is, the more firm it is likely to feel.
You may press the central area of the fillet or cut. If the meat springs back, then the meat is fresh. You may also check if your fingers leave an impression or dent on the meat. Fresh meat will show no visible traces or signs of being touched. Conversely, if the meat feels firm, you may consider rejecting it immediately.
It has become clear that meat will remain humankind's favored food for the foreseeable future. Thanks to online meat delivery services, you can now have it delivered right to your doorstep when you want it.