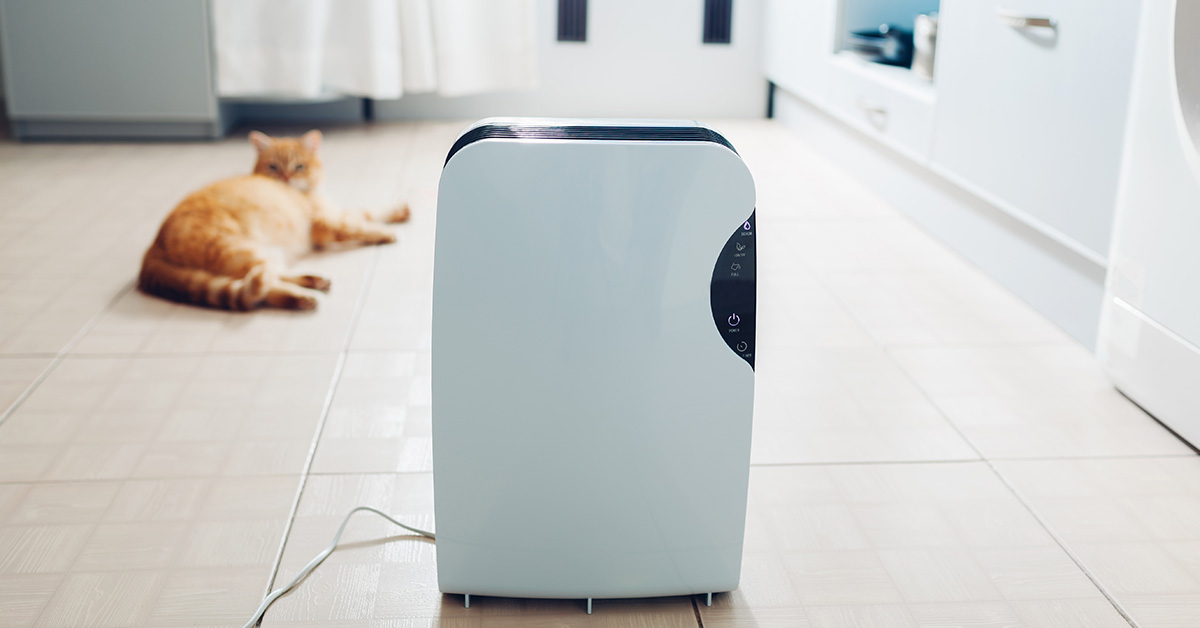 Polluted air does not necessarily come from outdoors. You have mold spores, dust mites, pet dander, and pollen in the air inside your home. In case any of your family members have asthma or allergy, installing an air purifier would be a logical decision. Many air purifiers use HEPA filters and other types of strainers that can eventually trap pollutants and allergens.
Most households concerned with degrading indoor air quality invest in air filters. You might reach out to specialist service providers like Clover Services to consult and serve these sophisticated accessories.
In this post, you will get to know how air purifiers can help you deal with allergens.
Different Types Of Indoor Allergens And Pollutants
Before we dive deeper into how air purifiers help with allergens, you should know that these devices do not remove all types of pollutants at home. The reason is that many of these particles accumulate on soft surfaces like bedding, furniture, carpets, and even hard surfaces like walls.
However, you can eliminate the following particles from your home using an air purifier.
1. Molds
Mold particles present indoors may prove detrimental to people suffering from lung conditions, including asthma. Although experts recommend filtration, air purifiers can be effective in eliminating the mold present in the air.
It's viable if you go for an air purifier with a HEPA filter. At the same time, you need to take apropos measures to mitigate the humidity level at your home.
2. Allergens
Allergens often result in adverse immune responses, leading to asthma or allergies. Pet dander, pollen, and dust mites are some of the most common allergens that circulate in the air. You can trap these allergens with an air purifier and a HEPA filter, thereby keeping you and your family members safe.
3. Smoke
Air purifiers integrated with sophisticated filters help eliminate smoke present in the air. This includes tobacco smoke, as well as the ones coming from landscape fires. However, you must note that not all air filters can completely remove smoke.
This Is How Air Purifiers Work
The primary role of air purifiers is to sanitize the ambient air. Indoor air contains toxins, allergens, and pollutants. The task of air purifiers is completely the opposite of humidifiers or essential oil diffusers that add certain particles to the air.
Filters are simply responsible for eliminating the particles. Moreover, air purifiers also sanitize the air.
Now, each type of air purifier is designed to deal with a specific type of air particle.
Some of the air purifiers also come with filters that trap particles while the air passes through them.
Other variants of air purifiers neutralize particles without ever filtering them.
Some air purifiers emit negative ions. This aids in attracting particles with positive ions present in the air, and eventually neutralizes the same.
Some of the allergens and molds can be microscopic, measuring just 0.3 microns. Therefore, it would be wise to install an air purifier capable of handling the smallest particles. In this regard, HEPA filtration is a good choice as it can eliminate up to 98% of the pollutants.
Different Technologies In Purifiers And How They Work
Different models of air purifiers come with different types of filters. Each of these filters serves a specific purpose. You need to choose your air filter depending on the nature of contaminants present in your indoors.
HEPA (High-Efficiency Particulate Air): This type of fibrous media filter eliminates particles present in the air.
Ionizer: Air purifiers with ionizers deploy a high-voltage carbon brush or wire for eliminating particles from ambient air. Negative ions present in the ionizer interact with these particles, and they get attracted to the filter.
Activated Carbon: This is highly effective in eliminating gases from the air. Often, air filters come with activated carbon.
Electrostatic Precipitation: These work like ionizers and deploy a wire for charging different particles in the air, accumulating them in the filter.
UVGI (Ultraviolet Germicidal Irradiation): This is an effective ultraviolet light that neutralizes microbes. It inactivates them but doesn't eliminate them from the indoors completely.
PECO (Photoelectrochemical Oxidation): This is a relatively new technology that eliminates small particles present in the air by creating a photoelectrochemical reaction. In the process, it destroys the pollutants and removes them.
Things To Consider When You Purchase An Air Purifier
You need to weigh several factors when you're out purchasing the ideal air purifier. In addition to the cost, you need to scrutinize the device's specifications and scan through the reviews. Here are some of the basic aspects to focus on.
Size:
Firstly, you need to consider the size of your room. The device's CADR (clean air delivery rate) would indicate if it would be efficient in working in that space. The higher the CADR value, the better would be its performance.
Noise Level:
Certain models generate a particular level of noise, as they capture the indoor particles and give back clean air. Depending on the unit's setting and your model, the noise level would vary from whoosh to humming. In case you are concerned with the noise level, get a larger one to ensure low noise.
Filter:
You need to decide the filter based on the nature of the contaminant present in your room. Consider the type of filter, ease of changing it, their cost, and frequency of changing these filters before proceeding to the purchase.
Endnote
Some particles might escape and linger around even after installing air purifiers indoors. The best way to ensure a clean and healthy interior is to restrict the particles from getting into the interiors. Regularly clean your fabrics, furniture, and carpets. You may also use a vacuum cleaner for cleaning your interiors.
Moreover, use hot water to wash your bedding at least once a week. If you have pets, bath them regularly. Avoid smoking inside your home, and maintain the right level of humidity indoors. It's wise to seek professional support for cleaning air filters or maintaining your air purifier. Make sure to follow up with the maintenance services to ensure a longer life for these devices.