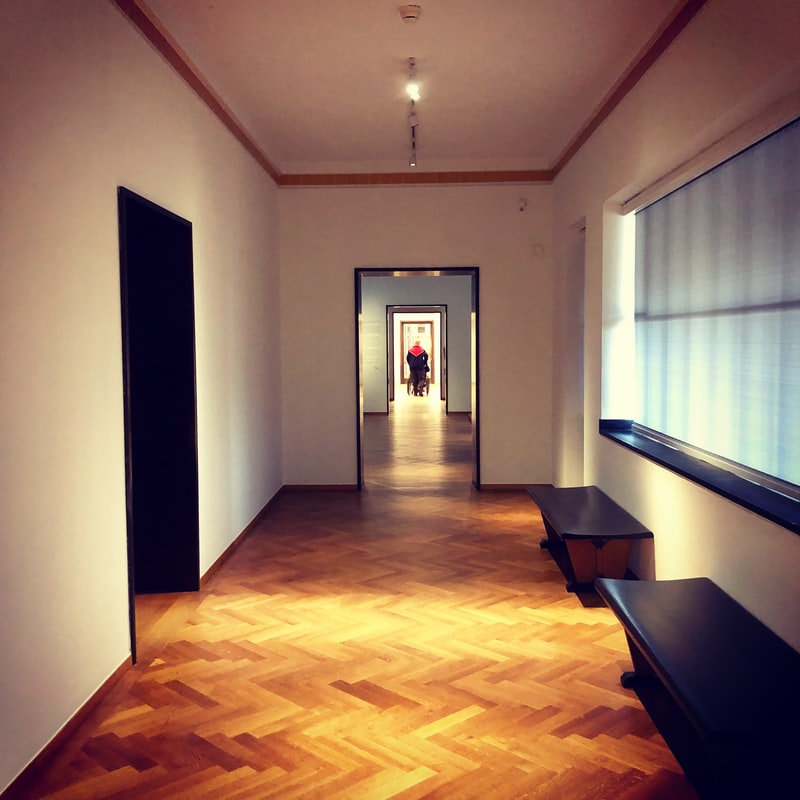 What is Herringbone Parquetry Flooring?
Herringbone flooring is a type of parquetry, which broadly describes any hardwood or tile floor laid in a pattern. Herringbone parquetry is a timeless and elegant flooring design that compliments all kinds of interiors including, country-style, traditional, and contemporary.
Simply put, herringbone flooring is the height of sophistication!
Herringbone, as the name suggests, resembles fish bones. With this type of flooring, the hardwood or tile pieces are staggered so that the end of one plank meets the side of another. This arrangement of planks looks like the skeleton of a herring fish (just as the name suggests).
Herringbone floors can be created using broad or narrow planks – broad planks are perfect for contemporary interiors while narrow blocks fit in with urban, industrial, or shabby chic design schemes. Alternating the colours can also create a rich look in contemporary decor plans.
History of Herringbone Parquetry
The history of the herringbone pattern can be dated back to the time of the Roman Empire. The Romans discovered that roads made with herringbone brick arrangement remained stable and lasted longer. Initially used for road pavement, this timeless design finally found its way into high-end homes during the middle ages. From the 16th century onwards, patterned wooden flooring started getting used in palaces, castles, and the homes of noblemen and lords throughout Western Europe. The most interesting part is that herringbone parquetry flooring has never gone out of fashion, and it remains a popular flooring choice even today.
Two Most Popular Types of Herringbone Parquet Flooring
Solid Hardwood Herringbone Floor: The luxury of solid hardwood combined with the beauty of herringbone design creates a marvellous floor! Besides offering grandiosity and opulence, solid hardwood flooring also adds value to homes. Many people choose solid oak for their flooring because it epitomizes warmth and character. However, since solid wood is a natural product, it'll expand and contract with changes in temperature and humidity. Prolonged exposure to moisture because of inadequate ventilation leads to warping and splintering of the hardwood floors. Therefore, regularly maintaining it is very important.
Engineered Parquetry Floor: Herringbone pattern created out of engineered wood lasts longer and is less susceptible to the effects of moisture and temperature. Engineered wood herringbone flooring is super versatile and high-performing and offering a stunning look. It comes in various colours and shades to suit all kinds of homes.
Why is Herringbone Pattern Popular?
Herringbone parquetry has the same low-maintenance and child-proof qualities as regular timber floors, but it's just a little bit fancier! It's also a style that works beautifully with older-style homes or the ever-popular Hampton-style homes. Because it never went out of style, calling the latest parquetry trend a resurgence is not quite right. However, in the late 20th century, as modernism picked up the pace, patterned floors remained a top choice only for larger spaces and not for middle-sized or small-sized homes. In the last decade, patterned flooring found its way into modern homes and successfully added depth and character into smaller areas like the kitchen and bathroom.