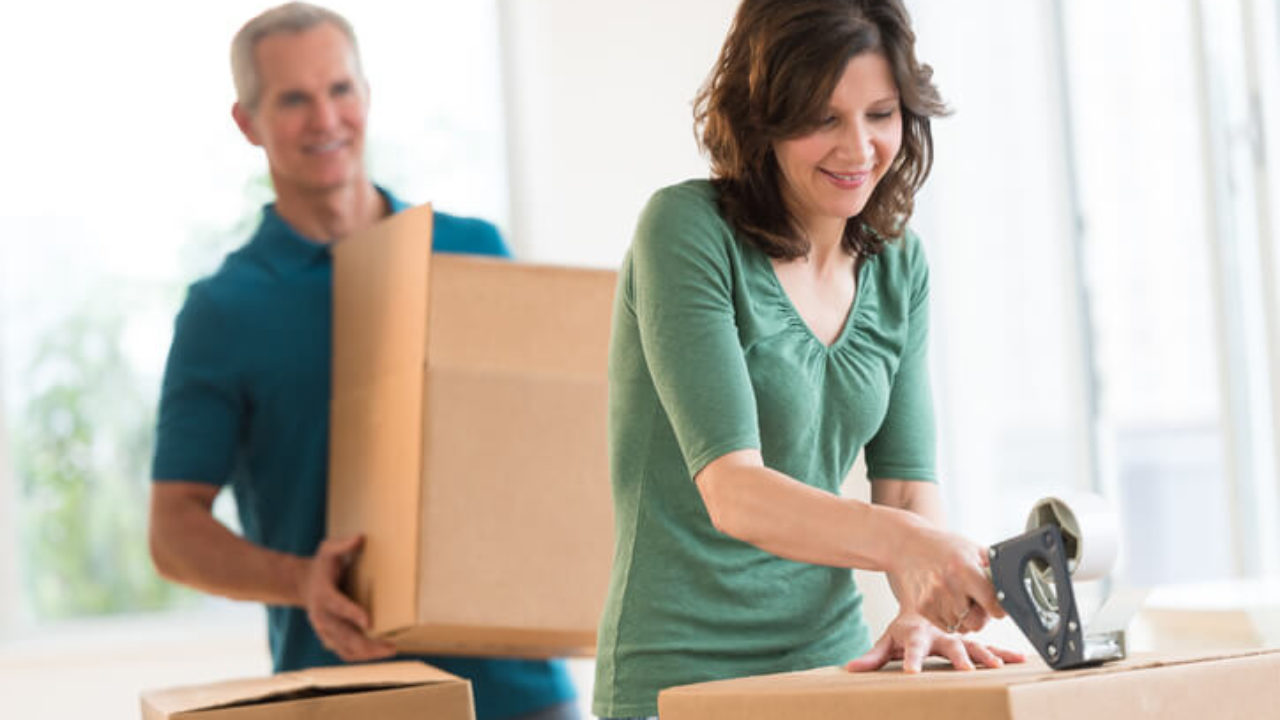 Are you moving soon? Maybe you're thinking of hiring professionals like car shipping companies and a moving company. You might also be considering doing it all yourself. Whichever route you choose, there are a few services out there that can make your move a lot simpler.
Read on as we introduce you to some of our favorite moving-related services and provide tips on how to use them.
1. Full-Service Professional Movers
There's a lot of heavy lifting involved in moving. If you want to save yourself from the trouble of backaches and muscle soreness, you should consider hiring professional moving services. Full-service professional movers will do everything from packing up belongings and labeling boxes t0 loading and unloading these boxes. Professional movers can even help you move and set up furniture at your new home.
Full-service professional movers will cost more than hiring a friend or conducting the move yourself. Still, they're well worth it if you want to save your time and energy. If you decide that this is the right fit for you, you should ask for an in-home estimate. The price will vary depending on how many people will be needed for packing, how long it takes, where your new location is, what time of year it is, and other factors.
2. Car Shipping Companies
If you have a car or two that you need to get from point A to point B, you should turn to car shipping companies for some assistance. If you're moving across the country or overseas, having a car shipping company help you transport your vehicle will take a load off your shoulders. Car shipping companies typically work with enclosed, open, and flatbed trailers.
There are a few things you should keep in mind when hiring car shipping companies:
Be sure to let the shipping company know of your budget and if another price range would be more appropriate for your needs.
Make sure you're working with licensed and insured movers.
Be sure to look into reviews from past customers or ask your friends and family for a reference.
3. Self-Storage Units
If you have a lot of stuff that doesn't fit into your new place, you may want to consider using a storage facility. You can either use an individual space for one month or sign up for a year-long contract. These self-storage units are perfect if you're going on an extended vacation and don't want your belongings to clutter up your new home in New York City.
You can also get a storage unit if you need some time to sort through your things and decide what you want to keep. Some of these storage facilities will deliver the unit to your doorstep, then pick it up when you're finished with it, or give you a call that they're ready for pick-up.
4. Moving Truck Rental
If you're planning on moving yourself, one of the first things you need is a moving truck. Moving truck rental companies usually offer a variety of sizes and prices based on your needs. The larger the truck, the more you'll end up paying.
You will need to get a price quote from at least three different moving truck rental companies to determine which one is right for you. Some places allow you to rent trucks by the hour or day, but you will need to return them within a certain number of days. If you plan on moving over the weekend or even during an off-peak season, you should be able to get a better price quote. Meanwhile, if you need a team to move your stuff, you should instead consider a Man and Van. UK residents may book an affordable London moving company through online marketplace like WhatManandVan.
5. Professional Packers
If you don't like packing or aren't proficient at it, you can hire professional packers to do the job for you. Professional packers are the perfect option if you have many delicate items that need to be packed carefully. Professional packers are also ideal if you don't have time to pack things yourself.
However, keep in mind that the services of professional packers aren't cheap. You should ask for an estimate before hiring professional packers to see if their price is within your budget.
6. Junk Removal Service
If you're moving out of your home, one of the first things you need to do with your property is thoroughly clean it. This includes getting rid of junk like old furniture and appliances, yard waste, and old household items such as toys and clothes that you no longer want.
A junk removal service can help you clean out your space so that you can have the movers pack everything up once they arrive. A junk removal service typically takes everything away unless it's trash, in which case you'll have to take care of that yourself.
7. Moving Insurance
If this is your first time moving, consider getting moving insurance for your belongings. This way, if anything gets lost or damaged during the move, you can file a claim and be reimbursed. This is especially important if you're moving out of state because interstate movers aren't responsible for your items unless you purchase insurance.
The Bottom Line: Make Your Move Easier
It's hard to imagine a more stressful situation than moving. You're going through the process of packing up your entire life and having it carted off, all while anticipating the stress of adjusting to a new environment. But with some careful planning and help from experts, moving doesn't need to be that difficult.