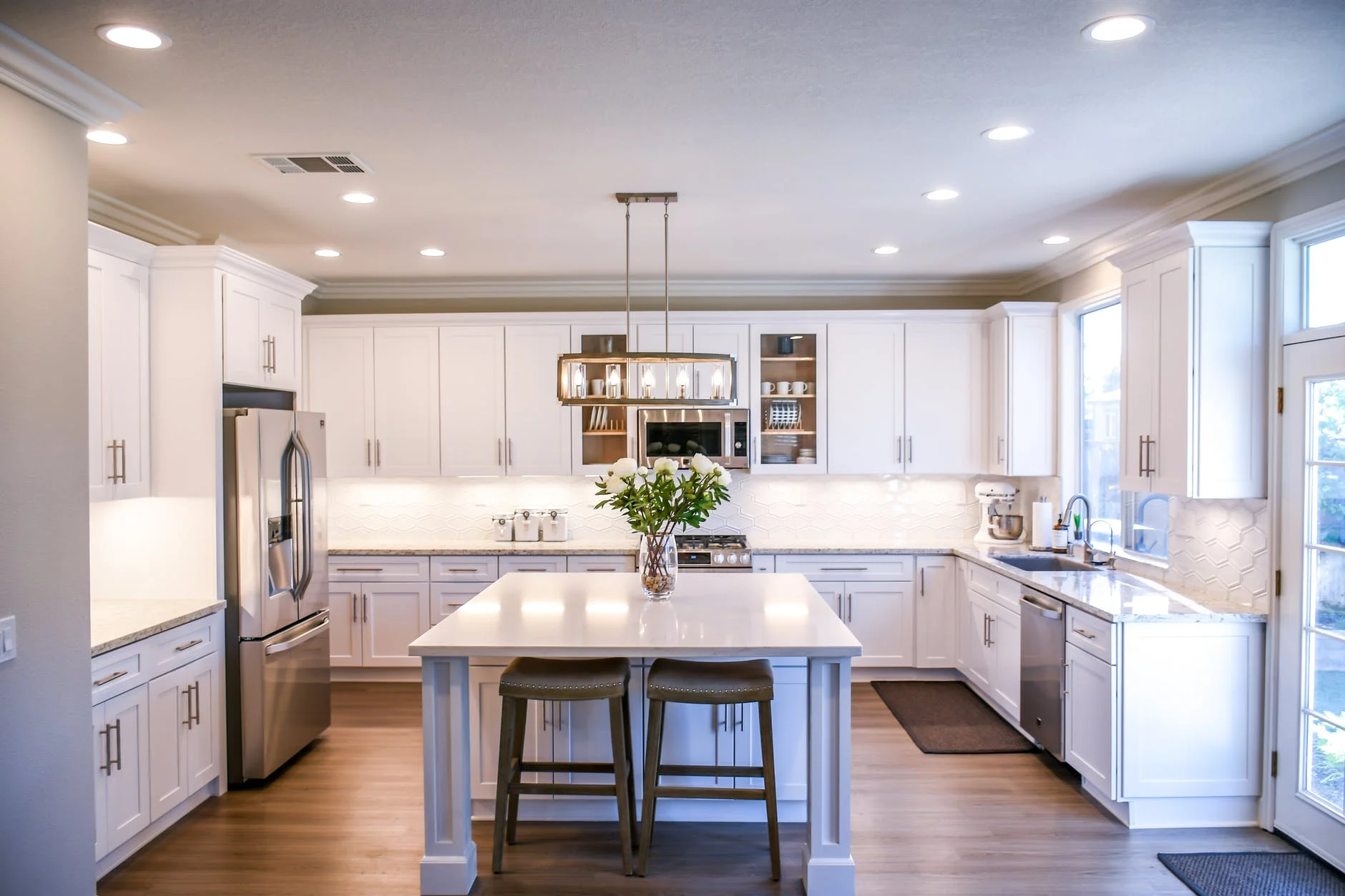 We often call the kitchen the heart of the home and there's a strong reason why. This is where we spend most of our time, prepare our food, socialize, and enjoy the company of our loved ones.
Even though the kitchen is the gathering point and one of the most-used spaces in a home, we still want to keep it looking fresh and luxurious. Many people feel overwhelmed by the idea of redecorating the kitchen as appliances, countertops are very expensive and they think that it will leave a hole in their wallet.
However, by switching up a few small details and adding a few nice touches to the space, you'll find that you can turn your kitchen into an expensive-looking spot. Soon enough, you'll be able to enjoy spending more of your time there without needing to break the bank.
Below are some smart tips on how to make your kitchen interior look more luxurious and create the perfect space.
Work the Marble Magic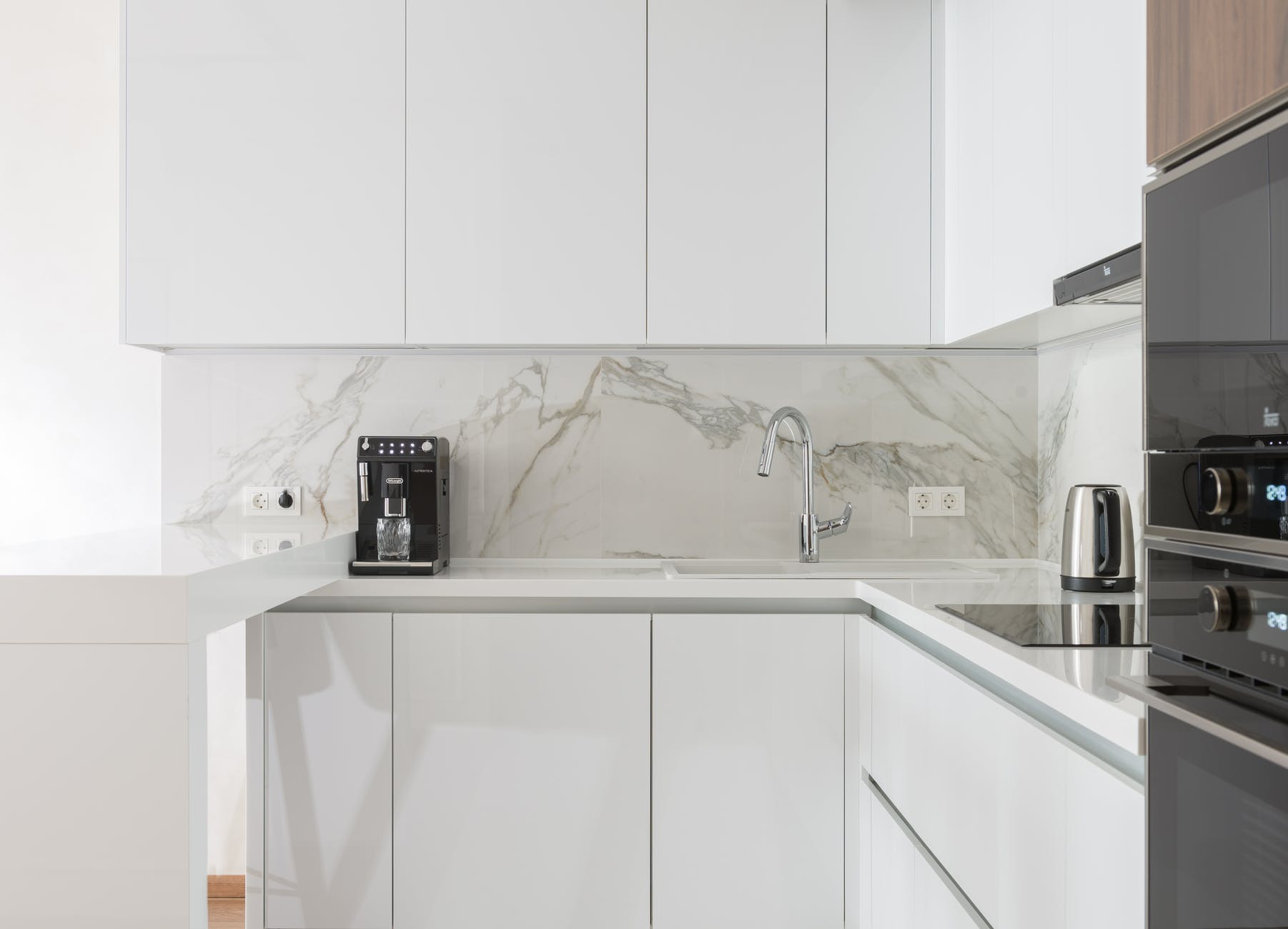 Marble in the kitchen is something interior designers have used for a long time. As early as the 19th century, marble was used in slightly finer kitchens, both as a countertop and a backsplash. Nowadays everyone who's looking to lift the kitchen space wants to incorporate marble as it exudes elegance and expensiveness.
White luxury marble is the number one choice among buyers, but it can also be found in colors such as brown, blue and green. Dare to invest in "marble on marble", that is, place marble details on a marble countertop. With a white marble countertop as a base, it's fantastically stunning to add green marble in details such as tiles and drink coasters.
Marble blends perfectly with most color schemes and even the smallest marble touch can instantly make your kitchen interior look more expensive.
Good Lighting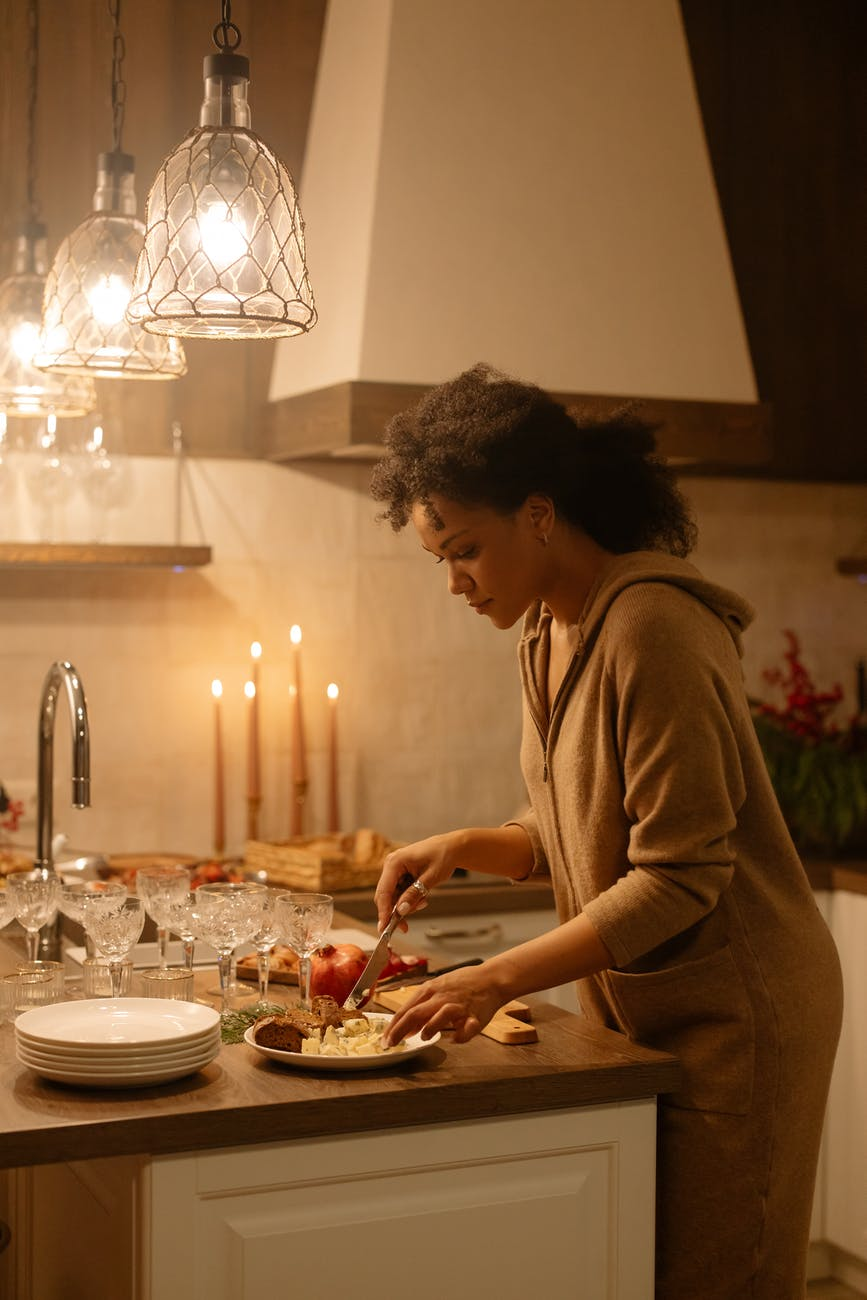 A bright room is important when trying to create an inviting and elegant kitchen space. A wonderful atmosphere is easily created with natural light coming from large windows or open areas into other rooms.
If you do not have the opportunity to bring in any natural light in your kitchen, you can do some research or ask for help from a professional interior designer who can help with the planning lighting points.
Near the stove and kitchen counter, you should have a little stronger lighting that you may be able to dim when you're not cooking. You could also consider installing a dimmer or finding other different solutions to give the room that luxurious and harmonious ambiance.
Change Drawer and Cabinet Pulls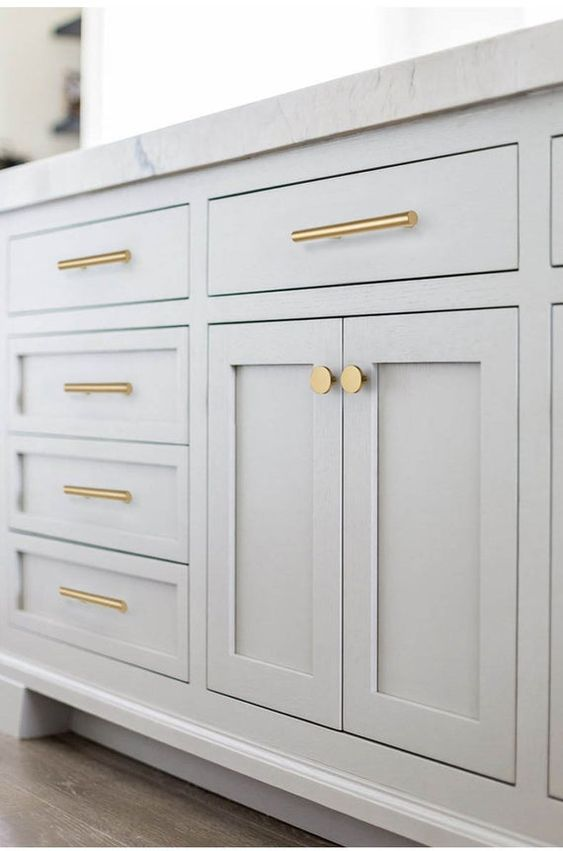 If you don't want to do a complete kitchen renovation with a brand new kitchen, replacing the hardware, such as drawer and cabinet pulls and knobs, is a great way to update your kitchen, add depth to it, and significantly transform the entire space. When choosing new pulls, you must be extra careful and make sure they can be mounted in the holes where the old pulls are located so that the kitchen doors are still intact.
Hardware can significantly lend a touch of glitz and glam to any space and furniture but adding them to your kitchen can completely update the look of your cabinets and help you incorporate a bold, well-rounded, and cohesive style.
You can choose anything from brass knobs, copper hardware, crystal knobs, brushed copper pulls which will give the kitchen a sleek aesthetic and make it look glamorous.
Think of Functionality
Let's be honest, it's quite tough to have your kitchen look neat and fancy when you spend a significant amount of time cooking. It's normal to make a mess but clutter can bring down a space. However, if you have a functional kitchen, it will be much easier to keep it looking clean and beautiful. A luxurious kitchen is a combination of feel and functional technology.
In the kitchen, there's a lot that needs to be stored. Pots, crockery, glasses, cutlery are just some of the accessories that require a cupboard or drawer to be stored in. Whether you are considering rebuilding your kitchen completely or just decorating your kitchen differently, a tip is to add great importance to proper storage. This way, you will not have items standing on the kitchen counter or kitchen island but you can instead use these spaces for work or to add chic interior details.
Final Thoughts
If you want to give your kitchen a luxurious style lift, try adding some marble magic for a sophisticated feel, make it efficient and functional, update light fixtures, and simply elevate the cooking space by switching fittings that will attain a classic pleasing look.
By following these simple and smart tips, you'll make sure your kitchen looks like a million bucks.