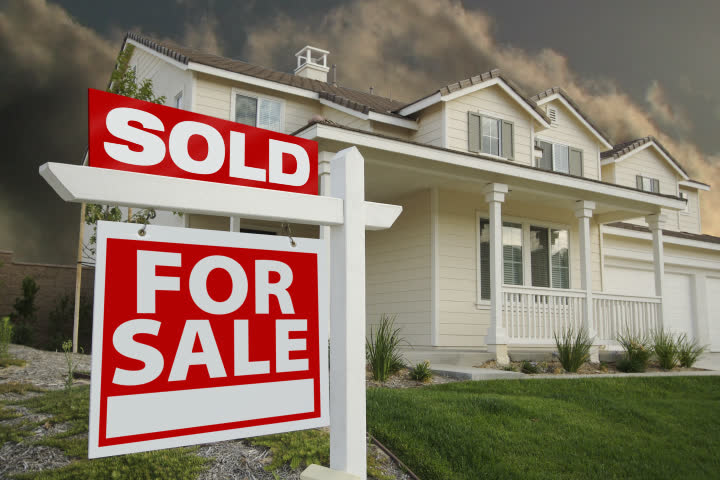 Selling your house can be a stressful and overwhelming task. It can feel like you may never be able to sell and you may be stuck or that the only way you can sell your home is if you remodel and invest thousands of dollars and more time in your home. But what if there were ways to sell your home quickly and without spending thousands of dollars? Here's how!
Given the current housing market, this is the perfect time to selling house as is. Interest rates are so low, many sellers are able to make a profit with less incentives, less repairs, and less time!
What does it mean to sell your home as is?
Selling your home as is means you are selling your home in its current condition. This is a legal term and means there will be no negotiations or incentives given to the buyer in order to buy the home. There are many reasons why people choose to sell their home in this manner. Oftentimes the owner has inherited the home from a relative, or is facing some financial distress either from divorce, bankruptcy, or potential foreclosure. Ultimately, no matter the circumstance, the goal is to sell the home quickly.
Making your house look more desirable is a crucial element to selling a house, but some people may not have the budget or time to do so. However, if you're unable to sell your home, there are other options that you can take. One option is to list your home for sale as-is. Here are the other things you can do to sell your house in its current condition:
Prepare a Seller's Disclosure: You can ask your agent for help in preparing a sales disclosure that reveals or explains the property's condition. As the seller, you'll want to give advance notice for any damages or issues the buyer will encounter when buying the house, such as a leaky roof.
Seek a Pre-listing Inspection: This step is a must for homeowners who aren't familiar with the home's actual condition either because the property was inherited or has been uninhabited for some time. A pre-listing inspection is a comprehensive check by a neutral third party, usually a professional, who determines the functionality of significant components and systems inside the home.
Set and Manage Expectations: When showing your home to potential buyers, be as honest and straightforward as possible.
Reach Out to Cash Home Buyers: One of the best options to take your mind off the worries of selling your home as-is is by contacting a cash home buyer. By reaching out to a reputable cash home buying company like KC Property Connection Lansing, you'll be able to get an offer for your property without spending money for repairs or waiting for a willing buyer for your home in its current condition.
So, is it possible to sell your home as-is? Yes, but take note that there are pros and cons to doing so.
Pros of Selling as is
It's a Seller's Market! One of the biggest pros of selling your home as is right now is because we are currently in a seller's market. This means that demand is higher than supply in the housing market so there are more buyers than homes for sale. This is the perfect time to sell your home as is! Not only does this market allow for a faster sell, but you are also more likely to get closer to asking price! It's a win-win market!
Allows you to sell your home quickly. One of the major upsides to selling "as is" is that you can sell your home quickly. There are fewer negotiations and no repairs so the selling process generally moves faster than the traditional selling process.
Encourages Serious Buyers. Homes that are listed "as is" weeds out no-so-serious buyers because it eliminates much of the negotiation process. This saves the seller time by not having to show the home to people who are not serious about buying. This can save the seller time and energy!
Cons of Selling as is
Selling as is can be perceived as a negative. Because the home is listed "as is", sellers can assume that means there is something substantially wrong with the home. This can lead buyers to be mistrustful of the seller and the terms of the purchase. This can lead to a longer buyer process or loss of potential buyers all together.
It can be hard to get the asking price. Because there is little room for negotiations or repairs, buyers may offer less than the asking price. If selling quickly is the ultimate goal for the seller this may not be a concern, but for most they want to make as much profit as possible in the sale. A realtor may be a good resource to ensure you are asking a fair price for the home. This will help both the seller and the buyer in negotiating on price.
You may have limited buyers. While we are currently, in a seller' s market, it may still be difficult to find buyers willing to buy "as is".
Things to Remember
Stay Realistic about your price and timeframe on the sale. It is important to keep in mind the state of the home, the asking price, and the current housing market. Keeping these factors in mind will help you stay realistic with your goals and outcome of the sale so that you can be successful in selling your home as is!