We interviewed painting companies such as Metro Precision Painting in Minneapolis to figure out what kind of tools are required to run a successful painting business. When it comes to house painting, efficiency and quality are everything. In this article, I am going to talk about 5 painting tools every single painting company should be using on their job sites to maximize profits and keep customers happy.
Top 5 Must Have Painting Tools
Paint Roller Extension Poles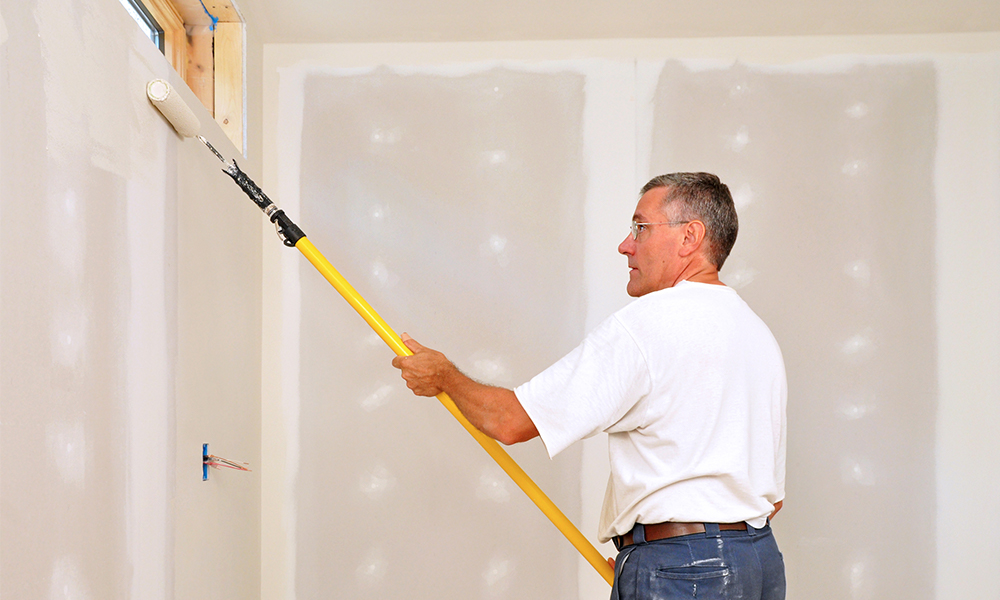 Paint roller extension poles are not only great for increasing your efficiency, but it also reduces the amount of physical labor involved when painting some areas. An extension pole is an absolute necessity because it greatly increases your range of motion. Using this extension on your paint roller or brush allows you to reach high and low areas without having to break your back. Every single painter I talked to had mentioned this tool which just really shows its value.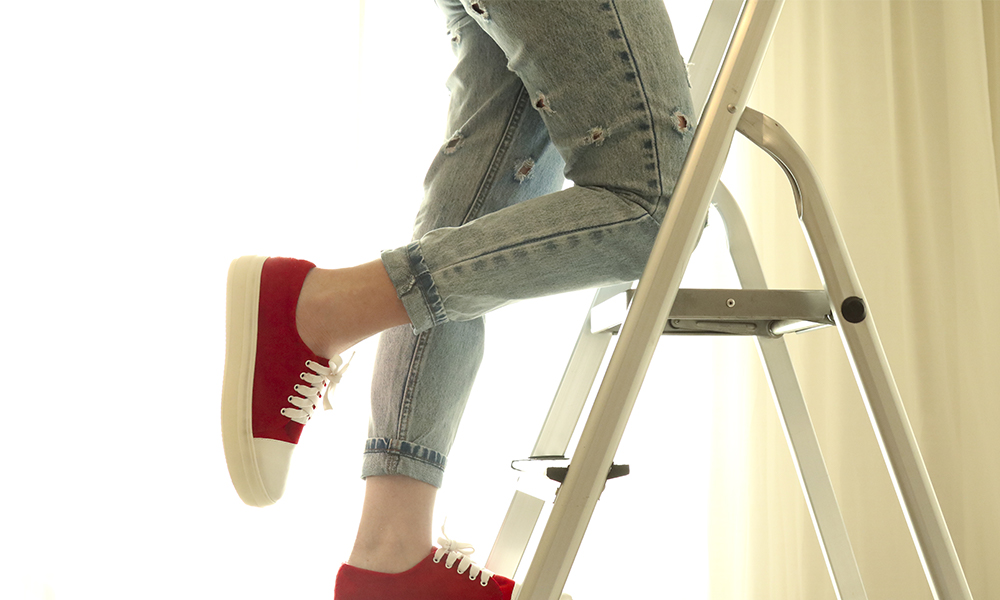 A step ladder is a fantastic tool to have in your arsenal when you are painting a home. They come in all different sizes and features, so you can find one that suits you the best. The advantage of step ladders, compared to the traditional ladder, is that they are mobile, lightweight, and give you access to areas that would otherwise be out of your reach. They can also be used in conjunction with extension poles to extend your reach even further, making you an unstoppable force.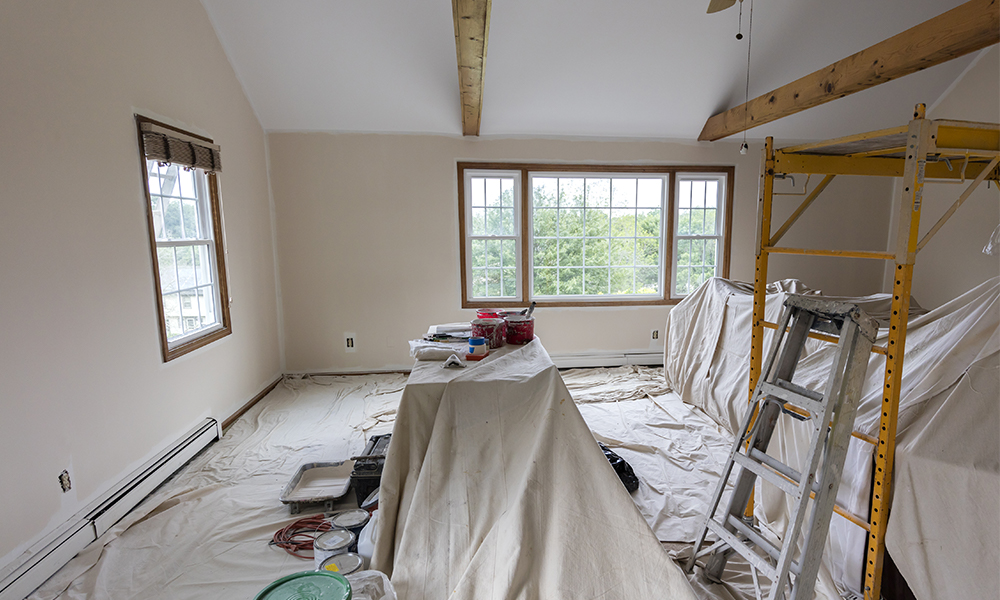 Drop cloths are an essential thing to have whenever you are painting a house. If you are not using drop cloths, it is only a matter of time until you get paint on the wrong surface which will leave you with an angry customer. I highly recommend that you have a few drop cloths laying around completely covering the area that you are painting.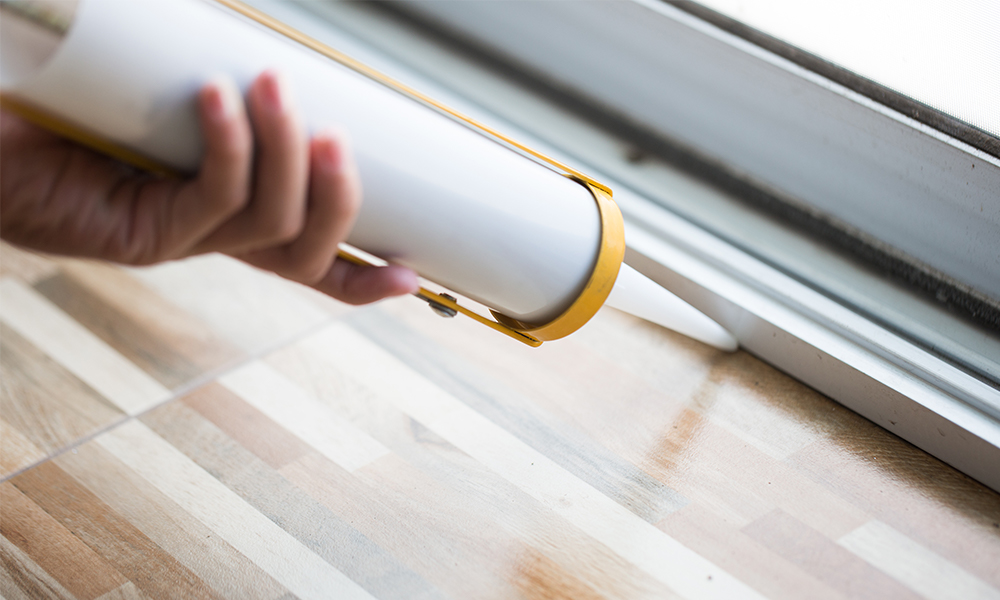 Caulk is a great material to use for sealing up cracks and gaps around a home. It can be used on many different types of surfaces like wood, metal, and even glass. Typically, this material comes in tubes and they are designed in a way to be used with a gun so you can easily dispense the caulk. You should always carry around enough caulk tubes and caulk guns, so you never run out as it is another essential item to have when you are painting homes.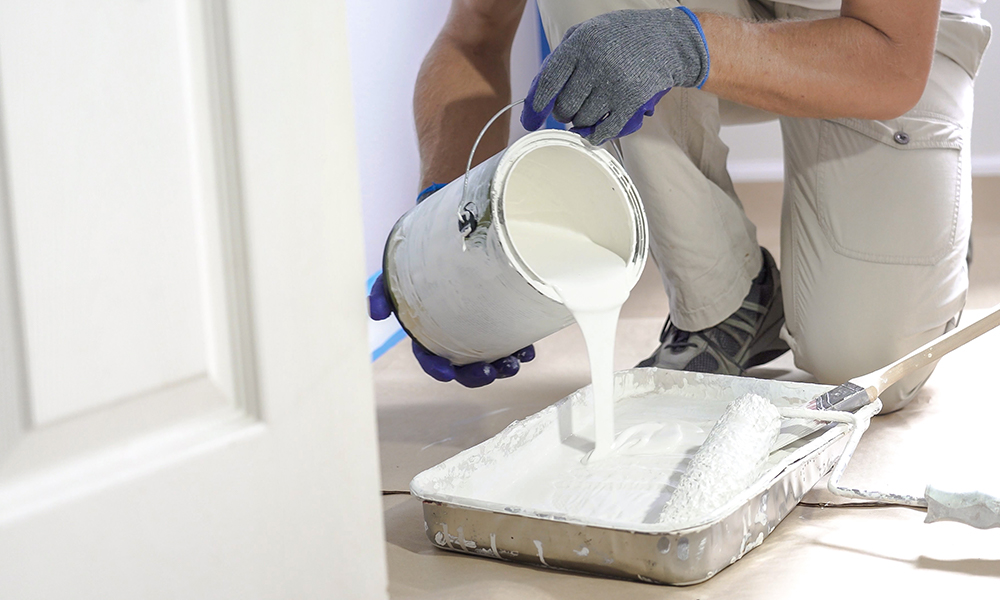 Finally, let us talk about roller pans. These pans are great when you are painting small areas or doing touch-ups. It allows you to control how much paint is on your roller or paintbrush. This is very important because if you just dunk your roller into your paint bucket and start painting, you run the risk of creating blobs of paint or making a huge mess. When you are done with your roller pan, you want to make sure to wash off as much paint as you can so you can save money and reuse it in the future.