Sheffield, the fifth most populous city in the UK, has an estimated population of 584,853. Despite being always known as the UK's Steel City, Sheffield has evolved into a city with diverse economic sectors, all the while holding to its steel and iron manufacturing roots. Moreover, this city in South Yorkshire has also been deemed a student paradise, with its 141 primary schools, 28 secondary schools, 12 special and alternative schools, and two universities.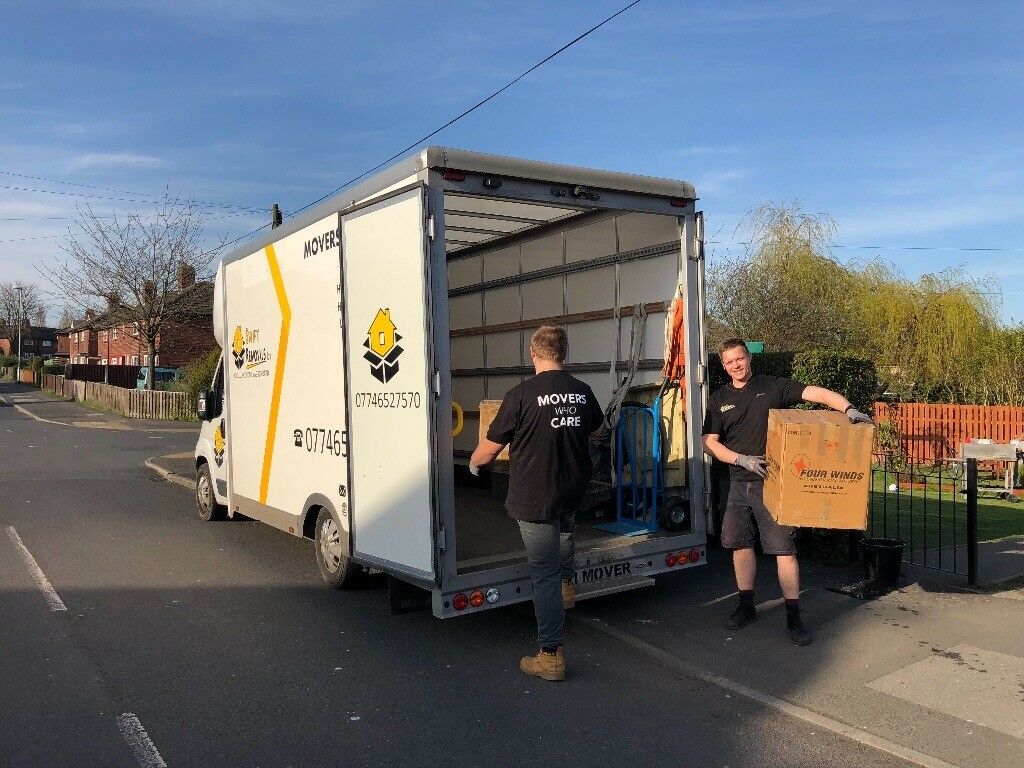 It is, therefore, no surprise, that Sheffield has been seeing an increase in population during the last decade. If you, too, are planning on moving to Sheffield, then you should know that a house move can be mentally, physically, and emotionally draining. Hence, many people decide to hire removals companies to help them out with their big move.
What Is A Removals Company?
A removals company is a relocation service provider that specialises in home and office moves. They have the proficiency and the experience to make even the largest moves quick, easy, and hassle-free!
Most professional movers even offer all-inclusive moving services, which means that aside from the physical location of your items from one place to another, they can also handle the purchase of your packing materials, packing and unpacking of your stuff, dismantling and assembling your belongings, arranging your things at your new home, and even providing temporary storage for your belongings.
Do I Really Need To Hire Professional Movers?
If you want your belongings to me quickly and efficiently moved into your new place in Sheffield, then a removals company is what you need. As already mentioned, they can handle all the hard work throughout your moving process, which means you can move without having to experience the hassle that usually comes with moving.
With a removals company on the job, you can rest easy knowing that your belongings are in good hands. Your removals company will take care of your stuff and make sure that they get to Sheffield safe and sound.
Additionally, although a house removals company seems costly and out of your budget, it will probably cost you just as much as a DIY move. So, why not choose the one where you have to do less of the work?
How Do I Find The Best Removals Companies in Sheffield?
To ensure that you get the best services possible, we've come up with a list of tips on how you can choose the most suitable Sheffield removals company for your needs.
Compare Multiple Removals Companies
Before anything else, make sure that you have multiple removals companies in the running. After all, the only way you can identify the best is if you have others you can compare it with. So, compare the costs and services of your prospective removal companies to determine which one is best suited for your needs and your budget.
Additionally, it would be wise to have a backup, just in case things don't work out with your first choice.
You can read more about the cost of removals services here.
Find Out How Removals Company Costs Are Broken Down and Make Sure To Examine The Removals Quotes Provided To You
There are many factors that can affect the cost of your Sheffield removals service, namely the volume of items you have, the distance between your point of origin and your destination, the schedule of your move, the moving services you choose to avail, and the difficulty of your move. That means the cost of the removals job will solely be dependent on the circumstances surrounding your move.
With that being said, though, you must never take the quotation issued to you at face value. Ask your prospective removals company to give you a rundown of what the quote includes.
What you want to find is a quotation that includes the cost for every removal service you need, rather than a cheap base quote that requires you to pay an additional amount for packing services, extra crew members, or insurance.
You will also want to know if your potential Sheffield removals company charges for overtime and side trips. Knowing these things will help you determine if you are getting a good deal or are simply being set up for charges that could appear later on.
Oh, and here's a pro tip: Moving is expensive. So, don't be shy and try to ask for a discount! Even a small amount can go a long way. You may also check this out for some tips on how you can save some money during your move.
Have Your Moving Company Assess Your Property and Belongings In Person
To receive accurate and realistic service quotations, have your prospective moving companies assess your property and the volume of items you wish to move in person. By doing so, you can ensure that your removals company is well-prepared for your move. Moreover, you will be allowing them to gauge how complicated your move will be. They can check for any access issues, steep staircases, and narrow hallways in your property.
If you can, also provide them with a blueprint or preview of what your new place in Sheffield will look like. This will allow them to anticipate what difficulties they may come across while unloading and unpacking your stuff.
Think a house visit isn't possible? You may instead provide your prospective movers with the following:
A list of the items you wish to take with you. Indicate which items require special packing or careful handling.
A list of access issues in your property that you think may cause problems.
Floor plans for both properties.
Ask If Your Prospective Moving Company Has Removals Insurance
Find out if your prospective removal company offers insurance coverage for your items. Also, find out for how long your belongings are insured, if you will need to purchase additional insurance coverage, and if the basic transit insurance covers high-value items.
Find Out How Reliable Your Prospective Removal Company Is
Lastly, try to find out what others have to say about your prospective removal company. The best way to determine how reliable they are would be to gather reviews and feedback from some of their former clients.
To do this, visit their official website or a third-party reviews site. You may also ask them to provide client recommendations. Keep your eyes peeled for reviews on their service, pricing, and customer satisfaction.
Your removals company will significantly impact the success or failure of your move. Hence, you must choose your removals company meticulously. Make sure to keep these tips in mind to make sure your move goes well!
Meanwhile, here are some things you need to know when choosing a moving company.