The quiet beach town of Worthing is a beautiful place with a lot to offer. From stunning tourist destinations, public transportation, diverse culture and arts, to lower house prices. Worthing is also an excellent commuter's town since it's close to Brighton and Chichester. Going to London? The journey is less than two hours.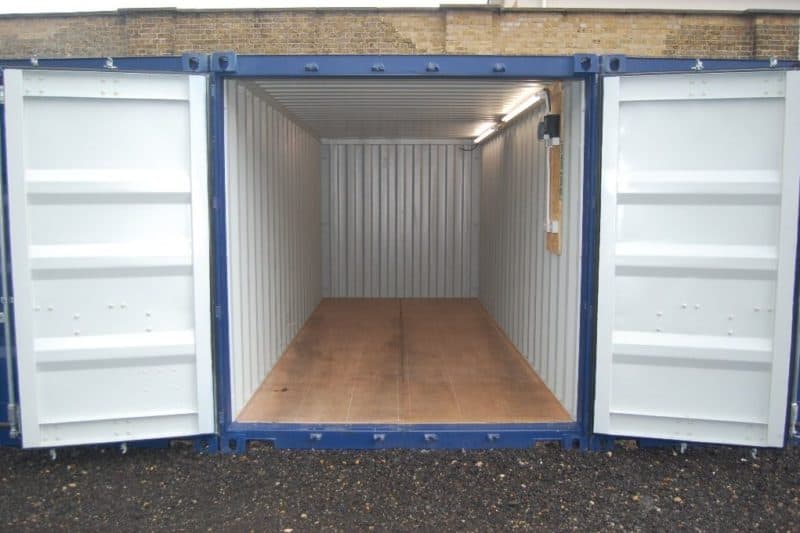 Being one of the largest towns in West Sussex, it is not a surprise that it houses a population of more than 100,000 people. Whether you are in town to study, run a business or start a family, you are sure to find affordable housing options in town. Considering that there are a lot of cheap flats and office space in the area, you can expect that the majority of your choices will be small in size.
Due to the limited space available, many people would instead avail a self storage unit in Worthing to maximise their work or living space. Accordingly, the industry of self storage units has continuously risen in the UK, making it more convenient for customers to avail these extra spaces. So, whether you are a student, a business owner, or someone on the move, availing a self storage unit won't be a problem!
There are a lot of benefits that you can get when you rent a storage unit. Other than the security of your possessions, you can free up your storage room at home and transform it into a guest room, or an office in your own home! Awesome, right?
Besides, as you plan to reside in Worthing, whether it's for long term or a short term, your storage unit will be your most trusted friend as they secure your belongings. So, to treat them right and to get the most benefit out of your storage unit, we give you great solutions on How To Optimise Your Storage Unit in Worthing!
DISASSEMBLE YOUR FURNITURE OR APPLIANCES IF POSSIBLE
Doing this is not only practical to save space, but it is also considered to be wise so that your furniture or appliances won't easily be tarnished. As you categorise the parts of your furniture or appliances, make sure that all their components are secured to avoid losing one of them.
After disassembling your items, and storing them neatly in your unit, you can see how arranging them in this manner will provide you with more space for your other possessions.
CONSIDER YOUR ELBOW ROOM WHEN ARRANGING YOUR STORAGE UNIT
As you place your belongings inside your storage unit, ensure to have sufficient space for you to move around. This 'sufficient space' does not only mean your walking path but also consider your elbow room when reaching or dropping off your possessions. A good idea will be vertically dividing the spaces of the storage unit in 3 and leaving an open pathway in the middle section. With this, you can get your stuff left and right, and have considered your convenience next time that you put away another item!
CREATE A SYSTEM TO ARRANGE YOUR STORAGE UNIT
When it comes to organising your stuff, you must consider a system that will be appropriate and convenient for you. Below are some of our suggestions:
Put a label on each box and follow what the label indicates so instead of scrambling to find your favourite coat, you can quickly grab it in the coat box!
Create a detailed inventory of all the items inside your unit, and count the number of each box, memorabilia, appliances, furniture, and equipment to know how many items all of it is. This way, you can organise and categorise your stuff accordingly.
Set the items that you will need to access from time to time near the opening of your unit. In this manner, you won't need to dig deeper or go to the very back to get the item you need.
When packing your items, invest in organising products, speciality boxes, and bubble wraps, to protect your belongings from rodents, and dust.
OPTIMISE VERTICAL ALIGNMENT
Stacking your items is a fantastic idea to make use of the height of your self storage unit. By doing this, make sure to place the most massive box at the bottom while the lightweight box is placed on top. You should also check if the stacks are straightly aligned so that your packages won't fall ahead.
MAINTAIN CLEANLINESS AND ORGANISATION OF YOUR STORAGE UNIT
Of course, to optimise your storage space, it is best to maintain a healthy habit of keeping your storage unit organised and clean! In doing so, you won't have to deal with the stress of having a messy and cluttered storage unit.
Maintaining cleanliness and organisation does apply to not only large storage units, but also small lockers as well! The self storage units in Worthing vary in sizes. So whether your storage unit is a 10 sq ft (0.93 sq m) locker or a 200 sq ft (18.58 sq m) room, making it neat and well-managed will give you more usable space to stack your belongings!
CREATE AN OUTLINE OF YOUR UNIT
Instead of memorising where you put particular objects in your storage unit, it is wise to outline your storage space so that you can save more time and energy. This last tip will also prevent you from scattering and even damaging fragile items because you are already sure of where you will look for them!